2014 Fantasy Baseball Daily Fix: April 16th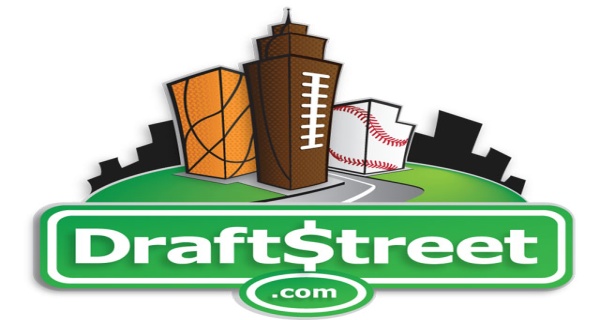 Welcome to another addition of the daily fix. We have new partners this season with Draftstreet and so far it has been fun getting acclimated to the site. One of the things they offer you is the ability to go with a salary cap system (as most daily games allow) or the ability to go back and try a snake draft. I haven't tried the snake draft yet, but it I suppose I will at some point. It gives you the rush of draft day without the hangover.
If you are anything like me, you are already having some buyer's remorse with your full season teams. These things happen. Someone gets off to a slow start and a few guys land on the disabled list and you are looking at the business end of most of your league. It takes anwhile to dig out of that hole. With daily fantasy baseball it takes only a day. Draftstreet offers many types of games for your enjoyment, but I typically stick with the double up bet. It gives you your money back plus 90 percent (they keep ten to pay the bills) and all you have to do is finish in the top half. Naturally, some of you would feel better with a little more risk and a little more reward.
My strategy remains fairly similar to the past couple of times, but we can begin to gleam some things from the early going. So, I might go with some 2014 trends, but most of my strategy revolves around picking on bad pitchers. I also invest pretty heavily in pitching because pitchers usually score the most points. As usual, I will give you my lineup and rationale followed with some reasonable alternatives at each position
| | | | | |
| --- | --- | --- | --- | --- |
| | | Salary | Opposing SP | |
| C | Jarrod Saltalamacchia | 6074 | Tanner Roark | It may look like I'm picking on Roark and De La Rosa, but it is bad   pitching plus price points |
| 1B | Yonder Alonso | 4176 | Jorge De La Rosa | He is as affordable as they come and this is one pitcher he may beat. |
| 2B | Jedd Gyorko | 4258 | Jorge De La Rosa | He just got a fat new contract and could potentially be a 20/20 guy   this year. |
| 3B | Chase Headley | 4705 | Jorge De La Rosa | Headley is a pretty solid producer at this price. |
| SS | Everth Cabrera | 5216 | Jorge De La Rosa | Cabrera adds the element of speed to the equation. |
| OF | Giancarlo Stanton | 8144 | Tanner Roark | He just surpasses 20 RBIs and we are only in mid April. |
| OF | Marcell Ozuna | 5137 | Tanner Roark | He is off to a good start and he is still at an affordable price. |
| OF | Robbie Grossman | 3995 | Jeremy Guthrie | He got off to a brutal start, but he has been better lately. |
| U | David Ortiz | 6243 | John Danks | Danks used to be good and is paid well, but this is a mismatch. |
| SP | Andrew Cashner | 17610 | Colorado Rockies | Cashner in Petco is a good bet. |
| SP | Anibal Sanchez | 17093 | Cleveland Indians | Sanchez is nearly elite and is going at middle class prices. |
| P | Michael Pineda | 17820 | Chicago Cubs | Maybe it was the pine tar, but he looks like the Seattle Mariners. |
It is my obligation to give you some alternatives. I give them with the usual caveats. I cannot guarantee that any of these guys will fit into your salary cap. That will be your responsibility to make it work. Being that as it may, here are some reasonable alternatives.
| | | | | |
| --- | --- | --- | --- | --- |
| | | Salary | Opposing  SP | |
| C | Dioner Navarro | 6546 | Mike Pelfrey | A high price, but this is an exploitable matchup. |
| 1B | Brandon Belt | 6053 | Paul Maholm | Maholm is a fringy guy and Belt is off to a hot start. |
| 2B | Howie Kendrick | 6082 | Tommy Milone | I like the matchup, but had to pass on the price. |
| 3B | Pablo Sandoval | 5451 | Paul Maholm | This is just the kind of matchup to get him going. |
| SS | Jonathan Villar | 4223 | Jeremy Guthrie | A really nice price for this young talented pitcher. |
| OF | Colby Rasmus | 6802 | Mike Pelfrey | An exploitable matchup, but I was really disappointed in the price. |
| OF | Angel Pagan | 7791 | Andrew Cashner | He is off to a great start, but this was a little too rich for my   blood. |
| P | Yu Darvis | 25328 | Seattle Mariners | I would only pay this price if he were facing the Astros. |
| P | Jose Fernandez | 20562 | Washington Nationals | If you want to really blow the wad on pitching this would be the   direction to go. |