2014 Fantasy Baseball Daily Fix: April 30th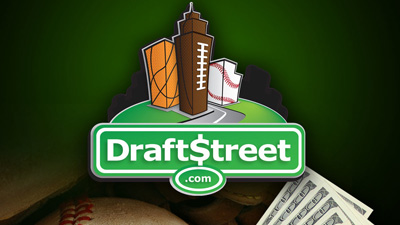 Everyone has their own line of demarcation of when the season moves from the early going and becomes the summer grind. For some, it happens when the summer officially hits in June. For others (like myself) it is Memorial Day. The first of May is the day for many others and that is coming tomorrow. So, in honor of the coming of May, we will be abandoning the stacking strategy for today and going with the hot hand strategy.
When hitters start reaching 100 plate appearances and pitchers start reaching five and six starts, we can start exploiting some trends in performance. We will likely go back to the stacking strategy later on in the year, but I just wanted to demonstrate some flexibility in strategy, so you can see that there are different ways to skin a cat.
| | | | | |
| --- | --- | --- | --- | --- |
| | | Salary | Opposing SP | Comments |
| C | Carlos Ruiz | 6905 | Bartolo Colon | He may only be hitting .270, but he has been really hot lately. |
| 1B | Adam Laroche | 5636 | Brett Oberholtzer | This is a holdover from the stacking strategy. I can't help picking   on my Astros. |
| 2B | Ben Zobrist | 7470 | Felix Doubront | Zobrist has been quietly having a career year so far. |
| 3B | Brett Lawrie | 6274 | Yordano Ventura | When he came up in 2011 he looked like a stud. He looks like a stud   again. |
| SS | Jonathan Villar | 4415 | Jordan Zimmermann | Villar is hitting under .230 so far on the season, but he has an ISO   over .200. |
| OF | Charlie Blackmon | 9284 | Josh Collmenter | Sure, he will fall out of his tree eventually, but you always ride   the hot hand in this strategy. |
| OF | Andrew McCutchen | 7781 | Chris Tillman | McCutchen is actually underpriced because he is just starting to heat   up. |
| OF | Jacoby Ellsbury | 7256 | Roenis Elias | Ellsbury offers you a number of ways to put points on the board. |
| U | Paul Goldschmidt | 8696 | Jordan Lyles | When you can get one of the top five to ten players in the game in   your lineup, you do it. |
| SP | Jordan Lyles | 9889 | Arizona Dbacks | Lyles is 3-0 with a 2.93 ERA in the early going. At this price, that's   too good to pass up. |
| SP | Yordano Ventura | 10,138 | Toronto Blue Jays | Why is he just barely over 10,000? With an ERA under 2.00 it almost   feels like stealing. |
| SP | Tim Hudson | 16,104 | San Diego Padres | Hudson looks like one of the more underrated free agent signings in   the offseason. |
What the hot hand strategy aims to do is exploit inefficiencies in the market. Draftstreet sets the prices for players based on their performance and their likely performance against the team they are facing. Normally, they are pretty spot on, but occasionally they miss the boat. If you can find those instances then you can guarantee yourself a win in a double up format. Some players would be classified as more of the hunch category. They are players with good pedigrees that haven't gotten started yet. It isn't a guaranteed way to win, but if you guess right it can be quite rewarding.
| | | | | |
| --- | --- | --- | --- | --- |
| | | Salary | Opposing SP | Comments |
| C | Wilin Rosario | 6497 | Josh Collmenter | Rosario is still capable of huge power and Collmenter is a bit   mediocre. |
| 1B | Anthony Rizzo | 5050 | Tony Cingrani | I like the hitter. I like the salary. I don't like the matchup. |
| 2B | Chase Utley | 7611 | Bartolo Colon | He was hitting well over .400. His average is now "down" to .360. |
| 3B | David Wright | 5823 | Kyle Kendrick | I've got a hunch he's due. |
| SS | Starlin Castro | 5083 | Tony Cingrani | He seems to have his mojo back, but this isn't a good matchup for   him. |
| OF | Giancarlo Stanton | 5889 | Aaron Harang | Great salary for him, but Harang has been on a roll. |
| OF | Alex Gordon | 5611 | Drew Hutchinson | If you want a lower salary guy, this is probably a good matchup for   him. |
| SP | Aaron Harang | 16,104 | Miami Marlins | He has an 0.85 ERA, but honestly, how long can that last? |
| SP | Tony Cingrani | 19159 | Chicago Cubs | He's expensive, but he is also a strikeout machine. |