2014 Fantasy Baseball: The Fix DL Report – Week Three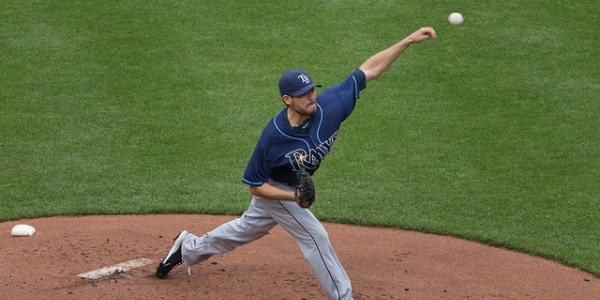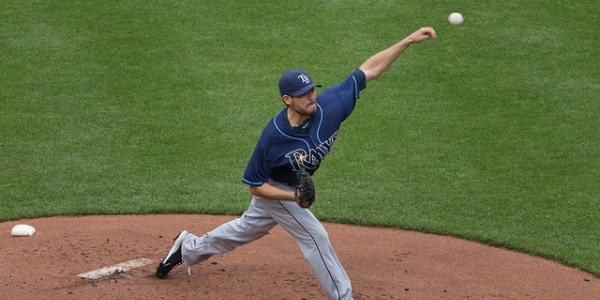 Photo Credit: Keith Allison
Welcome to the second week of the Fix DL Report. Each week I (@Rich_Migs) will cover significant fantasy baseball injuries. As the season continues, the report will address some of the most recent injuries and their fantasy implications.
OUT FOR THE SEASON: Patrick Corbin, Brandon Beachy, Kris Medlen, Jarrod Parker, Cory Luebke, Bruce Rondon, Bobby Parnell, Jameson Taillon, Avisail Garcia, Matt Moore, Maicer Izturis
ON THE WAY BACK: Jose Reyes (this week), Freddy Galvis (activated), Casey Janssen (this week), Taijuan Walker (next week), Mike Minor (next week), Shane Victorino (this week),Tyler Chatwood (activated), Josh Beckett (activated), Jake Arrieta (next week), Gordan Beckham (this week), Chris Young (this week), Cole Hamels (next week), Mike Adams (activated), Cody Ross (this week)
PLAYERS TO WATCH (Not on DL/DL Updates): Mat Latos (forearm), Derek Jeter (quad), Scott Kazmir (triceps), Troy Tulowitzki (quad), Koji Uehara (shoulder), AJ Burnett (groin), Brian McCann (hand), Dustin Pedroia (wrist), Craig Kimbrel (shoulder), Ben Revere (ribs), Juan Lagares (hamstring), Bryce Harper (quad), Michael Cuddyer (elbow), Coco Crisp (hamstring), Curtis Granderson (rib, forearm, knee)
Latos will miss some more time after an MRI revealed a strain in his elbow. He will be shut down for two weeks and then the team will see from there.

Jeter has a quad issue and considering his age and the annoyance of such injuries, fantasy owners should be prepared for a potential DL stint. The Yankees hope the Captain will be ready to go on Tuesday.

When you hear arm pain and Scott Kazmir in the same sentence, you tend to think the worst. But Kazmit says he is fine and plans to make his next start.

Troy Tulowitzki is playing through a sore quad. Tulo gets hurt quite a bit. Let's hope this doesn't lead to anything more serious.

Uehara seems fine and the MRI came back clean, but we are talking about a pitcher with an injury riddled past. He also happens to be 39-years-old. If you own Uehara, protect yourself with Edward Mujica, especially in blood for saves leagues.

A.J. Burnett has a hernia. He is going to pitch through it, but he felt a pull when pitching out of the stretch, so this could hurt is performance.

McCann has looked to dodge a bullet as X-Rays came back negative after a deflected pitch smashed his right hand pretty good.

Okay, Red Sox Nation can breathe. Pedroia has been dealing with wrist pain, which would explain the slow start. Tests have revealed it to be only inflammation. I suspect a cortisone shot of some sort with a few days of rest will be required. But it seems like he will be fine.

Shoulder soreness is always worrisome, but the Braves claim that Craig Kimbrel's shoulder soreness is normal. His fastball is down is down a tick, but everything else seems okay.
The onslaught of baseball injuries continues. If you have been lucky enough (so far) to avoid the injury bug, maybe it is your year to win a fantasy title.
Here is week two's DL report. I will be doing my best to avoid too much repetition each week, so be sure to refer back to the past DL reports to keep track of all the injuries. Let's take a look at some of the key fantasy players on the disabled list entering week three.
Week Three:

    
| | | | |
| --- | --- | --- | --- |
| Pitchers | Injury | Expected Return | Fantasy Implications |
| Alex Cobb (SP) | Oblique | Late May | The Rays rotation has been beat up so far in the 2014 season. Cobb, a favorite among many fantasy goers, is likely to miss 4-6 weeks with an oblique injury. He managed to pitch through the injury and went for seven scoreless innings. The numbers are great, but it would be nice if pitchers would stop throwing through pain. |
| Matt Moore (SP) | Elbow | Out for the Season | We spoke about Moore last week. He will be undergoing Tommy John surgery and is out for the season. |
| Brett Anderson (SP) | Finger | Late May-June | Welcome to the NL and another reason for why the DH won't be around much longer (boo). Anderson fractured his index finger during an at-bat, which means Franklin Morales will be allowed to disappoint us once again. |
| James Paxton (SP) | Lat | May | Paxton will be shut down for at least a week. It wouldn't be all that surprising to see the Mariners take it slow with the promising lefty. |
| | | | |
| --- | --- | --- | --- |
| Hitters | Injury | Expected Return | Fantasy Implications |
| Ryan Zimmerman (3B) | Thumb | Late May | Well, I suppose the good news to the broken thumb is that he gets to rest his bum shoulder. |
| Adrain Beltre (3B) | Quad | Late April | Is age finally catching up to Beltre? He shouldn't be out for too long. Let's hope this is just a small blip. |
| Josh Hamilton (OF) | Thumb | June | He was off to the start so many wanted to see, so this is very disappointing. Hamilton underwent successful thumb surgery to repair a ligament and will be out for quite a while. |
| Javier Baez (IF) | Ankle | Late April | An ankle sprain is a minor setback and buys some more time for the Mike Olt and Emilio Bonifacio. And as much as we all love Baez's bat speed, if he doesn't get that K-rate under control, the Cubs have no reason to rush him up to a non-playoff team. |
| Addison Russell (SS) | Hamstring | Late May/June | Apparently Russell has a pretty severe hamstring injury. Many expected the talented shortstop to reach the big leagues this season, with Jed Lowrie moving to second, but this injury all but puts an end to that. The Eric Sogard Project lives on. |
| Josh Willingham (OF) | Wrist | Late April | Willingham actually has a hairline fracture in his wrist, but the Twins believe he will be back by once eligible (April 22nd). I am a bit suspicious of the optimism, but I'm no doctor. |
| Avisail Garcia (OF) | Shoulder | Out for Season | Garcia was off to a nice start and looked in line to give fantasy owners some useful outfield production with a mix of some power and speed. But that is no longer to be as Garcia needs surgery to repair a torn labrum, which will cost his the rest of the season. |
| Maicer Izturis (2B) | Knee | Out for Season | It isn't official yet, but Izturis is expected to miss the season with a tear of the LCL in his knee. Ryan Goins will take over the second base job, but doesn't offer much value. |
| Oswaldo Arcia (OF) | Wrist | Late April | Wrist inflammation has hurt Arcia from the get-go. If healthy, the righty has legit power, so if he was dropped in any of your deepish leagues, give him a look. |
Others on the DL: Francisco Cervelli (hamstring)