2014 Fantasy Baseball: The Rookie Report, May 13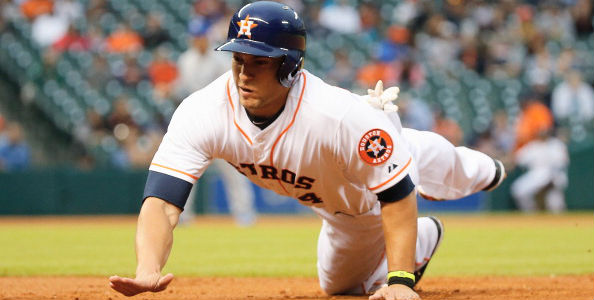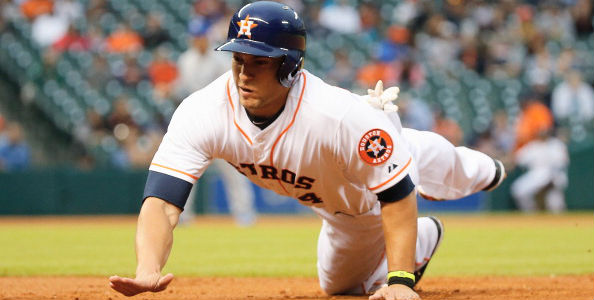 Two more weeks in the books. The updated rookie report is now in the books as well. Hopefully, we'll be able to add some exciting new names soon.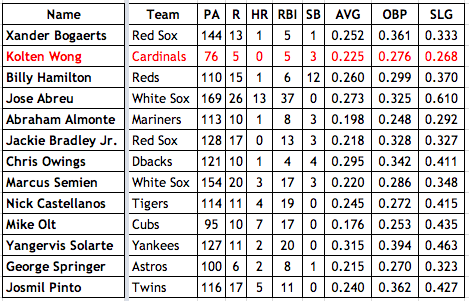 Jose Abreu is still pacing the field for hitters. Shocker. It'll probably stay that way for the remainder of the season. It may even overlap into the early rounds of draft season next year.
After getting off to a terrible start, George Springer has begun to get his bearings; .263/.282./.474 in May. He's hit two home runs in May, but he's also struck out in 46% of his May plate appearances. All prospects have an adjustment period, Springer's just may be a little steeper than others due to his contact issues. His fantasy upside isn't any different than it was the day he was called up. He was always going to strike out a ton and not help much in batting average. Over time – hopefully soon – his combination of power and speed should make him worthwhile anyways.
We covered Xander Bogaerts last week. Billy Hamilton, after starting the season terribly, has quietly been pretty good of late. Since April 7 – yay, more arbitrary endpoints – Hamilton has slashed .295/.330/.420 with one home run and twelve steals. Now that he's back in the lineup, he should basically be in yours every day.
Josmil Pinto has also been slugging the ball fairly well. He's also done a nice job of getting on base at a high clip thanks to a robust 15.5% walk rate. He's seen some time at first base and DH as well as behind the dish, so he's turning himself into a valuable asset in short order.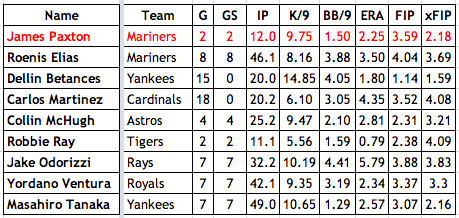 Masahiro Tanaka is still dealing. As is Yordano Ventura. Robbie Ray made his major league debut last week, and in two starts he was pretty impressive. He seems destined to be sent down once Anibal Sanchez is activated next week, but while he's up he's a nice streaming option depending on the match-up.
Collin McHugh has been fantastic so far in Houston. His performance isn't completely out of nowhere, but it's pretty close. He's doing a fantastic job of getting ahead, and it's lead to his success, but don't get burned badly here. Don't trust him too much going forward.
Roenis Elias, on the other hand, is earning a little more trust with each start. Thanks to his curveball – which is fantastically appealing – he's been able to punch out a good amount of opposing batters. He doesn't throw too hard, so his command has to be on in order for him to not get hit hard. So far, his command hasn't been an issue. I might sit him going forward versus righty heavy lineups, but he's a fine deeper league option going forward.
Finally, Dellin Betances has been dynamite out of the Yankees' bullpen. He's whiffing 41.3% of the batters he faces. And despite his fringy command, he's been able to keep his walks at a respectable level; although ideally he could still improve on the facet of his game. Robertson is firmly entrenched as New York's closer, but if your league counts holds, Betances could have value right now.