2014 Fantasy Baseball: Who Is Dillon Gee?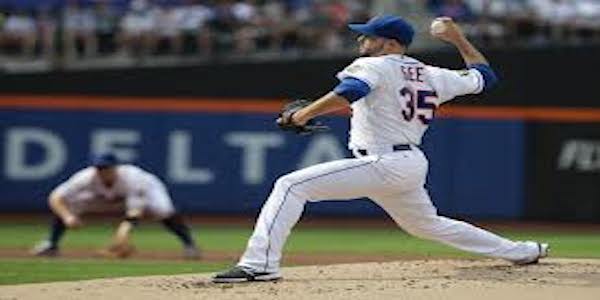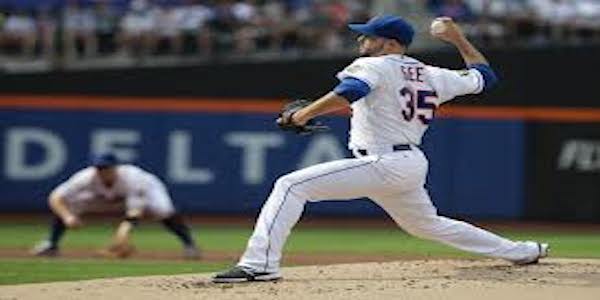 The other day I began looking at a few guys who put together complete Jekyll and Hyde performances during the 2013 season. Dillon Gee was one of the names on the list. After pitching pretty poorly for most of the season, Gee was absolutely lights out down the stretch. The Fix's own, Brett Talley was one of Gee's biggest supporters throughout the season. In fact, Mr. Talley's suggestion to buy Gee in a FanDuel league won me a little money (shameless plug to read his pieces), so he's part of the reason I decided to research Gee.
I came into this piece with one question: Did Gee actually do anything different or should we chalk it up to luck and move on with our lives? As usual, the answer – boringly – lies somewhere in the middle.
For reference, Gee's splits by half are pictured below.

Everything Gee threw over or near the plate during the first half of the season got crushed. Everything.

When opposing batters are slugging at least .400 on four of your five offerings, things aren't going your way. Lefties, somewhat naturally, managed to hit him even harder. Left handed batters slugged a whopping .786 versus his slider, .578 versus his sinker, and .561 versus his four seam fastball. The slider mashing can somewhat be explained by the fact that sliders have one of the largest platoon splits in the game, but still, .786. Gee used his slider versus lefties in the first half roughly 8% of the time. Seems like a little too much considering it's not a plus offering and he's giving up the platoon advantage. Right handed batters, on the other hand, crushed both of his fastballs and his change-up, while struggling against his slider and curveball. One would expect him to make a change. He did.

The only noticeable change to his pitch mix that Gee made in the second half versus right handed batters was less change-ups. It was more than likely a good idea considering that opposing righties slugged .419 versus the pitch during the first half. In the second half, opposing righties only slugged .188 versus his change-up, partly driven by an outstanding groundball rate. I was shocked to see the increased sinker usage show up considering how well righties fared off of it during the first half. They kept feasting on it during the second half, so perhaps he's just extremely comfortable throwing it. He does generate a ton of groundballs with it, but man does it get hit hard.
It's hard to get any worse versus left handed batters than he was in the first half, so part of his improvement can be chalked up to regression to the mean. Not many changes were made to Gee's pitch mix versus lefties either – except for a huge spike in sinkers. Once again, I'm not sure why he threw more of them, because lefties still crushed them. The good news is, they didn't crush them quite as much as they did during the first half. They only slugged .604 versus the offering in the second half. Progress! In better news, his change-up and curveball were still awesome against lefties in the second half.
I'm not sure many answers lie in his pitch mix. It seems like he may have optimized his arsenal a little, but nothing drastic was done that could explain the huge improvement. I also looked into the way he approached hitters, and for the most part everything stayed the same. The counts he used his pitches in stayed roughly the same, as did his overall command in the strike zone, so what on Earth happened?
For one, Gee had better luck. His BABIP in the first half was the fifth highest in the major leagues, at .328. In the second half, his babip came in at .257, which ranks as the 13th lowest in that time frame. His second half babip sandwiches him in between Homer Bailey and Zack Greinke. I think we can all agree that both of those guys are better at inducing weak contact than Mr. Gee. As with most everything, the answer lies somewhere in the middle. Gee's career babip – 2013 included – is .284. So, going forward he shouldn't be expected to keep up his second half babip, nor should he be expected to see balls fall in for hits at a .328 clip.
Unless I'm completely missing something it seems like Gee was just really unlucky in the first half despite pitching like he always has. And in the second half, he was nearly as equally lucky as he was unlucky during the first half despite being exactly who he was in the first half. He did make subtle changes in his pitch mix and a conscious effort to throw more strikes, but other than that he's seemingly the same guy that he was in July.
When I began researching this piece, I thought I would find something relatively large to explain his second half turnaround. Unfortunately, that proved somewhat fruitless. Going forward, I'm still a fan of Gee. His strikeouts did tick down in the second half, but his percentage of pitches in the strike zone increased and he cut down on his walks by a fairly large margin.  As far as his fantasy value is concerned, he should have a fair amount of value. He's a decent pitcher; especially if used as a streaming option against teams without left handed power. He gets groundballs and allows fewer runs than a league average pitcher. He'll have value in your leagues, but after his second half, I was expecting to be able to hope for a little more. It doesn't look like that's going to be the case.