Fantasy Baseball Final: April 17th, 2015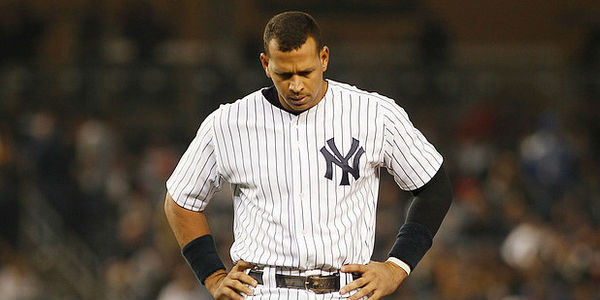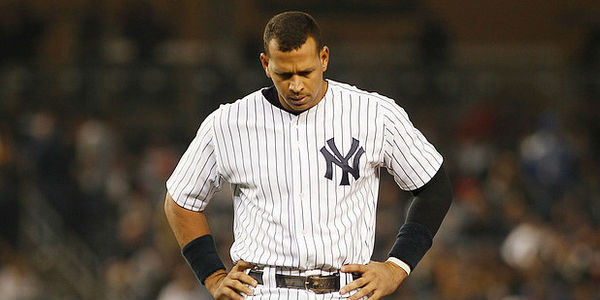 If you read only one thing…..
Welcome to the Fantasy Baseball Nightly recap. It's the second Friday night of the season and we had further reminder that patience is the order of the day. Most position players have between 600 and 700 plate appearances in a full season if they are healthy. Starting pitchers will have between 32 and 34 starts. So, reacting to one or two starts or a couple of weeks worth of plate appearances doesn't make much sense. Friday night saw some stars begin to find their level.
Just as we expected….
He might be the most hated man in the game and even though 99 percent of the baseball world is probably secretly rooting against, Alex Rodriguez simply won't go away. He hit two home runs on Friday night and drove in four runs on three hits. ARod now has 11 RBI on the season and is hitting a robust .344. He likely won't continue on this torrid pace, but he will obviously be a factor as the season goes on.
The Royals bullpen picked up right where it left off last season. It remains to be seen if many of their hitters will continue to hit, but the threesome of Kelvin Herrera, Wade Davis, and Greg Holland combined for three scoreless innings with one hit, two walks, and two strikeouts. Wade Davis is now 2-0 and Greg Holland had his fourth save. All three pitchers still have 0.00 ERAs at this point in the season.
But we didn't see this coming….
This was supposed to be a season of rebuilding for the Atlanta Braves. They dealt away their entire starting outfield from a year ago and dealt their closer right before opening day. Jason Grilli has discovered the fountain of early thirties after adding his fifth save on Friday night. Nick Markakis added four hits and Freddie Freeman hit his third home run on the season. The Braves are 7-3. Who knows how long it will continue, but they might be the surprise of the National League in the early going.
If the Braves aren't the early surprise then the Mets are. The two teams that most thought would be at the bottom of the standings find themselves on top. The ageless Bartolo Colon went to 3-0 on the early season with a 2.25 ERA. It's hard to believe he made his ML debut in 1997. He now has 206 career wins and shows no signs of slowing down. Jeurys Familia is making the most of his opportunity to close as he now has five saves.
The Rest of the Details
Save Chances
Lineup Moves
Alcides Escobar was injured in the seventh inning on a hard slide by Brett Lawrie. His prognosis is not yet known at press time.
Ubaldo Jimenez was ejected in the fourth inning of his start against the Red Sox. Ironically, he still has not surrendered an earned run on the season.
Injuries
X rays revealed that Jose Reyes has a small crack/fracture in his rib. It might require a trip to the disabled list. We should know more tomorrow.
Rumors and Transactions
Another hot Cuban prospect is prepared to hit the ML scene sometime this year. Andy Ibanez headlined a group of four Cuban prospects showcasing their skills at the University of Miami. He looks to be a solid across the board contributor at second base according to MLBTR. He is subject to the international signing pool limits, so he won't break the bank like his former countrymen.
Kris Byrant had his ML debut on Friday. Unfortunately, he went hitless and the Cubs lost the game, but he had several games at third base. Of course, most people noticed that he now has to play an extra season under Cubs control. It just so happens that the deadline for that to happen was yesterday. Go figure. Let's all hope that the MLBPA and owners find a way around this silliness for the next collective bargaining agreement.