2015 Fantasy Baseball: Left Field VORP Revisited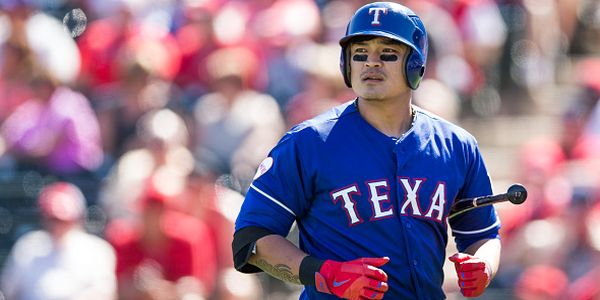 As you might imagine, outfield is one of the deepest positions in any fantasy draft. The trouble is that different leagues treat outfielders differently. Some of them consider them collectively while others break them down by their individual positions. Here we will break them down by the individual positions and then let you break that down how you need to based on your individual needs.
Like we have with the other positions, we will be going with the Yahoo top 20. Obviously, most of these guys will be eligible at more than one outfield position, so you will likely see some of these guys more than once. Like we have with the other positions, we will highlight a few players that did not make the top 20 but should have. We will spend most of our time looking at the players that are vastly separated from their Yahoo ranking.
As you might imagine, a few big names were omitted from the list. There are fourteen players here that have three year relative VORP scores above 20. Several players that did not make the list also had scores above 20. Those would include Marlon Byrd, Evan Gattis, and Michael Saunders. Obviously, when you add in the guys that finished in the teens you get a very deep position.
Most Underrated Players
Shin-Soo Choo— Texas Rangers (+15)
Choo gets the double whammy of being a player that is coming off of a horrible season and one who's value is tied up in a category that some leagues don't have. Choo is not the transcendant player he was in 2013. 2012 is probably more in line with what we can hope for. Everyone had a bad year in Texas last season. These things happen. Just like they all went down the with ship, they may all come back to their level this season. That may not be fifth on the list, but it certainly isn't 20th.
Alex Gordon— Kansas City Royals (+10)
There was talk of Gordon being the AL MVP last season. That talk was rather ridiculous, but also based on a conveyance of offensive and defensive value. You don't get defensive value in fantasy baseball. That being said, Yahoo is undervaluing Gordon considerably. Unlike his counterpart, he has had three consecutive seasons with 30+ VORP. He is definitely for real, but his value plays up this high only in six category leagues. Split the difference in 5×5 leagues.
Matt Holliday— St. Louis Cardinals (+6)
Holliday has consistently been a top five left fielder. The trouble is that he doesn't put up gaudy numbers in any one individual category. That's always hard to swallow when you spend a high draft pick on someone. What you will get is solid production in four out of the five major categories and solid in the sixth when you have it. Holliday is the perfect mirror image to all of those one category wonders that people love to jump at.
Most Overrated Players
Carlos Gonzalez— Colorado Rockies (-14)
CarGo reminds me a number of philosophical quandaries. If a tree falls in the woods and nobody is there to hear it, does it make a sound? Does ranking a guy in the top five at a position who is never healthy make any sense? Gonzalez certainly has the talent to go to the top of the board, but he has really had only one healthy season where he came close to producing on that ability. I'm not betting on it myself.
Corey Dickerson— Colorado Rockies (-12)
Dickerson had a really nice season last year. The question is whether he will be good enough to repeat it or whether he was a one year wonder. If one were so inclined, they could apply a multiplier to his 2014 VORP then you could see a case made to pick him this high. Personally, I'm just not that much of a riverboat gambler.
Charlie Blackmon— Colorado Rockies (-8)
We have ourselves a trifecta of Rockies. It's a perfect confluence of overrated style over substance. Both Blackmon and Dickerson put up some nice numbers last season, but these things usually don't repeat themselves. If I were a heavy bettor, I might bet on one of these two reproducing the magic, but I would be hard pressed to tell you which one.