2015 Fantasy Baseball: Making a Case for Jed Lowrie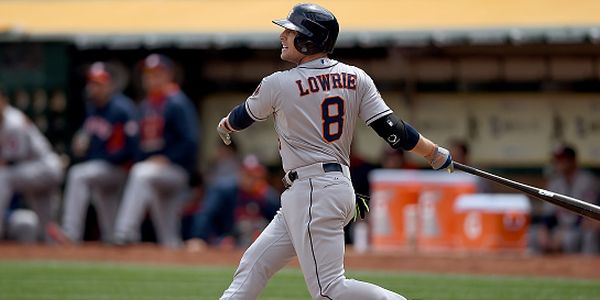 Can you believe it's now been one month since I began writing at The Fantasy Fix? Time certainly flies.
During May, I covered lots of bumps, bruises and breaks. I also discussed Stephen Strasburg's trap injury, as well as Troy Tulowitzki's inevitable injuries (yes, I can predict the future). Today, I'm going to go in a different direction. Instead of covering new injuries as they happen, I'll be suggesting a player who is already hurt and is worth stashing for when he eventually comes off the disabled list.
And which player might that be? It's Houston Astros shortstop Jed Lowrie, of course!
That's probably not the name you thought you'd see when you opened your web browser today, but everyone needs some fantasy love now and again. The case for adding Lowrie is simple: shortstops are very hard to come by in deep leagues. They are even difficult to find in shallow leagues, too — that's how thin the position is in 2015.
The Astros had a plan this winter, and that was to surround their budding young talent with some seasoned vets. Lowrie is not only experienced, but he has a history with the Astros, having played with them in 2012. The club brought him back to Houston with a three-year, $23 million deal in December, and he honored that by hitting .300 with four home runs and 10 RBI in his first 18 games. Unfortunately, his smokin' hot start was cut short when he tore a ligament in his right thumb while sliding into home plate. The hope is to have him back shortly before or just after the All-Star break.
In case you traveled to another planet this weekend and missed the news, Carlos Correa, the Astros' top prospect (and probably the best prospect in all of baseball), was called up to the bigs. He'll be manning shortstop in Houston, for I dunno, the next hundred years. So where does that put Lowrie once he comes off the DL?
I expect Lowrie to battle Luis Valbuena for the third base job and ultimately win out. Valbuena has played well defensively and has smacked 12 HR in 217 plate appearances, but his on-base percentage of .253 leaves a lot to be desired. He's been a bit unlucky (.174 BABIP), but he's striking out at a higher rate than last season and is on pace to walk 20 fewer times than he did in 2014. He'll also be arbitration-eligible for the last time this winter, and Lowrie is signed through 2017 (with a team option in '18). The worst-case scenario for Lowrie would be a platoon. After all, Lowrie was hitting .474 vs. left-handed pitchers, while Valbuena is batting .123.
The shortstop position is easily the weakest in fantasy baseball this year, and with guys like Correa and Addison Russell already called up, and Javier Baez out for a couple months with a broken finger, there's not a lot to look forward to in the coming months. Francisco Lindor will be up, as will Corey Seager, but Lindor isn't a premium hitter and Seager won't get everyday playing time.
Jed Lowrie is owned in just 7.9 percent of ESPN leagues and offers an established bat that you can put in your DL spot right now, as opposed to taking up a bench slot with one of those minor leaguers. In deep leagues, beggars can't be choosers.