2015 Fantasy Baseball: Wednesday Waiver Wire, Week 9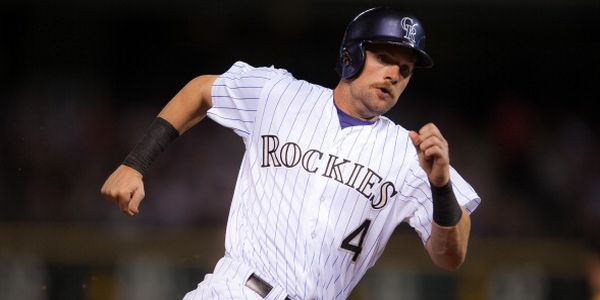 Just about every day I sit in front of my computer going back and forth on whether or not to pick someone up and who I would drop to make that transaction possible.   Sometimes I over-think it and miss out on good players such as Josh Reddick, Brandon Crawford and Torii Hunter. This week, these are the guys that you should not be thinking twice about picking up in a standard league, and in deeper leagues as well.
Joey Gallo: This is a slam-dunk-duh after his MLB debut on Tuesday in Texas, going 3-4 with a home run and four RBI. He's currently 55% owned in ESPN standard leagues and that number will continue to climb with more performances like Tuesday.
Billy Burns: Coco Crisp is back on the disabled list for the A's, where he was to begin the season, which opened up room for Burns to become a regular in the Oakland outfield. If you are looking for a boost in average and/or run support, Burns is your guy. He's batting .330 and has 11 hits in his last five games, including a rare home run for the Oakland lead-off man.
Joe Panik: As I mentioned earlier, Crawford was once on the waiver wire in a lot of leagues, even in some of the deeper leagues, and hats off to the man that snagged him up. I'm not saying that Crawford is anywhere close to the same thing as someone that picked up Mike Trout on the free agent wire in a keeper league when he got called up back in his rookie season, but it's still one of the better free agent pickups to date this season. I think that Panik could be in the same category as Crawford here relatively soon. Second base is another position where you don't want to miss out on an opportunity to get a good player and I think Panik could be it.
Justin Bour: This is one of the players that I would add in deeper leagues. Bour has five home runs now on the season in just 72 at bats, while hitting .333 and he has an OPS of .960. He's had a limited role with the Marlins this season, but he's been productive in that time. Be weary though, as his last game with an RBI that didn't come on a home run was May 21st, but it's tough to be too greedy in deep leagues with stats like that.
Ben Paulsen:  Much like Bour, Paulsen is a power hitting first basemen with limited at-bats this year. In just 48 at-bats he's hitting .354 with four home runs and a 1.103 OPS. I might even prefer Paulsen over Bour, given he has almost matched his stats in fewer at bats, and he hits in the friendly confines of Coors Field. He likely won't keep this up, and he won't be a regular in the Rockies lineup when Justin Morneau comes back from injury.
Chad Bettis: Bettis had a perfect game going against the Phillies last Friday and ended up falling just short. He has now gone 16.1 innings with two runs allowed in his last two starts, striking out 14 batters against the Giants and the Phillies. It's tough pitching in Colorado, so this may not last very long, but he's on to something right now and I would try to take advantage of it while you can.
Mike Pelfrey: Pelfrey is worth a look in deeper leagues, despite that he only has 27 strikeouts in 59 innings pitched this season. He holds a 2.59 ERA in 2015, which makes him deserving of a look just for that number alone. If the Twins keep winning the way they did in May, Pelfrey should be in line to receive a good number of wins as well.
Mike Foltynewicz: The Braves sold the farm in what seemed to be a hurry in the off-season, getting rid of Justin and Melvin Upton, Craig Kimbrel, Evan Gattis and Jason Heyward, just to name a few. The good news for Braves fans is, even though it may not seem like it right now, the Braves are set up well to succeed in the future because of these moves. Foltynewicz came to Atlanta in the deal for Evan Gattis and has been a solid fit in the Braves rotation. He struck out only two batters in his first appearance, but he has struck out 36 in his previous five, seeming to round in to form more and more each time.