2015 Fantasy Baseball Draft Guide: Second Base Over/Under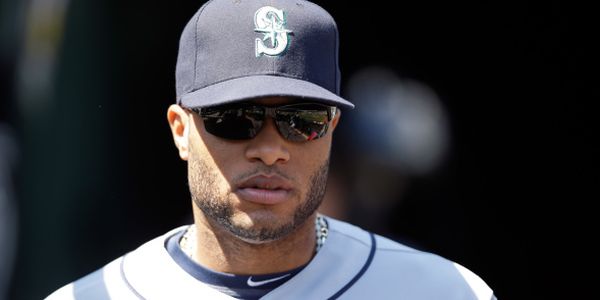 As we continue on the over and under train, we should throw out a few general reminders. The numbers you see for each player constitute the three year averages as expressed over 150 games played. Often times, the aggregate gives us a very good idea of what they player should do. Sometimes it doesn't. That's why I've taken the top twenty guys at most positions and offered an over or under for each one. Sometimes the aggregate just doesn't make sense.
Jose Altuve— Houston Astros
Per 150 Numbers: .306/6/75/49/41
Per 150 Second Base Rank: 12
Over/Under: Over
This is one of those situations where the aggregate doesn't make a lot of sense. Altuve has been growing as a player over the past three years and is coming off of the AL batting title. He isn't likely to be that guy again, but he should be better than the numbers shown. In particular, he should see a spike in runs scored and RBI as Houston's offense continues to develop.
Javier Baez— Chicago Cubs
Per 150 Numbers: .169/26/72/58/14
Per 150 Second Base Rank: 11
Over/Under: Over
He clearly will not hit .169 next season, so we had to pick the over on him. However, the power numbers may not be as pronounced as they were a season ago. It is likely that he might settle in between 15 and 20 home runs with a similar total of stolen bases. WIth the depressed numbers in the game, that might be good enough to be a fantasy starter by season's end.
Robinson Cano— Seattle Mariners
Per 150 Numbers: .314/23/83/89/6
Per 150 Second Base Rank: 1
Over/Under: Under
Cano fell off the map in terms of power last season, but all is not lost for the all-star second baseman. The club signed Kyle Seager long-term and added Nelson Cruz to the fold. They will add more by the time Spring Training commences, but it remains to be seen if any of them will be true impact players. Without more support, Cano is not a good bet to be the best second baseman on the board.
Brian Dozier— Minnesota Twins
Per 150 Numbers: .241/17/84/66/17
Per 150 Second Base Rank: 8
Over/Under: Over
Again, the aggregate doesn't tell the story. Dozier has improved steadily from day one and produced a whopping 23 home runs last season to go along with 21 steals. I see no reason why the development shouldn't continue this season. In particular, the walks jumped from 51 to 89 a year ago. That added element will be huge for those fantasy players that include an on base element in their scoring.
Scooter Gennett— Milwaukee Brewers
Per 150 Numbers: .300/11/61/55/6
Per 150 Second Base Rank: 19
Over/Under: Over
Again, we are looking at the aggregate and the aggregate is misleading. It includes a brilliant two months late in the 2013 season. Last season is likely a better predictor of what Gennett is capable of. He hit at a nice .289 clip, but the rest of the numbers were somewhat underwhelming. Still, a second baseman that can hit even .289 is better than 19th.
Dee Gordon— Miami Marlins
Per 150 Numbers: .265/2/76/31/58
Per 150 Second Base Rank: 17
Over/Under: Over
Even choosing the over here is somewhat misleading. In this case, we are betting on a higher average and more runs scored. However, the stolen bases are likely to drop just because the league will be on to him after last year's breakout campaign. It seems counter-intuitive, but the Dodgers were probably pretty bright to deal him while his value was high.
Jedd Gyorko— San Diego Padres
Per 150 Numbers: .237/21/63/72/3
Per 150 Second Base Rank: 18
Over/Under: Over
The Padres will make a fortune on Opening Day selling programs alone. If you are a Padre fan, you'll need it to know who is playing where. In Gyorko's case, he will almost certainly outproduce the numbers above if he gets to play. The addition of Will Middlebrooks and the presence or Cory Spangenberg make it unclear as to how much he will play. I expect him to beat out at least one of those two.
Aaron Hill— Arizona Diamondbacks
Per 150 Numbers: 279/19/76/74/8
Per 150 Second Base Rank: 6
Over/Under: Under
Last year was one of those seasons where everything went wrong in Phoenix. In spite of that, we cannot look at the numbers above and assume that Hill will outproduce them. We can say that he will likely outproduce 2014. That should be good enough to get him into the starting lineup in most twelve player leagues, but sixth seems a bit ambitious.
Howie Kendrick— Los Angeles Dodgers
Per 150 Numbers: .292/10/69/69/12
Per 150 Second Base Rank: 15
Over/Under: Over
Fantasy baseball forces us to pay too much attention to certain numbers. Stolen bases would be first among those. Andrew Friedman knows his stuff and he knows that a player with a career OBP of .332 (.347 last year) is better than a player with a career .314 mark, no matter how many bases he steals. I'm guessing Kendrick will outproduce the runs and RBI numbers in particular.
Ian Kinsler— Detroit Tigers
Per 150 Numbers: .269/16/96/78/17
Per 150 Second Base Rank: 2
Over/Under: Under
As it turns out, getting rid of Prince Fielder was one of the best things to happen for the Tigers, but we shouldn't forget about Kinsler. He fits their offense better because they have more traditional RBI producers than the Rangers. If healthy, he is always a threat to score 100 runs and steal 20 bases. The fact that he can do it with some good power is just a bonus.
Jason Kipnis— Cleveland Indians
Per 150 Numbers: .261/13/88/70/29
Per 150 Second Base Rank: 7
Over/Under: Over
Kipnis had an off year last year, so his aggregate doesn't represent the upside that he has. Kipnis can fill out a stat sheet as well as anyone. Even with the tough year he had last season he still produced 22 stolen bases. I would bet he bounces back and produces along the lines of his .284/17/86/84/30 he produced in 2013.
Omar Infante— Kansas City Royals
Per 150 Numbers: .279/11/65/64/12
Per 150 Second Base Rank: 16
Over/Under: Under
Infante is the perfect fantasy backup player. He doesn't produce any numbers you would want in your regular lineup, but if you have to use him for a couple of weeks at a time he won't kill you. Last season was a magical season in Kansas City that isn't likely to be repeated. That will end up hurting his run producing numbers.
Daniel Murphy— New York Mets
Per 150 Numbers: .288/9/76/75/15
Per 150 Second Base Rank: 9
Over/Under: Over
I'd personally put him in my starting lineup, but we have enough other guys to fit the bill. Murphy is unappreciated. He doesn't produce anything spectacular in any one category, but he does a little bit of everything. He is a good option if you want to punt second base to later on your draft. The Mets have added Michael Cuddyer and Travis D'arnauld should be more productive in his second full season. Add in a better year for David Wright and you get the idea.
Dustin Pedroia— Boston Red Sox
Per 150 Numbers: .290/11/84/69/15
Per 150 Second Base Rank: 4
Over/Under: Under
Pedroia is not the same guy that won the MVP award in 2008. He isn't a stolen base threat anymore and most of his power is gone, but he still is pretty durable and therefore will produce decent numbers across the board. With more offense coming to Boston we can easily see him producing good run and RBI totals even if the power and speed numbers are gone.
Brandon Phillips— Cincinnati Reds
Per 150 Numbers: .269/16/75/83/8
Per 150 Second Base Rank: 10
Over/Under: Under
Remember the good ol' days back in 2012 when the Reds were healthy and competitive in the NL Central? The Reds have been trying to jettison Phillips for two years and have found no takers. Unfortunately, the numbers above don't reveal the biggest problem. His OBP dropped to a career low .306 last season. That doesn't bode well for the future.
Anthony Rendon— Washington Nationals
Per 150 Numbers: .279/17/90/71/11
Per 150 Second Base Rank: 3
Over/Under: Over
Rendon will be manning third base for the Nationals next season, but he is still eligible at second base in most leagues. The difference between the best and worst second baseman on the board is not as much as most other positions. Rendon could continue to blossom into a legitimate star and should leapfrog Kinsler in production.
Neil Walker— Pittsburgh Pirates
Per 150 Numbers: .267/20/74/74/4
Per 150 Second Base Rank: 14
Over/Under: Over
It seems I've made a career of expecting Neil Walker to take the next step and produce a quality season from beginning to end. It still hasn't happened and it's getting to the point where you have to bet it won't happen. It's time to appreciate Walker for the player he is and not the player everyone thinks he should be. Even through the flaws he is better than this.
Chase Utley— Philadelphia Phillies
Per 150 Numbers: .272/16/79/78/12
Per 150 Second Base Rank: 5
Over/Under: Under
Time marches on for everyone and it appears to be marching on for Utley. He got off to a great start last season before he settled into some solid, but unspectacular numbers. He is one of the Phillies they would love to get out the door so they could go into full rebuilding mode. At least he was healthy last season. Keep an eye on this situation.
Kolten Wong— St. Louis Cardinals
Per 150 Numbers: .236/12/60/43/23
Per 150 Second Base Rank: 20
Over/Under: Over
If I had to pick one guy where the over was a lock it would be Wong. His minor league track record was too good to pass this up. Sometimes it takes players a little while for things to click. I wouldn't expect all-star level performance next season, but an average north of .250 should be in the offing. His .275 BABIP alone is due some improvement.
Ben Zobrist— Oakland Athletics
Per 150 Numbers: .272/14/81/64/11
Per 150 Second Base Rank: 13
Over/Under: Under
5×5 leagues really don't do Zobrist justice. Since becoming a regular player in 2009, he has never had fewer than 72 walks in a season. Unfortunately, he dropped to ten homers and ten steals a season ago. Plus, the Athletics seem to be in saving mode after making playoff runs the last couple of years. The combination doesn't look good for Zobrist.