2016 Fantasy Baseball: Breakout Candidate — Ketel Marte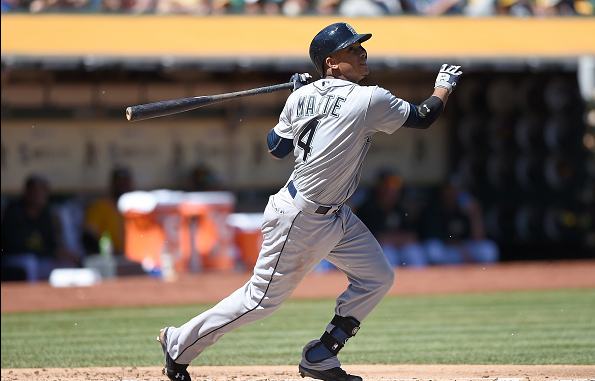 If there is anything all of the sports have in common, it is that they all go through periods where there is a glut of talent at one position or another. It might be quarterbacks in football, point guards in basketball, or goalies in hockey. As you might suspect, a few years will go by and that glut will be replaced by a different glut. 2015 was the year of the shortstop in baseball. It happened in the past when Derek Jeter, Nomar Garciaparra, and Alex Rodriguez revolutionized the position.
In 2015, we saw Carlos Correa, Francisco Lindor, and Addison Russell all make their debuts. Corey Seager in Los Angeles also made his debut and arguably could be better than all of them. It is easy to understand why Ketel Marte was overlooked by many fantasy baseball players. At some point, it's difficult to keep up with all of the new shortstops coming on the scene. Fantasy players might sleep on Marte at their own peril.
The barrage of new shortstops makes the position one of the deeper positions in fantasy baseball. Perhaps Marte won't make it as a regular fantasy shortstop, but when some leagues employ a middle infielder and others have more teams in the league or use an AL only universe, having someone like Marte on the board becomes pretty valuable.
Where he has been
| | | | | | |
| --- | --- | --- | --- | --- | --- |
| | AVG | HR | Runs | RBI | SB |
| 2015 | .283 | 2 | 25 | 17 | 8 |
One of the issues with evaluating young players is that you don't know if limited performance is a sign of things to come or out of context performance. Marte only had two full minor league seasons coming into 2015. Marte collectively hit around .300 in two and a half full minor league seasons prior to his call up. So, you could make the assumption that his numbers last year are pretty close to what he could produce at the big league level.
He finished two runs above average according to defensive runs saved, so it could be said that the Mariners are primarily focusing on his solid defense as a reason for using him. They dealt away Brad Miller in the offseason and he was definitely further along offensively than Marte. Still, Marte has shown decent speed at every level, so he has an outside chance at being a fantasy factor offensively.
Where he could go
| | | | | | |
| --- | --- | --- | --- | --- | --- |
| | AVG | HR | Runs | RBI | SB |
| Depth Charts | .268 | 5 | 56 | 42 | 21 |
| Steamer | .269 | 5 | 59 | 46 | 22 |
| ZIPS | .267 | 6 | 64 | 47 | 24 |
One of the benchmarks for discerning baseball fans is Fangraphs RC+. The idea behind the stat is to break down everything a player does offensively into one number where 100 represents the league average. Marte had a 112 mark in his brief time up in 2015. All three projection systems have him finishing well below 100 in 2016.
However, he does look to play everyday because of his glove. So, he still has some fantasy value because of his speed, but that fantasy value probably has him as a bench player in a standard mixed league. If your league employs a middle infielder in addition to a second baseman and shortstop then he would probably fit as a starter there.
A Rosy Picture
| | | | | | |
| --- | --- | --- | --- | --- | --- |
| | AVG | HR | Runs | RBI | SB |
| 600 PA | .283 | 5 | 61 | 41 | 19 |
These numbers aren't appreciably different than what we see from the experts except for batting average. Either way, we are looking at a second tier shortstop in a standard mixed league. What we don't see here is the walk rate. His walk rate was very healthy last season and if that continues he could be an intriguing prospect. The experts don't expect that to continue and based on his minor league record they would be correct. All in all, it looks like Marte is likely to take a step back this season offensively.