2016 Fantasy Baseball: Chicago White Sox Team Preview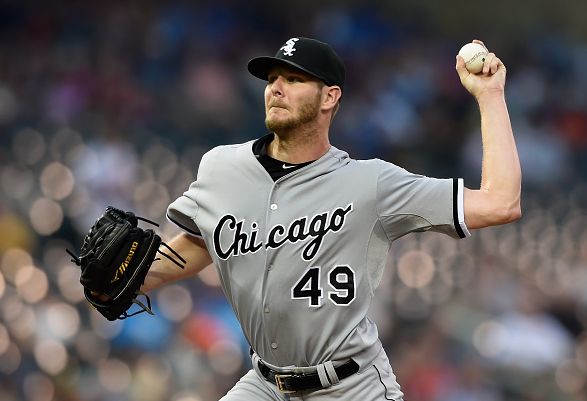 2015 Quick Overview
The Chicago White Sox have perpetually been in the middle of the pack since they won the World Series in 2005. Last year, they finished with a lackluster 76-86 record despite some aggressive moves made in the offseason. They remain a franchise that isn't sure whether it's coming or going but seems allergic to a rebuilding phase. Yet, they never seem to add enough to truly be competitive.
2016 Projected Lineup
CF Adam Eaton
LF Melky Cabrera
1B Jose Abreu
3B Todd Frazier
DH Adam Laroche
2B Brett Lawrie
RF Avisail Garcia
C Dioner Navarro
SS Tyler Saladino
The White Sox were a bit top heavy last year as they got solid production out of Adam Eaton and Jose Abreu, but the rest of the lineup seemed to leave a lot to be desired. Rick Hahn went to work in an attempt to plug some holes in the offseason. Todd Frazier was the biggest acquisition and the one player that could theoretically turn the tide for the White Sox. He averaged 30+ home runs the past two seasons for the Reds, and you'd have to think he should have more run producing opportunities with the White Sox.
Those three are head and shoulders above anyone else in terms of a fantasy impact. In the past, Melky Cabrera and Adam Laroche have been solid contributors. It's an even year, so they could produce again. They seem to alternate between ineffectiveness and solid production. If both land on the solid production, then the White Sox have a good chance of being an upper echelon offensive team.
2016 Projected Starting Rotation
Chris Sale
Jose Quintana
Carlos Rodon
John Danks
Erik Johnson
Chris Sale is arguably one of the five best pitchers in baseball. Unfortunately, he has languished on a mediocre team the past few years, so his win-loss records don't reflect his quality. The same is true of Jose Quintana to a lesser extent. Both pitchers have suffered because of a lack of quality defense behind them. If you look at their more advanced metrics, both pitchers rank inside the top ten among American League starters over the past three seasons.
Carlos Rodon burst on the scene last season after being the number two overall pick in 2014. Like most rookies, he had his ups and downs, but he seemed to get his sea legs under him towards the end of the season. He could be the key to the rotation, as the White Sox could be serious contenders if he approaches the same level as Quintana.
2016 Projected Bullpen
CL David Robertson
SU Nate Jones
SU Matt Albers
MR Zach Duke
MR Zach Putnam
MR Dan Jennings
LR Jacob Turner
David Robertson was one of the major acquisitions from last offseason and as closers go he was okay. He led the league in blown saves, but he also had more opportunities than most. Closer is one of the positions where investment matters. The Sox have a lot invested, so they have a vested interest in seeing him succeed. Nate Jones is one of those blow torch type pitchers that teams love to have in the late innings. His average fastball velocity was a robust 97.6 MPH last season. Contrary to popular belief, you don't see many pitchers with that kind of arm. If your league uses holds, then he could be a nice late round target.
Minors
One of the pitfalls for an organization that continually goes for it is that they usually have problems keeping a deep farm system. Teams that go for it often surrender their first round pick to sign a free agent or trade several of their key prospects to acquire veterans at the deadline. One of the characteristics of the White Sox farm system is what we might call organizational depth or placeholders that have some big league experience but don't offer the kind of long term quality you are looking for.
The notable exception is Tim Anderson. Baseball America and Baseball Prospectus rated him as the Sox number one prospect a year ago and he is slated to begin the season in AAA. He seems like a logical choice to supplant Tyler Saladino by some time midseason. After being selected in the first round in 2013, Anderson has turned in three minor league seasons where he has flashed big time speed and some gap power. The Sox hope he could turn into another top of the order hitter down the road.