2016 Fantasy Baseball: Propsect Profile — Tyler Glasnow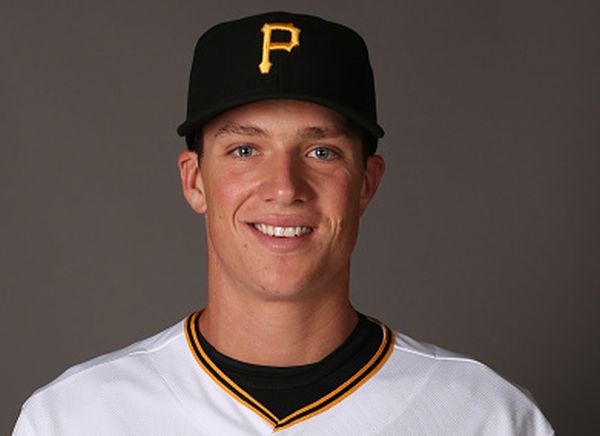 Profile
Tyler Glasnow is the Pirates top prospect. The 22-year-old right-hander has a tremendous fastball, ranging in the upper-90s. The 5th round pick in the 2011 has been wildly inconsistent in the minors to this point. The best word that many use to describe him would be "raw", but he has shown signs of turning into a true ace at the major league level. His fastball is far and away his best pitch, but he also has a curveball and a changeup in his repertoire, though he has struggled with command on each of his pitches. He was 7-5 with a 2.39 ERA in 2015 combined in the minors in 22 starts, striking out 136 hitters in 109.1 innings pitched.
Pundits
#10 overall by mlb.com top 100 prospects for 2016.
#11 overall by Baseball Prospectus (3rd best RHP).
#6 in Keith Law's top 100 prospects for 2016.
Production
Glasnow pitched in A, AA, and AAA in 2015, averaging a 2.39 ERA in 109.1 innings pitched and 136 strikeouts. He started just two games in A-ball West Virginia, with a 3.38 ERA (his worst at any level), just six strikeouts and a 0-1 record. In AA Altoona, he started 12 games and had a 5-3 record with a 2.43 ERA and 82 strikeouts in 63.0 innings pitched.
The struggles with his command didn't come until he was promoted yet again uto AAA Indianapolis, where he would possesses a 1.34 WHIP, opposed to a sub 1.00 WHIP in West Virginia and Altoona. Despite the 1.34 WHIP, he was able to post his best ERA of the three stops with a 2.20 ERA in 41.0 innings, striking out 48 batters. His fastball isn't on the level of over-powering like Aroldis Chapman's is, but he consistently ranges in the upper-90s and has a knee-buckling curve ball, which are his go to strikeout pitches.
In 2013, he spent the entire season in Class A West Virginia, where he posted a 2.18 ERA in 111.1 innings, with 164 strikeouts and finished 9-3. His lowest K/9 of his minor league career came in the Arizona fall league in 2014, where he would post a 9.3 K/9. He would also post his worst ERA of his career during that same time, posting a 3.72 ERA and a horrendous 1.65 WHIP. However, that was only a 19.1 inning sample size. During his entire professional career, he sports a 11.6 K/9, striking out 521 batters in 402.2 innings pitched. To compare, the best K/9's in the 2015 season in the MLB was Chris Sale with 11.82 and Clayton Kershaw with 11.64.
Despite being known for his occasional command issues, he still has just a 1.08 WHIP during his four years at the minor league level. His strikeout rate and potential as a future ace in Pittsburgh alone should make him a must-own player once his day comes to join the Pirates rotation. His strikeout rate has not decreased at any level as he has moved up throughout his minor league career, so there is no reason to believe that he won't be a dominant strikeout pitcher on the front side of the Pirates rotation for years to come.
Projection
It's hard to say when exactly the Pirates will insert Glasnow into their rotation, and even when they do, how long he will stay due to innings restrictions. He pitched just 109.1 innings in 2015 due to an ankle injury. If he can continue to improve with his command, Glasnow has the stuff to be able to jump in and make a significant impact for the Pirates.
The current Pirates rotation includes: Gerrit Cole, Francisco Liriano, Jeff Locke, Jonathan Niese, and Ryan Vogelsong. The ceiling Glasnow possesses might be higher than their current ace, Gerrit Cole, if he can improve his command.
2015 saw pitchers like Steven Matz, Noah Syndergaard, Carlos Rodon, Lance McCullers, Taylor Jungmann, Raisel Iglesias, Chris Heston, Luis Severino, Eduardo Rodriguez, just to name a few rookies that were fantasy relevant last season. Keith Law has Glasnow as the third best pitching prospect coming into this season. However, he could very well be the first of the three to join his respective big league club.
Glasnow has the tools to be a long-term ace of the future for the Pirates, however, given their circumstances and their position of looking to win today, it might bring him to the majors sooner rather than later. It will be interesting to see how the Pirates handle his situation. Some see him polishing in the minors for a few more months to get more experience, and some have him making the big league club right out of spring training to begin the season. Either way, keep a close eye on him, as he is one of the top prospects in all of baseball, and he could be one of the first to get the call to his respective big league club in 2016.