2016 Fantasy Baseball: Waiver Wire Series — Second Base Edition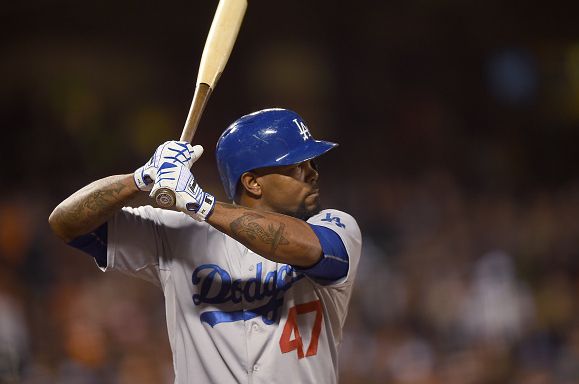 Obviously, when you get to this point of the season, it gets harder and harder to maintain your patience. Brian Dozier owners are certainly feeling that at this point. He's hit under .200 for most of the season and has the predictable low totals across the board as of press time. Just like with the first basemen last week, it might be too soon to completely give up on him, but you can always use the waiver wire to add someone that is halfway decent while you wait for Dozier to get back on track.
Positional Averages
| | | | | | | |
| --- | --- | --- | --- | --- | --- | --- |
| | AVG | HR | Runs | RBI | SB | BB |
| Catcher | .255 | 11 | 40 | 45 | 2 | 31 |
| First Base | .269 | 21 | 63 | 73 | 3 | 55 |
| Second Base | .272 | 10 | 62 | 52 | 12 | 36 |
Methodology is always important, so we should start there. We looked at all of the regular catchers, first basemen, and second basemen over the last four seasons. We took each player's average performance and averaged those together. Granted, some of these include players that would never play in standard twelve team mixed leagues. Later on, we will look at these positions in another way that might make more sense to some, but for our purposes these numbers will fit fine.
When looking for any waiver wire addition, you have to remember that most players that will exceed the average have already been taken. That means that you must look for players that come close to the average in as many categories as possible. With second basemen, that means you must include the speed element. Of course, your player may be woefully inadequate in one of the categories, but as long as they come close in most then they are a decent option.
Waiver Wire Candidates 
| | | | | | | |
| --- | --- | --- | --- | --- | --- | --- |
| | AVG | HR | Runs | RBI | SB | BB |
| Jed Lowrie | – | + | – | – | – | + |
| Cory Spangenberg | M | – | – | – | – | – |
| Scooter Gennett | + | – | – | – | – | – |
| Omar Infante | – | – | – | + | – | – |
| Howie Kendrick | + | M | + | + | – | – |
We had to stretch the rules a little because there were so few quality second basemen available at under ten percent. Kendrick is available more than two thirds of leagues in most formats, so chances are he is still available in your league. Let's take a closer look at each of these players to see if they fit for you.
Jed Lowrie—Oakland Athletics
Lowrie provides quite a bit of pop for a middle infielder and he is eligible at shortstop and third base in some leagues. He doesn't produce the counting numbers because he has never been able to stay off the disabled list long enough to produce. However, for short spurts he might be worth the add. When healthy, he produces everything but stolen bases.
Cory Spangenberg—San Diego Padres
Spangenberg is off to a slow start, but the key thing to remember is that none of the numbers before you add him count anyway. He hasn't had a complete season yet, so he can't be expected to have produced league average numbers. He plays regularly and will begin to hit sooner or later. Unfortunately, like Lowrie he doesn't add any speed numbers, but those are hard to find after the draft.
Scooter Gennett—Milwaukee Brewers
You always worry about a guy that seemingly gets worse with each passing season. This year, Gennett is off to a brilliant start in terms of drawing walks and he has shown more power as well. Unfortunately, his batting average has gotten worse with each season he has been in the big leagues. Of course, the same caveats hold in terms of numbers before today not counting for you. The question is whether he will continue to get on base and drive the ball. If so, he could be worth a bench slot.
Omar Infante—Kansas City Royals
Infante was famously bad last season. He almost got voted into the all-star game in spite of hitting .220 with no power and no speed. He's back to his normal self this season. With the exception of speed, his numbers are all slightly below average. That sounds bad, but that means he doesn't kill you in any one statistical category. I wouldn't want to go the whole season with Infante as my second baseman, but if you wanted something steady for a few weeks you could do a lot worse.
Howie Kendrick—Los Angeles Dodgers
Kendrick is one of the examples of how fantasy players think in only one or two dimensions. He began the season on the disabled list, so he was out of many player's minds on draft day. He's already back and the Dodgers are creatively finding ways to get him and Chase Utley in the lineup at the same time. That will give Kendrick outfield eligibility eventually. When healthy and playing regularly, he gives you nearly above average numbers across the board. So, if he is available in your league he is easily the best addition here.