2016 Fantasy Baseball: Week 14 Two-Start Pitchers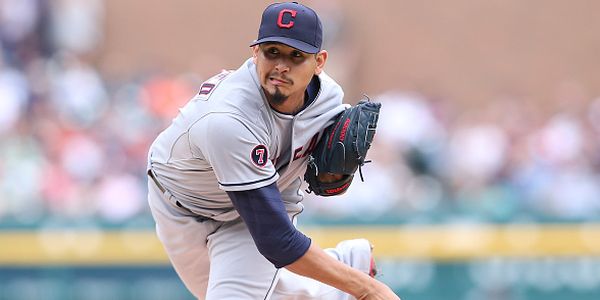 Christopher Morais
A fantasy owner's best friend is the waiver wire—where finding value can make the difference between a great week and a very disappointing one. Most pitchers see the mound once every seven days, but if you want to maximize the number of starts per week, it's important to look for players pitching twice and exploit favorable matchups if they exist. With that being said, let's take a look at some pitchers you should be starting this week, and some you should just leave on your bench.
Elite
Max Scherzer | Washington Nationals
 Opponents: Junior Guerra (MIL), Matt Harvey (NYM)
Both the Milwaukee Brewers and New York Mets are ranked in the bottom half in team batting average and top ten in strikeouts, which makes Max Scherzer the play of the week. There's no question that the Nationals ace is almost matchup proof, but he can be prone to giving up a few homeruns here and there. Washington's offence has come to life over the last few days, so Scherzer picking up two wins this week isn't out of the question. Roll him out there and watch the strikeouts pile up.
Madison Bumgarner | San Francisco Giants
 Opponents: Tyler Anderson (COL), Archie Bradley (ARI)
It hasn't been smooth sailing for Madison Bumgarner over his last two starts: allowing seven runs and striking out 11 in 12.1 innings of work. Bumgarner will be in tough this week, facing a D'backs team that has been crushing left-handed pitchers all season (.284). Despite all that, the southpaw is still elite. Both game are at home, so that should help Bumgarnner keep the ball in the ballpark. His 2.20 ERA and 1.02 WHIP are still elite and the Colorado Rockies are ranked third in strikeouts against lefties (210). The Giants ace has all the stuff to put together two very good starts this week.
Carlos Carrasco | Cleveland Indians
 Opponents: Jordan Zimmermann (DET), C.C. Sabathia (NYY)
When you think of elite pitchers, Carlos Carrasco's name doesn't exactly jump out, but the Cleveland pitcher has put together back-to-back elite performance, including a four hit complete game against the Tigers on June 25th. In his last start against Toronto, the Venezuela native pitched 7.1 innings, allowing one run and striking out a season high 14 batters. Carrasco has the strikeout upside, and despite the Yankees not being a strikeout prone team (28th 6.8K/GP), they still can't hit the ball with authority (21st, .247 team batting average). Carrasco will cool off at some point, but right now he needs to be in every lineup moving forward.
Other Must Start Pitchers: Danny Salazar, Masahiro Tanaka, Steven Matz
 Mediocre
Matt Harvey | New York Mets
 Opponents: Tom Koehler (MIA), Max Scherzer (WAS)
It's hard to convince fantasy owners to bench Matt Harvey, but it's also hard to convince them to play him. The 27-year-old isn't having an All-Star season by any means, but he's had pretty good outings over the last six games. The problem with Harvey is his low strikeout rate (4.5K/GP) coupled with his high WHIP (1.40). The Nationals may be a middle-of-the-pack team when it comes to hitting, but with Scherzer on the hill, it may be hard for Harvey to pick up a win. As for the Marlins, they're ranked 5th in team batting average (.271) and 23rd in strikeouts (617). Harvey is going to have his hands full in both outings, but if he continues to pitch strongly, good things could happen. Fantasy owners will need to make a risk/reward decision.
James Shields | Chicago White Sox
 Opponents: C.C. Sabathia (NYY), Mike Foltynewicz (ATL)
Yes, James Shields is fantasy relevant this week. it's been a disaster for Shields since being trading from San Diego to Chicago, but the good news is it can only get better. The 32-year-old had a decent start against Boston (by decent, I mean he didn't give up six or more runs) and put together an even better start against Minnesota (one earned run in 6.2 innings). The appeal with Shields is the fact he gets to face the Yankees and Braves in the same week. Neither team is really good at hitting the ball, and despite both teams having a low strikeout rate, Shields can easily rack up six or seven Ks in both games. There's a good chance the righty is floating around on the waiver wire, so if you're desperate for a pitcher with some upside, Shields is your guy. Go big or go home, eh?
John Lackey | Chicago Cubs
 Opponents: Brandon Finnegan (CIN), Jameson Taillon (PIT)
John Lackey is a frustrating start this week. His first start is against the Red: the worst hitting team in baseball, while his second start is against the Pirates: the 9th best hitting team in the league. It's hard to fade a pitcher that gets a matchup against the Reds, but fantasy owners also don't want to get burned by the Pirates. Despite all that, Lackey is worth a roster spot this week. Let's hope Pittsburgh doesn't light Lackey up for a ton of runs.
Other Options to Consider: Jake Odorizzi, Gio Gonzalez, Carlos Martinez, Archie Bradley, Aaron Sanchez, Sean Manaea, Kenta Maeda.
 Bench
Dallas Keuchel | Houston Astors
 Opponents: Taijuan Walker (SEA), Sean Manaea (OAK)
With a 5.13 ERA and a 1.42 WHIP, Dallas Keuchel is having a season to forget. The lefty has a date with the Mariners and A's this week, two teams who are average but can do quite a bit of damage with the bats. If Keuchel wasn't having such a terrible season, fantasy owners could take the risk and start him and hope he finds a way to pick up the win, but he's been #NotGood pretty much all season, so there's very little reason to be optimistic about his two starts. Bench him and revisit his situation after the All-Star break.
Jordan Zimmermann | Detroit Tigers
 Opponents: Carlos Carrasco (CLE), R.A. Dickey (TOR)
Remember when Jordan Zimmermann was elite back in April? Well, that isn't the case anymore. The 30-year-old has seen his ERA increase in the month of June from 2.58 to 3.95. The regression is in full effect, and it's going to get worse. The righty has a date with the hottest team in baseball (Cleveland, for those of you wondering) and the Blue Jays in Toronto, a hitter friendly ballpark. Zimmermann has very little strikeout upside, so getting hitters out is going to be a challenge. Some people will be fooled by his somewhat impressive 1.24 WHIP, but even that is above is career average (1.17). Leave Zimmermann on the bench at home until the regression comes to a halt at some point.
 Tim Lincecum | Los Angeles Angels
Opponents: Matt Moore (TB), Ubaldo Jimenez (BAL)
The former Giant made his return to the Majors back in June and looked impressive in his first start, but since then, the lefty has given up nine runs in 7.1 innings and has a 9:6 K:BB ratio. It's no secret that Lincecup isn't the pitcher he once used to be, but the 32-year-old is looking more like a MLb player trying to hang on at the end of his career. He's got a date with the Rays and O's this week, two AL-East teams who can do some damage, especially Tampa Bay against a lefty. There's a good chance that Lincecum is floating around on the waiver wire, but right now he's not worth the add, and he may never become worth it. He's going to need to show fantasy owners that he can pitch consistently every fifth day before he can become fantasy relevant.
Other Pitchers to Avoid: Jered Weaver, Edinson volquez, Nick Martinez, Yovani Gallardo, C.C. Sabathia, Chris Young, R.A. Dickey, Tom Koehler, Rickey Nolasco, Jake Peavy, Jerad Eickhoff, Cody Reed, A.J Griffin.
Stats and references provided by www.MLB.com and www.ESPN.com