2017 Fantasy Baseball: AL East Lineup Grades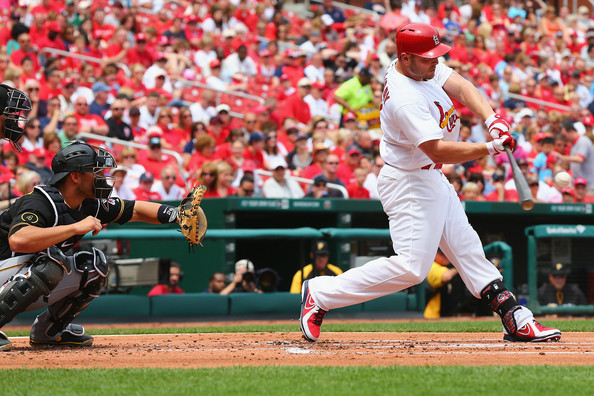 The offseason is more than half way through. From here, you get some last second changes, but most of the players have already found their new home. The big time players will go where they go regardless of what team they are on, but average players and even below average players can look better on a good team. Furthermore, the interplay between pitching and fielding is so intertwined that it is impossible to look at pitching without evaluating fielding.
The good folks at Baseball Prospectus have given us three statistics that we will use to rank the lineups in the American League. The first one is their version of wins above replacement (WARP) that grades out the overall value of the player. We are taking the three year average for every penciled in regular according to Rosterresource.com. The second statistic is total average (TAV). It is a weighted statistic that counts everything a player does offensively, factors in ballpark effects, and league averages and calculates it to look like batting average. 260 is considered average. Finally, we have fielding runs above average (FRAA). We are calculating that as an idea where pitchers might enjoy more success. All of these numbers were calculated to a three year average.
Baltimore Orioles
WARP: 15.2 (9th)
TAV: .268 (8th)
FRAA: -10.4 (15th
Key Changes
The Orioles have made two changes to date to their lineup and they are arguably better for it. Welington Castillo is taking the place of Matt Wieters behind the dish. Castillo has suffered in the WAR category because of poor defense and injury problems, but when healthy is superior offensively to Matt Wieters. Then, the Orioles traded Yovani Gallardo for Seth Smith. For the moment, Smith is taking Mark Trumbo's place in the lineup. The raw numbers may not show it, but they have essentially the same value. So, it ends in a wash.
Unfinished Business
Technically speaking, both Wieters and Trumbo are free agents, but only Trumbo has a path to return to the Orioles. He could eventually upgrade their DH situation where Trey Mancini is penciled in as the DH. Mancini was given a .260 rating according to TAV, but it is more likely that he won't get there. Trumbo may be overrated, but he is at least a league average performer.
Prognosis
The Orioles are fourth in total average, third in WARP, and last in FRAA in the division. However, the gap between the teams is fairly small. This could be one of the more competitive teams in the division. If they can find a way to sign one more hitter they could vault into the top half of the division.
Boston Red Sox
WARP: 14.2 (10th)
TAV: .266 (11th)
FRAA: -4.0 (10th)
Key Changes
There are two key changes to the Red Sox lineup and both of them could be killers. First, David Ortiz retired and there isn't much they could have done there. They chose to sign Mitch Moreland instead of Edwin Encarnacion. That moves Hanley Ramirez to designated hitter. Otherwise, they traded Travis Shaw to the Brewers and will bring Pablo Sandoval back at third. Both of those moves downgraded the lineup considerably.
Unfinished Business
The Red Sox chose to forgo some of their offense to bolster their pitching staff. That could end up benefitting them in the long run, but they won't score nearly as many runs. The key to the season will likely be whether the old Sandoval shows up. If they get the one from the last two seasons they could be in for a heap of trouble.
Prognosis
The Red Sox come in with the reputation of having the best offense in baseball. The main cog of that offense is gone and he wasn't replaced. The raw numbers may not capture the brilliance of guys like Xander Bogaerts, Mookie Betts, or Hanley Ramirez. They will need all of those guys to be huge to keep up.
New York Yankees
WARP: 13.1 (12th)
TAV: .272 (3rd)
FRAA: -4.2 (11th)
Key Changes
Most of the changes came before the end of the season. Alex Rodriguez and Mark Teixeira are gone and they are replacing them from within. The club did add Matt Holliday to DH and if he is healthy he will be a very underrated addition. Otherwise, they are relying on youngsters like Gary Sanchez, Greg Bird, and Aaron Judge. That's new for the Yankees, but they had to know the balloon payment on those veterans was going to come soon.
Unfinished Business
One of the pitfalls of having cash is that free agency is always a tempting solution. The Yankees flirted with Edwin Encarnacion, and Jose Bautista is still there for the taking. He could slot into right field and fit very well in that lineup. The problem is that he is 36 and the Yankees are not a Bautista away from making serious noise.
Prognosis
The Yankees threw a lot of money at Aroldis Chapman, so they are still unafraid to spend big money, but it is time for the next generation of Yankees to make their footprint in history. They may or may not make it, but they need to find out what they have.
Tampa Bay Rays
WARP: 19.5 (6th)
TAV: .269 (7th)
FRAA: 19.7 (4th)
Key Changes
The Rays may have made the biggest under the radar addition when they added catcher Wilson Ramos to a lowball contract. He may not play until May, but he will pay big dividends given the fact that their catcher situation was a dumpster fire last season. The biggest thing this does is give them a decent bat at all nine positions. They don't have any studs, but they have a group of decent players that should scrap together enough runs.
Unfinished Business
Rumors have swirled around the Rays all winter about adding one more bat. Corey Dickerson is okay as a DH and Steven Souza is okay as a right fielder, but they could upgrade those positions very easily. A veteran bat like a Brandon Moss might be in their price range and could plug a hole or two.
Prognosis
The Rays grade out better than most of the other teams in the division. They also have a number of young players they have acquired who could end up giving them better depth than you might expect. They don't have the big names outside of Evan Longoria, but they have a deeper lineup than you might expect.
Toronto Blue Jays
WARP: 25.2 (1st)
TAV: .280 (1st)
FRAA: 23.6 (3rd)
Key Changes
No team was seemingly more ravaged by free agency as Encarnacion signed with the Indians and Michael Saunders signed. However, they did a pretty good job of speckling those holes. Kendrys Morales will take the place of Encarnacion while Steve Pearce will take the spot of Michael Saunders for now. They still have Melvin Upton Jr. on the bench as well. As the rankings indicate, they are in much better position than people may think.
Unfinished Business
As of this writing, the Blue Jays haven't officially re-signed Jose Bautista, but all indications are that he will sign either a one year or two year deal by the end of the week. Provided that is the case, there really isn't much they need to do in terms of adding players, but they have a number of quality bench players that will need to play at some point. Figuring out platoons and workloads will be challenging, but it's a good challenge to have.
Prognosis
There's nothing more important to the success of a team than its everyday lineup. That being said, the rotation and bullpen have a large impact on the success of a team. If we ignore that for the time being then we could reach no other conclusion than picking the Jays as the class of the division.