2017 Fantasy Baseball: Los Angeles Dodgers Acquire Curtis Grandson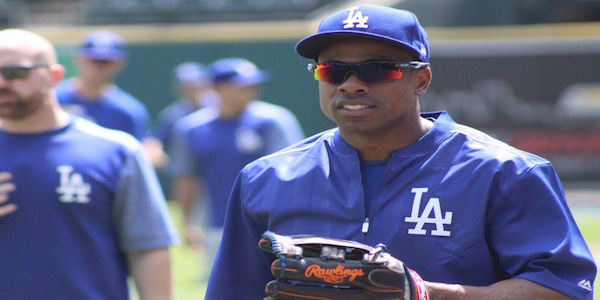 2017 has been one of the more active August trading seasons in recent memory. We've covered four deals here alone and that includes a couple of somewhat significant trades that we ended up glossing over. In this case, the New York Mets dealt veteran outfielder Curtis Granderson to the Dodgers in exchange for cash or a player to be named later.
Why the Dodgers make this move
Granderson's overall numbers (.228/19/58/52/4) may not blow anyone's skirt up, but he has been excellent over the last two and a half months. His excellent eye at the plate turns that lackluster batting average into a very good on base percentage. Overall, he has an .815 OPS for the whole season and a .900+ OPS over the afforementioned two and a half month stretch. Still, like many of the other players the Dodgers have acquired, Granderson will become a free agent at the end of the season.
It is clear the Dodgers are making a run at history. They stand at 86-34 as of this writing. If they finish 30-12 they will tie the 2001 Mariners for the most wins in any regular season. Of course, it should be noted that many of the best teams in history played during a 154 game schedule (as opposed to 162). Given their results from the past couple of months, it is not out of the realm of possibility for them to eclipse that mark.
Granderson can play center field, so he could platoon for Joc Pederson in addition to filling in at the other two outfield spots. Cody Bellinger could return to left field if and when Adrian Gonzalez returns. Most people would naturally assume this is simply gilding the lily. Chris Taylor and Pederson have been good, but Granderson gives them a credible veteran presence they can hopefully tap into when the playoffs arrive.
Why the Mets make this move
The Mets have both Michael Conforto and Yoenis Cespedes in the outfield. While Granderson could play center, he really isn't a full-time center fielder anymore. Cespedes and Conforto aren't center fielders either, so there was no place for Granderson long-term. The Mets have made it a practice this season of dealing every expiring contract to clear the deck for the offseason.
This shouldn't be confused with them rebuilding. They acquired A.J. Ramos to give themselves a leg up on 2018. So, they will use the rest of 2017 to evaluate younger players to see exactly which positions they will need to target in free agency and trades in the offseason. All of these trades are an admission that the Mets need to get younger.
What this deal means for you
Granderson's first months was brutal. Since the beginning of May, he has hit north of .250 with 18 home runs, 52 runs, 46 RBI, and 48 walks. Take away April and it has been one of the best seasons of his career so far. The irony is that most fantasy fans haven't noticed because of that horrible April. He is available in nearly three-fourths of all Yahoo leagues. It might be high time to consider adding him to your bench just like the Dodgers just did to their bench.