2017 Fantasy Baseball: MLB Deadline Deals May 28, 2017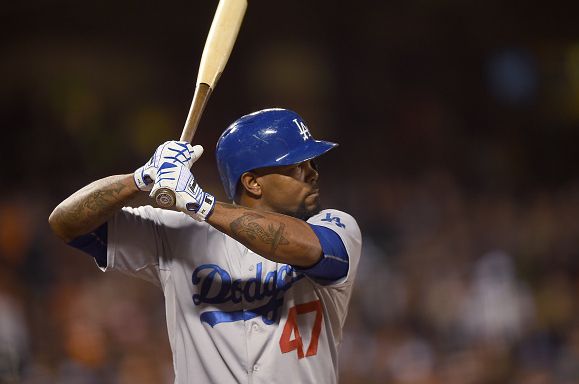 There was a lot of activity in Friday's action and rather than write four separate articles to chronicle all of the deals of the day we will combine them all into one article so you can stay up on the news of the pennant race and how they affect your fantasy team. The usual suspects were involved in more than one deal, so we will try to keep you up as much as possible. We apologize for anyone really interested in prospects, but they don't have a direct impact on your fantasy hopes for this season.
Seattle Mariners trade Steve Cishek to the Tampa Bay Rays for Erasmo Ramirez
I love these kinds of deals. In essence, both teams deal from a position of strength to address a weakness. The Mariners likely win this deal because while Cishek has been effective he is essentially what we might call a ticking time bomb. His strikeout rate is down to 6.8 strikeouts per nine innings and carries a 4.80 FIP. Still, he has been an effective reliever for the most part with some closing experience. He adds to a revamped Rays bullpen that has already added Sergio Romo and Dan Jennings.
Ramirez is what we would traditinally call a swing man. He has two more years of club control and could end up slotting into the Mariners rotation if need be. His 4.18 FIP is a lot closer to how well he has been pitching. He has an unusually low strand rate (around 62 percent) that could turn around with a change of scenery. Neither player is a particularly good add candidate at this point, but you could do a lot worse if you're desperate.
Philadelphia Phillies trade Howie Kendrick and Jeremy Hellickson in separate deals
The Phillies end of these deals is fairly obvious. They are clearing the deck of expensive and mediocre veterans to advance the rebuild. Kendick is having a career year in terms of the percentages, but he has been injured for much of the season. He goes to the Washington Nationals where he will serve as a super utility guy. It's a nice move for the Nationals, but not so much for Kendrick owners. They add outfielder Hyun Soo Kim from the Orioles in the deal. That was more or less a salary offset for the Orioles and unloads a player they had trouble finding playing time for. They can give him a two month trial in left field if they like.
The deal is a bit confusing from the Orioles perspective. They were looking to deal some back end relief pitching in advance of the deadline and this deal muddies those waters a bit. Hellickson will clear off the books, so maybe this is just a way to dump Kim's salary long-term. Hellickson gives the Orioles yet another mediocre starter to go with a staff of mediocre starters. Surprisingly, the strategy of populating their rotation with a group of fifth starters hasn't worked for them long-term.
New York Mets acquire A.J. Ramos
Okay, this one confuses me. The Mets season seems to be going down the tubes, so why are they adding a closer? Yes, they need one after missing Jeurys Familia for the majority of the season. He has 20 saves with the Marlins and has been solid but not spectacular on the season. I suppose one could argue they are adding him with 2018 in mind, but it could be a last ditched attempts to get back into contention.
Fantasy Impact
Ramos' move is a lateral move that doesn't impact his overall fantasy value. As for the others, Kim could be a guy to watch. He has never gotten consistent playing time, but he came to the United States with an excellent pedigree as a hitter. Getting consistent at bats in Philadelphia could make him an interesting waiver claim for a fantasy player looking to capture lightening in a bottle. The biggest loser is Kendrick. When healthy, he has been a nice under the radar player with outfield and second base eligibility. However, chances are he will serve as a fourth outfielder and occasional second baseman in Washington.