2017 Fantasy Baseball: MLB Deadline Fantasy Winners and Losers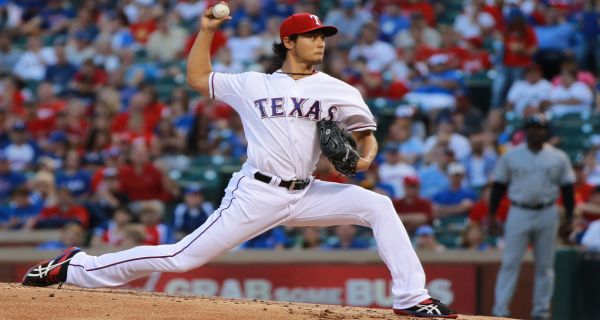 You usually get these articles right after the non-waiver deadline and they generally focus on which teams helped themselves the most or failed to help themselves. This time, we will focus on the players likely to get the biggest bump and who will be the hardest hit from their move at the deadline. That being said, we must remember the actual trade deadline extends to August 31st. It just involves the waiver process from now on.
Winners
Sonny Gray— New York Yankees
It's easy to look at the switch from Oakland to New York and assume the numbers will go down. According to billjamesonline.com, the Athletics have saved -46 runs this season. The Tigers stand in 14th place with -14 runs. The Yankees are 10th in the AL with +4 runs, so it could have turned out a lot better for Gray, but in addition to better defense he also joins one of the more prolific offenses in the league. The fielding advantage should just about cover the change in ballparks.

Yu Darvish— Los Angeles Dodgers
In a similar way, Darvish goes from +16 runs with the Rangers to +49 runs with the Dodgers. Couple that with a move to Chavez Ravine he should get that much more support. Add that to the fact that he leaves the DH league and we should see Darvish returning to the numbers we are accustomed to seeing from him.
Jaime Garcia— New York Yankees
I'm not a huge fan of the lefty, but you can't think of a better situation for him to end up in. He has gone six or more innings in more than 75 percent of his starts. Couple that with his own bump in defense (-6 with Atlanta) and support from a much better bullpen and offense. Streaming starters is not as popular as it used to be, but if you want some cheap victories he might not be a bad option at this point.
Jonathan Lucroy— Colorado Rockies
Bring in a catcher with a career .771 OPS to the best hitter's park in baseball history and see what happens. 2017 has been a disaster for Lucroy so far, but joining a great lineup in the midst of a pennant chase can do wonders for a guy's attitude. If he is available in your league it might be a good idea to add him.
Losers
Sean Doolittle— Washington Nationals
The Brandon Kintzler deal was a great deal for the Nationals. However, Doolittle's days as their closer are numbered. He has gotten up to six saves on the season just in the couple of weeks since he joined the Nationals. Granted, he hasn't been bad, but Kintzler has just been better and he will claim the closer's role as soon as he arrives.
Addison Reed— Boston Red Sox
Again, this is a really nice move for the Red Sox as they add another late inning reliever to their bullpen. It isn't a good move for Reed owners as he will be subjugated to Craig Kimbrel in terms of saves chances. Unfortunately, the game is much too centered on saves in general and in fantasy baseball specifically. The 7th and 8th inning are often more important than the 9th inning, but the fantasy game hasn't caught up yet.
Pat Neshek— Colorado Rockies
He came to Denver with a 1.23 ERA in middle relief. He has been one of the unsung middle relievers from the past five seasons, but there is no way he can keep up this pace in the mile high air. He has already given up runs in the early going and that is likely to continue. He might still have value in holds leagues, but as a dominant middle reliever his days are done.
Justin Wilson— Chicago Cubs
We see a theme here, but July is a deadly time for relief pitchers on losing teams. Closers often become middle relievers on better teams. It makes sense for all involved. You need deep pens for the stretch drive in September and in October if you are lucky enough to be there. Meanwhile, having a dominant closer on a loser is nice, but it isn't exactly an efficient use of resources.