2017 Fantasy Baseball: NL West Rotation Rankings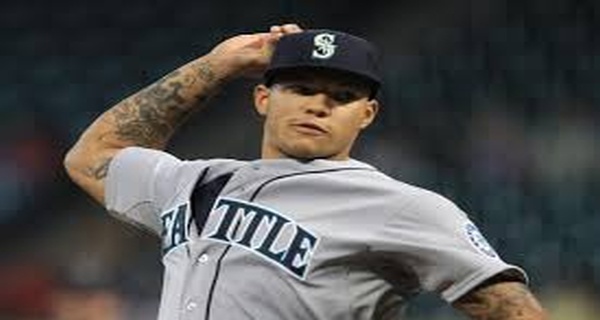 We get to the end of the rotation rankings and here we see the very best and very worst that baseball has to offer. Of course, these kinds of rankings are all academic when compared with the real thing. Fans love rankings and why not. They pass the time in the long winter months in between the World Series and when pitchers and catchers report. There could be a few changes between then and now, but we'll give it our best shot.

We are comparing the rotations by using their three year averages in three key Baseball Prospectus statistics. The first is their version of wins above replacement (WARP). That helps us see the quality and quantity of their performance. The second is their ERA estimator which they call "deserved run average" (DRA). It measures what a pitcher's ERA should be when you substitute in average batted ball rates and other norms. The third is total average against (TAVA). It measures what hitters do against the pitcher when factoring in park and league norms. It is calculated to look like batting average with .260 being average.
Arizona Diamondbacks
WARP: 10.9 (7th)
DRA: 3.92 (6th)
TAVA: .259 (6th)
Key Changes
The Dbacks made the biggest move in the division when they ostensibly traded Jean Segura for Taijuan Walker. They made a similar move last season when they swung a sweetheart deal (for the Braves) in exchange for Shelby Miller. Miller struggled mightily, but at least they aren't scared to go back to the well. Based on his three year averages in DRA and TAVA (3.95, .263) don't inspire a lot of confidence, but lightening can't strike in the same place twice right?
Unfinished Business
The Dbacks are stuck between a rock and a hard place. They are somewhere in between rebuilding and competing. They threw a bunch of money at Zack Greinke and then doubled down on Miller. Those two could bounce back and have better seasons, but it still may not be enough to overtake the Dodgers and Giants. They literally could go either direction at this point.
Prognosis
They could potentially compete for a wild card if all things break right. That never ever happens in real life. There is always something that goes wrong, but they have enough on paper to compete.
Colorado Rockies
WARP: 6.5 (9th)
DRA: 4.42 (9th)
TAVA: .267 (10th)
Key Changes
The Rockies are promoting from within and they finally have a couple of pitchers to build around. Jonathan Gray and Tyler Anderson look like building blocks and Chad Bettis isn't that far behind. Unfortunately, they don't have that key veteran to tie things all together, but their rotation is probably the best one they've had in years. That's not saying much though.
Unfinished Business
This would have been a good landing spot for Jason Hammel before he signed with the Royals. There isn't much on the free agent scrap heap at this point, but if they could find someone to go 160 or so innings he could really be beneficial. Often, those are the teams that could make a move in July to make a run. It could get fans excited. Now, they are just playing for third place.
Prognosis
Sure, the numbers don't look good, but in this league it lands square in the middle of the pack. Add in a middle of the pack lineup and a middle of the pack bullpen and you get a middle of the pack team.
Los Angeles Dodgers
WARP: 16.5 (2nd)
DRA: 3.28 (1st)
TAVA: .237 (2nd)
Key Changes
It's a battle between the Dodgers and the Cubs for the best rotation in the National League. Julio Urias will permanently take over for Brett Anderson. The difference between the Cubs and Dodgers is that the Dodgers also have Alex Wood and Hyun-Jin Ryu waiting in the wings. The difference between good rotations and great rotations is their depth.
Unfinished Business
The Dodgers have depth and they have top end talent. The key will be health. They may be tempted to trade some of that depth in order to get more top end talent. After Clayton Kershaw there are no guarantees. Kenta Maeda has only one season under his belt and Rich Hill has never turned in a healthy season from beginning to end.
Prognosis
Kershaw is the pitching equivalent of Mike Trout. If you have him you are almost morally obligated to put together the best rotation possible. The Dodgers have been going down that rabbit hole for a few years now and seem nowhere closer to that elusive pennant than they were before.
San Diego Padres
WARP: 0.3 (15th)
DRA: 4.97 (15th)
TAVA: .290 (15th)
Key Changes
Nothing is ever as good or bad as it seems. The Padres aren't this bad. When you employ young pitchers you sometimes get some out of context numbers. They've added Jhoulys Chacin, Clayton Richard, and Trevor Cahill. None of them are accomplished pitchers necessarily, but they will keep the seat warm until the reinforcements come. Moreover, they keep the floor from falling out beneath their feet.
Unfinished Business
The Padres have been loitering around the trash bin in the hopes of putting a rotation back together. They have been sniffing around Jered Weaver and given that no one else is in on that scent, you'd expect him to sign if he wants to pitch again. His numbers last year were dreadful, so I'm not quite sure how that would change things.
Prognosis
If they could find one decent arm to replace Paul Clemens then they might not be the worst rotation in the National League. Then again, what would be the point? It's better just to take your lumps and wait for reinforcements to arrive.
San Francisco Giants
WARP: 12.6 (5th)
DRA: 4.29 (8th)
TAVA: .261 (7th)
Key Changes
The Giants rotation would rank a lot higher if it weren't for Matt Cain. He's averaged -1.0 WARP, a 6.20 DRA, and .305 TAVA. Unfortunately, he's tied into a horrible contract for at least one more season. If the Giants had even a replacement level pitcher they could vault themselves considerably higher in the rotation rankings.
Unfinished Business
Cain's contract is sunken cost at this point. They have a few young pitchers and if just one of then can turn in a mediocre season they would be set. It could be the difference between winning a wild card spot and winning the division. Matt Moore's three year numbers don't look good, but he is probably better than that. They just need one more viable pitcher.
Prognosis
Numbers can be deceiving and in this case they definitely are. No one has a better one-two punch than Madison Bumgarner and Johnny Cueto. If you get into the playoffs you can win with just that. So, we can read too much into aggregate numbers.