2017 Fantasy Baseball: Shortstop PECOTA Projections L-T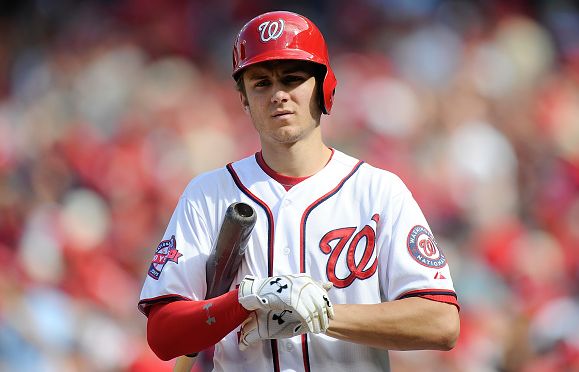 Shortstop is a position that has a lot of good, young players. When that happens at a position you get a lot of uncertainty as to where the position is going to go. The law of averages indicates that some will make it and some won't. Even in that situation, the position is going to be one of the deepest on the diamond. Yes, they don't have the power of first base or third base, but they have some guys capable of stealing some bases.

We are comparing players against the median of each category. So, the rankings we did earlier this winter are still relevant, but we decided not to do that again. Instead we will include the three year numbers (we used to develop the rankings) to compare with the PECOTA projections. Players that project to outperform the median will have green numbers. Players that project to come up short will have red numbers. Naturally, we also want to see guys best the median by a considerable margin, so pay attention to not only how many categories they exceed the median by, but by how much they exceed the median by.
Median: .263/15 HR/71 Runs/64 RBI/11 SB
Francisco Lindor— Cleveland Indians
PECOTA: .286/17/79/77/18 (+5)
3 Year: .307/14/75/65/16
Lindor is a top five fantasy shortstop by virtue of the fact that he contributes in all five categories. However, he doesn't necessarily dominate in any of them. In fact, when you include the fact that he is a Gold Glove quality defender he has the possibility of being drafted too high because of the higher profile. There are four category players on the board that might be a better bet.
Brad Miller— Tampa Bay Rays
PECOTA: .249/20/70/74/10 (+2)
3 Year: .241/17/55/54/8
We can focus too much on the green and red ink and overlook the finer things. Miller comes up one run and one stolen base short of the median. So, while the ink may be red, it might as well be green. The reality is that he only falls short in batting average and if 2016 is any indication he can really contribute in the power department.
Jorge Polanco— Minnesota Twins
PECOTA: .265/14/74/60/11 (+3)
3 Year: N/A
Rebuilding is a drag in some ways, but it's a blast in others. Baseball is one of the few sports where you can celebrate success even when you are losing. There is always a silver lining in every cloud. Polanco might be that guy for the Twins this season. Their pitching looks like it will be rain in that cloud, but the Twins have a chance to score some runs and Polanco could be a part of that.
Addison Russell— Chicago Cubs
PECOTA: .242/21/68/75/5 (+2)
3 Year: .240/17/64/75/5
A dedicated Russell fan was adamant that he would be the best of the Cubs this season. Sure, that opinion might be difficult to defend, but the talent is there for success. The trouble in fantasy terms is that Russell is a low batting average guy and those guys have difficulty really gaining traction in fantasy terms. Russell does everything else reasonably well, but the inability to hit consistently will probably keep him from superstar status.
Corey Seager— Los Angeles Dodgers
PECOTA: .283/25/85/82/2 (+4)
3 Year: .308/26/105/72/3
Last year's numbers are impressive, but they are just one season. We could have included his cup of coffee from 2015, but those would have skewed the numbers the other way. PECOTA is predicting somewhat of a sophomore slump, but the numbers are still better than just about anyone else. It puts him in the same league as Correa, Bogaerts, and Lindor.
Jean Segura— Seattle Mariners
PECOTA: .268/13/82/57/29 (+3)
3 Year: .274/10/73/48/26
The three year average and PECOTA projections really don't do him justice. He's either been really good or barely replacement level. There are all kinds of explanations as to why those bad seasons occurred. Some of them are believable and some might just be excuses. Either way, Segura represents more of a gamble than the above numbers would indicate. If he's right then he's a top five shortstop. If he's not then he's barely worth a bench slot.
Marcus Semien— Oakland Athletics
PECOTA: .246/20/83/68/11 (+4)
3 Year: .248/21/68/60/11
Semien is a nice under the radar shortstop candidate on draft day. His low average puts him in a similar category as Russell. The difference is that Semien has a little more speed, so he is a little more versatile. Of course, Russell also has a better lineup around him than Semien, but otherwise the two are probably pretty similar. Russell will probably be drafted higher, so I'd wait for Semien.
Andrelton Simmons— Los Angeles Angels
PECOTA: .260/11/57/59/6 (+0)
3 Year: .263/5/51/45/5
Simmons' value comes almost exclusively with the glove. He's no Mark Belanger or Mario Mendoza, but with the offensive talent at the position, he simply can't compete. He might be closer to a young Ozzie Smith. He is a transcendant fielder, but offensively is barely above replacement level. He could grow offensively down the road like Smith did, but for now he doesn't offer much.
Trevor Story— Colorado Rockies
PECOTA: .252/25/77/78/13 (+4)
3 Year: .272/27/67/72/8
It's hard to get too excited about Story given the fact that he became very ordinary following his heroic April last season. So, was that a case of the league figuring him out? Was that a case of Story finding his level? Either way it isn't just as easy as treating last season like the aggregate and hoping for an overall repeat. I'd definitely draft him, but he would be lower on my list than the above numbers would otherwise indicate.
Dansby Swanson— Atlanta Braves
PECOTA: .253/14/60/59/5 (+0)
3 Year: N/A
The BP annual includes 2018 PECOTA projections as well. I'll let you peruse the annual to see what they expect from Swanson for that campaign. I don't list them because they are irrelevant to our discussions here. Suffice it to say, seeing Swanson come up short across the board is a bit of a surprise. He probably would make a better bet for dynasty leagues. It remains to be seen what his ceiling really is.
Troy Tulowitzki— Toronto Blue Jays
PECOTA: .270/22/68/77/1
3 Year: .291/21/67/67/1
Tulowitzki could be the best four month shortstop in all of baseball. The trouble is what happens in those other two months. Most of the time he has spent them on the disabled list. If he could give the Blue Jays a healthy six months he would solidify himself somewhere in that group of five or six shortstops. Unfortunately for him, attendance is part of the grade.
Trea Turner— Washington Nationals
PECOTA: .283/18/88/64/34 (+5)
3 Year: N/A
You can be excited about the edition of Adam Eaton and if you are a Nationals fan there is plenty to be excited about. The rest of the fantasy world should be excited about Turner. No, he isn't going to hit .342, so we felt no need to add those to the 3 year average column. The PECOTA projections are fairly conservative and still exciting at the same time. Few offer that kind of power and speed combination. That might throw him in front of Seager in some leagues.