2017 Fantasy Baseball: The AL Cy Young Race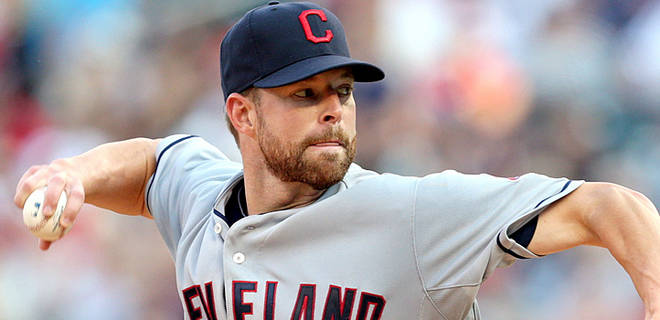 Now that the season is drawing to a close, it is high time to start looking at the awards races. We want to do this before the playoffs because awards voting takes place before the playoffs begin, but so much of what we think about players depends on what they do in the postseason. With pitchers it is that much more magnified because pitchers have an disportionate impact on the playoffs as compared to the regular season.
Ironically, the Cy Young voting is less about team quality than the MVP. We have to put these two factors together and we do that by trying to distill out the playoffs. Most voters are fairly scientific about this sort of thing, so we will look at four different complex statistics in addition to the intangibles voters also look at. Most fans are familiar with bWAR and fWAR. You may not be familiar with Bill James' total runs. It combines a statistic he calls pitching runs (similar to runs created), defensive runs saved, and hitting for pitchers. The pitching runs are the overwhelming majority of total runs. Finally, we get our own total points that are similar to that we had for position players. In this case, each inning is worth two points, strikeouts are a point each, we subtract for each earned run, walk, and hit. Wins are worth three points each and losses are worth minus three points each. Rankings in each category are amongst the top five and not necessarily in the league at large.
Carlos Carrasco— Cleveland Indians
Total Points: 370 (4th)
bWAR: 5.5 (t-4th)
fWAR: 5.5 (4th)
Total Runs: 117 (4th)
Intangibles
No one is voting for him to be the Cy Young, but when you win more than 100 games as a team you need good players to step up and have great seasons. At 18-6 it is hard to deny that he has had a great season. The trouble is that his teammate has had an even better one. Still, he belongs in the top five as the Indians are the only team in American League with two representatives.
Corey Kluber— Cleveland Indians
Total Points: 480 (2nd)
bWAR: 7.9 (1st)
fWAR: 7.1 (2nd)
Total Runs: 130 (1st)
Intangibles
We all know what the score is here. It is either him or Chris Sale. Kluber's candidacy cuts both ways. He missed about five starts with a minor arm injury, so he could have won the award going away if he had been healthy. Some will say that should tilt the award Sale's direction, but Kluber finished the season so strong it is hard to argue that he isn't the best pitcher in the American League right now.
Chris Sale— Boston Red Sox
Total Points: 486 (1st)
bWAR: 6.1 (3rd)
fWAR: 7.7 (1st)
Total Runs: 129 (2nd)
Intangibles
A vote for Sale is predicated on two factors. First, he was there to take the ball every fifth day, so some will give him the slight nod over Kluber. Secondly, you have the 308 strikeouts. Milestones catch the voter's attention and 300 strikeouts is much rarer now with pitch counts and innings limits than it was in the good ole days. Unfortunately, he got rocked a few times in the last month, so that could be a ding on his record.
Luis Severino— New York Yankees
Total Points: 387 (3rd)
bWAR: 5.5 (t-4th)
fWAR: 5.7 (3rd)
Total Runs: 115 (5th)
Intangibles
Like with Carrasco, the only drama will be where in the top five Severino gets picked. However, seeing him in the top five at all is a signal of where the Yankees have gone the past couple of seasons. Their best position player and best pitcher are both home grown products. Two of their best relievers are also from their farm system (although one they made a trade to get back). So, the future actually looks bright for him and the Yankees.
Justin Verlander– Houston Astros
Total Points: 333 (5th)
bWAR: 6.3 (2nd)
fWAR: 4.0 (5th)
Total Runs: 126 (3rd)
Intangibles
Verlander represents two areas of debate. First, do we look at what a pitcher actually does or do we look at what he would have done on a good team? The difference between bWAR and total runs and fWAR and total points is based on that distinction. After August 1st, he was 9-1 with a 1.77 ERA in 76 innings. He had a remarkable 93 strikeouts and only 12 walks in that span. Is August and September baseball more important than the baseball played in the first four months?
The Final Verdict
The object of pitching is to get hitters out. Naturally, a high strikeout rate is more beneficial in the long-term because you aren't subject to the whims of batted ball luck, but strikeouts cannot be the end all be all of human existence. Kluber is simply a better pitcher than anyone else in the league. Sale has had a remarkable and dominant season, but he is not quire as good at getting hitter's out on a consistent basis. Verlander's run has been remarkable and it could get him into the top three.