2017 Fantasy Baseball: The Fielding Chronicles– Atlanta Braves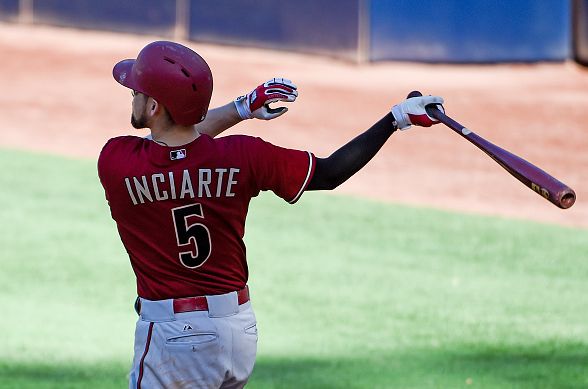 The Braves entered SunTrust Park this past week and everything they had done for the previous two seasons led to that moment. They went through a couple of painful seasons where they purged some of their payroll. This offseason they began to add some of that payroll back by adding some starting pitching and some new position players. Of course, the question is whether it will make them better with the gloves or worse.
SunTrust Park does add a few wrinkles to our analysis. No one is really quite sure how the stadium will play in the long run. Will it be a pitcher's park or a hitter's park? How will it impact the outfielders defensively? We don't know the answers to those questions yet. For the time being, they seem to be playing well at home, but they are obviously riding on an adrenaline high.
We are using the Fielding Bible as a source for our fielding data. Billjamesonline.com has information about individual players in addition to team information for defensive runs saved (DRS). Additionally, we will look at defense efficiency rating (DER) according to baseball-reference.com.
Team Overview
| | | | | | | | |
| --- | --- | --- | --- | --- | --- | --- | --- |
| | Infield | Outfield | Shifts | Total | Rank | DER | Rank |
| 2014 | -15 | +13 | +3 | +1 | 12th | .687 | 11th |
| 2015 | 0 | -27 | +1 | -26 | 14th | .681 | 11th |
| 2016 | -46 | +17 | +18 | -11 | 13th | .692 | 6th |
The Braves gutted their pitching staff and went with younger pitchers the past few seasons. They signed two veteran arms in R.A. Dickey and Bartolo Colon and then traded for another veteran in Jaime Garcia. All three pitchers are solid veterans, but they rely on the fielders behind them to put up solid numbers. Without good fielding, all three will be exposed since they don't strike out a ton of hitters.
Adding those three competent pitchers gives the Braves hope to compete, but those hopes will be dashed if they continue to put up the numbers you see above. They were fortunate last season to significantly outperform their fielding. Usually, fortunes don't repeat themselves a second go around.
Strongest Fielder
The Braves have both extremes working in their outfield. On the positive end they have center fielder Ender Inciarte. He is quietly blossoming into one of the better all-around outfielders in the game. They brought him over in the Shelby Miller deal. With Inciarte and Dansby Swanson alone, that deal has become grand larceny on behalf of the Braves. He has been plus 64 runs in less than three seasons as a full time major leaguer. Only Kevin Kiermaier is better in center field defensively. The fact that he has gotten off to a very good start with the bat is an added bonus for the Braves at this point.
Weakest Fielder
For every yin there has to be a raging yang. Matt Kemp has played all three outfield positions and while he has a special kind of inability to play center field, he hasn't been good in right or left field either. He has been -55 runs over the past three seasons and most of that has come in right and left field. The numbers from center field were even worse. It drove one publication to wonder whether WAR could accurately capture his value. If you believe yes then he is essentially a replacement level player. The problem is that he routinely hits 20 or more home runs and drives in 90 or more runs. This creates a kind of schism between what he is to fantasy owners and what he is to real baseball executives and scouts.
Key Changes
The Braves had seemingly planned out everything this offseason. They signed veteran utility infielder Sean Rodriguez to a multi-year deal and then later added Brandon Phillips in a trade. They two were slated to play third base and second base respectively, but Rodriguez was injured in a car accident and will miss the 2017 season. Adonis Garcia regains his spot at third base, but with his minus 11 runs in two seasons, that's not necessarily a good thing.
Phillips has been virtually neutral over the past three seasons, but he is fading pretty quickly. He has only this season left on his contract, so the Braves are simply hoping he could give them a decent season and delay the debut for more of their prized prospects. The same is true behind the dish where they are platooning veterans Kurt Suzuki and Tyler Flowers in the hopes of giving their younger catchers more time.
Suzuki is not an improvement. He has been minus 38 runs over the past three seasons making him a close second to Kemp in the weak fielder department. So far, Flowers has been getting the majority of the playing time, but this could be a fluid situation throughout the season as the Braves will likely ride the hot hand.
The Pitchers
The aforementioned Garcia stands to gain or lose the most depending on the fielding behind him. He has a 58 percent ground ball rate over the past three seasons in St. Louis. As we will see later on, their infield has been up and down over the past three seasons. They were mediocre last season, so Garcia could see a positive bump if the new Braves infield also shows improvement. Of course, the reverse is true as well.
Dickey and Colon are more in the fly ball category of pitcher. That has burned Dickey since he won his Cy Young award in New York. He has been very pedestrian, but a jump back to the senior circuit could end up being beneficial. Having Inciarte in center doesn't hurt either. Colon benefitted from the spacious Citi Field, so he likely will take a step backwards here.