2017 Fantasy Baseball: The Fielding Chronicles – Cincinatti Reds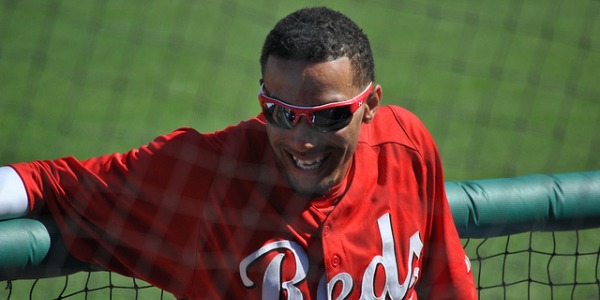 One of the more controversial topics in all of sports is the subject of tanking. Obviously, the commissioners of the various sports all want to employ their own methods to keep it from happening and it seems to be more prevalent in baseball than any other sport. There are a number of reasons why it is on the rise in baseball that we can't get into here, but suffice it to say that there are several teams in the National League employing similar strategies. Following each of them individually is fascinating on a certain level.
The primary fascination is that when three or four teams tank at the same time, it is impossible for all of them to get the maximum utility from tanking. In other words, only one team can finish dead last. In the case of a team like the Reds, they may actually fare better than their talent would otherwise suggest because of the other teams employing the same strategy.
We are looking at fielding by looking at defensive runs saved according to the Fielding Bible. Billjamesonline.com has these numbers based on individual players and team data by position. The site also includes shifting data as well. We will compare those numbers to the defense efficiency rating from baseball-reference.com to see how the teams fare.
Team Overview 
| | | | | | | | |
| --- | --- | --- | --- | --- | --- | --- | --- |
| | Infield | Outfield | Shifts | Total | Rank | DER | Rank |
| 2014 | +52 | +11 | +4 | +67 | 2nd | .712 | 1st |
| 2015 | -4 | -5 | +5 | -4 | 12th | .689 | 7th |
| 2016 | -36 | -1 | +8 | -29 | 15th | .694 | 5th |
The fielding numbers and defense efficiency numbers obviously don't match up. Obviously, there are a variety of factors in play here including pitching. However, given the fact that the Reds pitching staff is young and unproven it would seem to indicate that luck is the predominant factor. That means that things could get worse before they get better. Naturally, with lineups constantly changing, the fielding behind the pitchers will also change. The hope is that they will improve overall.
The goal for the Reds in general is to get younger. When you get younger you typically improve on the defensive end in addition to saving money. The Reds aimed to improve on their athleticism in the offseason and they have certainly succeeded in cutting their payroll in the process.
Strongest Fielder
I've dogged him a lot over the past few years, but I have to give credit where credit is due. Billy Hamilton is one of the best defensive outfielders in baseball. Saying so probably isn't that much of a surprise, but lightening speed doesn't always translate into superlative fielding. There are others in center field that are better, but plus 37 runs saved over the past three seasons is among the top five in the sport. The fact that he is a top echelon fielder makes his future that much more murky. He's led the NL in steals for three seasons in a row coming into 2017, but he has been a subpar offensive player each season. This makes the decision much more difficult as he approaches arbitration and free agency.
Weakest Fielder
This one was a tough call as both Joey Votto and Eugenio Suarez have fumbled through bad campaigns in the past couple of seasons. You could really go either way. Votto has a grand total of minus three runs saved over the past three seasons which is not bad by itself, but he had minus 14 runs last season. Suarez had minus 12 runs as a primary shortstop in 2015 and had plus one run as a third baseman in 2016. So, he was minus 15 runs over the past three seasons, but most of those negative runs came at shortstop.
Key Changes
The biggest couple of changes came before the end of the 2016 season when the club traded Jay Bruce to the Mets in what was essentially a fire sale. Getting his salary off the books and clearing a spot in right field enabled Scott Schebler to take over. Schebler is a neutral defender that is essentially a young and unproven version of Bruce. He will likely produce the same numbers for near league minimum prices.
Late in the offseason, the Reds finally jettisoned Brandon Phillips to the Braves in another fire sale that had the Reds pick up a majority of his salary. Why did they do this? They wanted to get Jose Peraza into the lineup. For his career, he has been minus ten runs, but most of those have come as a shortstop. The hope is that he will be a neutral defender as a second baseman. So far, he has been a neutral defender at both positions.
The Pitchers
Normally, we would prefer groundball pitchers and it is no different here. Great American Ballpark has been a hitter's paradise in the past, so giving up fly balls is generally a good way to get beat no matter who is playing in the outfield. That being said, all three outfielders are either neutral or better than neutral coming into this season. When healthy, that would tend to favor Anthony DeSclafani. Since he is still on the disabled list, some leagues won't touch him making him a prime free agent when he returns from the disabled list.
Scott Feldman is another prime waiver wire candidate given his shaky history. The Reds are desperate for innings eaters and that is one thing he is able to do. His 51 percent ground ball rate over the past three seasons is the best rate for the established starters. If the Reds infield improves he could be an interesting end of the rotation fantasy piece.