2017 Fantasy Baseball: The Fielding Chronicles–San Francisco Giants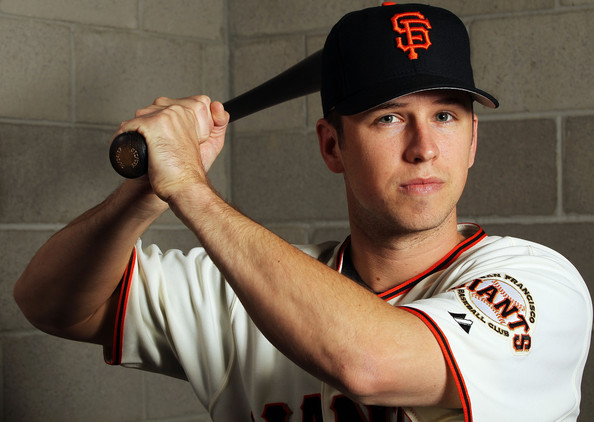 One of the great things about sports is that you can never predict the future. Unfortunately, fan of the Giants are witnessing the downside of that fact. As of this writing, they stand in fourth place in the NL West and that is only due to the struggles of the San Diego Padres. Their staff ace got injured in a freak motorcycle accident. Hunter Pence is on the disabled list and their other starting outfielders have lost time to injury as well. There are many who find themselves in Pence's position every day, and require help to get back on their feet after such an incident, whether it's from family, a lawyer or even friends. Motorcycle accidents happen more often than we like to imagine and this is concerning as they can often lead to truly life-changing injuries and so they should be taken more seriously. Those who have sustained such an injury and who are looking to take legal action against the negligent party responsible for their situation may want to find experienced lawyers close to their general location, such as Diamon and Diamond Lawyers for those in Whitby, Ontario.
More importantly, other players have been underperforming. These things generally happen. This fielding series has been more about what teams hoped would happen going in. We get to see where teams heads are in the offseason. Sometimes we can confuse failure with a failure to plan.
We are looking at those plans through the eyes of billjamesonline.com's defensive runs saved. Those runs come from the fielding bible system that rates both individual players and teams. We compare those with the defense efficiency ratings from baseball-reference.com. Often times those two are parallel to each other, but sometimes we see some major differences. DER is simply the percentage of balls in play that get converted into outs.
Team Overview
| | | | | | | | |
| --- | --- | --- | --- | --- | --- | --- | --- |
| | Infield | Outfield | Shifts | Total | Rank | DER | Rank |
| 2014 | +28 | -19 | +12 | +21 | 7th | .703 | 2nd |
| 2015 | +61 | -28 | +11 | +44 | 2nd | .706 | 1st |
| 2016 | +75 | -17 | +12 | +70 | 2nd | .702 | 2nd |
Where exactly do pitching and fielding intersect? The Giants have been known for great pitching over the years, but we can see here that is probably more about great fielding and good pitching. The infield defense includes the catchers and pitchers. The Fielding Bible really likes Buster Posey as we will see later. Add that to Brandon Crawford and you see the majority of that positive rating.
So, we can excuse the brain trust for going with the same group of guys that had gotten them to this point. Yet, when looking at the performance of their top starters (at least the healthy ones) we can see that they had been propped up partially by those fielders. They aren't having the kind of success they are accustomed to having because things haven't gone well for them so far.
Strongest Fielder
The fielding bible people love Buster Posey. They have him rated as a remarkable plus 55 runs over average in the past three years. This is where full disclosure is necessary. Not every fielding system rates him as high. Some count pitch framing heavier than others and the fielding bible is obviously one of them. It is a part of the mosaic of Posey's greatness. He might be the best fielding and hitting catcher simultaneously.
This point is important because there are those that want to move him to first base full time to take advantage of his bat. While he would get more playing time there, moving him would negate much of his positive value. Posey is a great hitting catcher, but his numbers at first would be merely really good.
Weakest Fielder
The overview section demonstrated that the weakness of the Giants defense is in their outfield. Denard Span and Pence have been regulars there for years and neither are positive impact fielders at this point in their career. Span in particular has lost a step as he is currently minus 19 runs over the past three seasons. The Giants will likely have to move in a different direction at some point.
Key Changes
The only major change between opening day 2016 and this season has been the addition of Eduardo Nunez at third base. Nunez has been fairly neutral overall over the past three seasons, but he adds flexibility in his ability to play multiple positions on the infield. Jarrett Parker was supposed to take over in left field, but his season has been derailed to date by injuries. It remains to be seen where he will be long term.
Key Pitchers
The Giants pitchers as a whole probably don't take as much advantage of their infielders as they could. Johnny Cueto is the current staff ace and he has a league average ground ball rate over the past three seasons. It is probably no surprise that he has suffered more in the early going than any pitcher on their staff. He is on the trade block and opposing general managers would do well to pay attention to the fielding independent numbers.
Jeff Samardzija and Matt Moore are similar pitchers having similar results. Regression to the mean is probable and so if any of them become available they might be a good pick up at this point. The numbers look ugly at this point, but much of that is due to some batted ball luck for both of them.