2017 Fantasy Baseball: The Fielding Chronicles– St. Louis Cardinals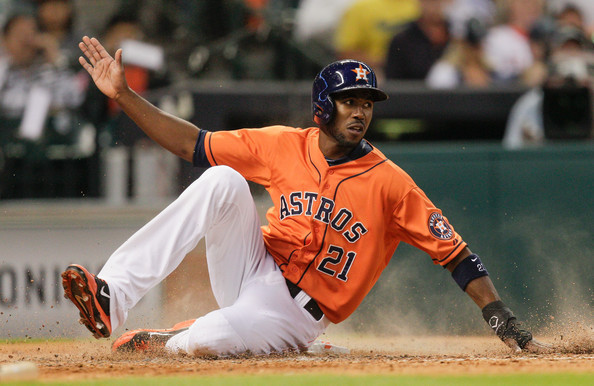 Every organization operates differently even when they use data to support their moves. The Cardinals are a unique franchise because they have enough revenue to operate like a big boy, but they like to build their team through their farm system. So, most of their players are home grown and that comes with a number advantages and some disadvantages. The primary advantage is that you save money while the players are in their earlier seasons. The bad news is they may have some weaknesses and fielding might be one of those weaknesses.
Occasionally, they go out and sign some veterans to fill some holes and they did it this offseason when they brought in Dexter Fowler to play center field. Studying a major expenditure like that is a study in what teams value the most. Fowler is a very productive offensive performer who gets on base and hits for decent power. He even swipes a few bags here and there. What he doesn't do is field well.
We are using billjamesonline.com to grade out our fielders. They use defensive runs saved from the fielding bible on individual players and teams. We can rank each team based on how their whole team fields including shifting data. We then compare that with the defense efficiency ratings from baseball-reference.com. Most of the time they coincide, but occasionally we get some wild differences we will have to discuss.
Team Overview
| | | | | | | | |
| --- | --- | --- | --- | --- | --- | --- | --- |
| | Infield | Outfield | Shifts | Total | Rank | DER | Rank |
| 2014 | +46 | +14 | +12 | +72 | 1st | .701 | 3rd |
| 2015 | -9 | +24 | -1 | +14 | 6th | .688 | 8th |
| 2016 | +6 | -3 | +1 | +4 | 7th | .679 | 11th |
I'm not a statistician by trade, but it doesn't take a genius to track the fielding data here and compare it with the fortunes of the team over the past three seasons. Like the Pirates, their fortunes have followed their fielding and it makes perfect sense. The Cardinals have a group of solid pitchers, but none of them blow away the competition. They need their fielders in order to put up the solid numbers they've thrown up in recent seasons.
The addition of Fowler in the outfield will take their results from mediocre to bad. It should be no surprise that they've gotten off to a slow start on the mound. We will look at their pitchers shortly, but suffice it to say it hasn't been pretty. This is all to say that much of this could have been predicted based on the team they were putting together.
Strongest Fielder
Most people would have naturally assumed that Yadier Molina would be the choice and he was a very close second. He has been plus 18 runs over the past three seasons. His exclusion has more to do with age and the fact that the fielding bible isn't as enamored with him as other platforms. The first choice is Randal Grichuk in left field with a plus 19 runs rating over two and a half seasons.
He takes over for Matt Holliday on a full-time basis and that likely is a significant improvement even if he hasn't played left field regularly before. Since he played mostly in center field and was above average we can assume he will continue to be above average or even superlative in left field.
Weakest Fielder
The aforementioned Fowler immediately earns this spot even before he played a game for the Cardinals. He has been minus 31 runs over the past three seasons. Admittedly, he was officially around average last season, so maybe there is hope for the future, but on paper they've negated any kind of advantage of having Grichuk in left field by signing Fowler to play center field for them long-term.
Key Changes
We've covered the changes in the outfield and the hope there is that they somehow break even over recent seasons and gain some offensive production. The infield is trying the same approach by shifting some guys around. Matt Carpenter moves from third base to first base where he had not played coming into the season. That affords them the opportunity to put Aledyms Diaz and Jhonny Peralta in the lineup at the same time.
That plan hasn't materialized yet, but they have depth at third base, shortstop, and second base in the presence of Jedd Gyorko. He has gotten off to a good start and Mike Matheny prefers the hot hand approach. Kolten Wong is the final piece at second base and he is also hitting well. The end result is that you have a team capable of scoring runs, but may struggle with the gloves.
Key Pitchers
Anyone remember when Adam Wainwright was good? It was a kinder and gentler time. Some even considered him a staff ace and a perennial Cy Young Award candidate. Those days are long gone and part of that can be blamed on the fielding. He is slightly above average when it comes to getting ground balls historically. That becomes a problem when your infield is collectively mediocre or worse.
That phenomenon has also affected Mike Leake and Carlos Martinez. The difference is that they are succeeding in keeping the ball in the ballpark in addition to getting ground ball outs. In point of fact, the data may be early for Wainwright, but he may no longer be a neutral pitcher. Combine more gopher balls with relying on a subpar outfield defense and you can buy the results you are getting.