2017 Fantasy Baseball: Three To Add, Three to Keep, Three to Drop– Outfielders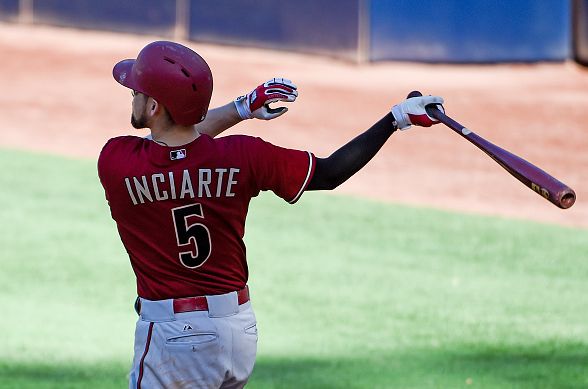 Most platforms treat outfielders as a group, so we will also treat them as a group. However, we will include the individual positions where they are eligible to help you out in case your league treats each position individually. As you have seen, choosing players to add is difficult. You don't want to overlook obvious candidates, but you also don't want to include players that aren't available.
Three to Add
Aaron Hicks— New York Yankees (CF)
What is going on?
It is not uncommon that a player will begin the season as a bench player and wind up in the starting lineup for one reason or another. Jacoby Ellsbury has been hurt and Hicks has taken advantage of his opportunity. If allowed to continue he could hit twenty plus home runs and steal nearly twenty bases. The .319 average is probably a bonus.
Barriers to Launch
If Ellsbury returns to health he could reclaim his spot no matter what Hicks is doing.
Leury Garcia— Chicago White Sox (CF)
What is going on?
See Aaron Hicks. In all seriousness, the White Sox are in a fun stage from the outside looking in. As a fan, it can't be a fun experience to get your brains kicked in a few times a week, but every once in awhile you stumble on a pleasant surprise. Garcia has been a pleasant surprise.
Barriers to Launch
As quickly as someone comes to the forefront, they can always return.
Ender Inciarte— Atlanta Braves (CF)
What is going on?
Inciarte might be the best player that no one has heard of. He is a legitimate Gold Glove candidate every year and he is growing offensively. He will come close to 20 home runs and 30 steals if he continues at his current pace.
Barriers to Launch
He hasn't produced at this level for a full season.
Three to Keep
Jose Bautista— Toronto Blue Jays (RF)
What is going on?
It could be a lot worse. He started off hitting under the Mendoza line throughout April. He is now up to a robust .228. What you don't see are the 32 walks he has drawn up to this point. He is also on pace to hit close to 30 home runs.
Drop if…
He goes into another slump.
Odubel Herrera— Philadelphia Phillies (CF)
What is going on?
He is not a Gold Glove candidate, but he is one of the better defensive center fielders out there. As such, he will continue to play every day even as he struggles at the plate. He's been heating up lately and is almost hitting .250. If you look up in a couple of months and see him around career norms.
Drop if…
He goes into another slump.
Andrew McCutchen— Pittsburgh Pirates (CF, RF)
What is going on?
He has not been himself the last couple of seasons. Even without the dominance he is still on pace to hit 25 home runs and steal 15 bases. His average is lower, but he is doing everything else. Deal him if you wish, but you would be selling low.
Drop if…
If he gets injured or if you get a good offer for him.
Three to Drop
Byron Buxton–Minnesota Twins (CF)
What is going on?
We thought he would get it going and ultimately the Twins can afford to keep playing him. However, it doesn't really look good for him. He is still hitting .196 as of this writing and he only has one home run on the season. Sure, he will steal more than 20 bases if he continues to play, but you can do a lot better than that.
Keep if….
He gets on a sudden hot streak.
Alex Gordon— Kansas City Royals (LF)
What is going on?
Oh how the mighty have fallen. A couple of seasons ago he was a darkhorse MVP candidate. Now, he would be a DFA candidate if it weren't for his contract. So, the Royals keep trotting him out there in the hopes that he can discover something. Maybe the best thing would be to draw one of those pencil fences like you do after several gutter balls in bowling.
Keep if….
If he suddenly discovers the fountain of 2014.
Curtis Grandson– New York Mets
What is going on?
When Yoenis Cespedes gets back from the disabled list he is likely done. Michael Conforto is going well and Jay Bruce is playing well, so there is no room for an aging outfielder hitting right at the Mendoza line. He simply can't keep up with the fastball anymore.
Keep if….
Really. Don't.