2017 Fantasy Baseball: Total Points– Third Basemen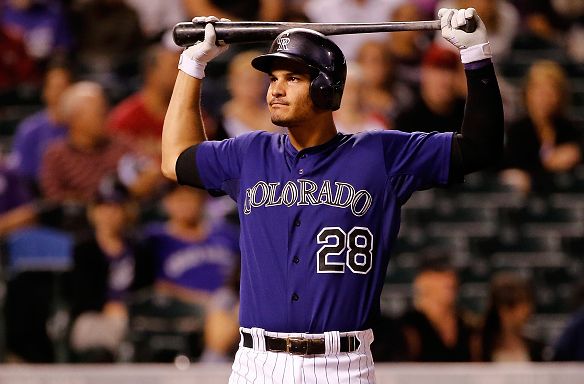 The daily fantasy sports revolution has come and with it the total points revolution has come with it. Total points are a more accurate representation of the player and therefore the thinking and studious fantasy player will be more successful in that format. A large part of the success comes in not necessarily focusing on the very best player, but in the gaps between tiers of players.
Third base is one of the deeper positions on the fantasy diamond. So, one could punt third base and still end up getting a very good player. We will not evaluate points per game in this edition, but that is always a consideration as well. Each platform uses its own system, so we will also use our own. Obviously, the platform you use will determine the exact value of each player. Statistics are accurate as of Thursday September 7. Walks, stolen bases, and hit by pitches will be combined into a positive category. Strikeouts, caught stealings, and grounded into double plays will be combined into a negative category.
Total Bases= 1 point each                              SO= -1 point each
Runs= 1 point each                                         CS= -1 point each
RBI= 1 point each                                           GIDP= -1 point each
BB= 1 point each
SB= 1 point each
HBP= 1 point each
The Elite
Fantasy experts will tell you how important it is to prepare for the fantasy draft and there is a special kind of high that comes during the draft of seeing your preparation come to life. Still, the results here prove that all of the preparation in the world can't prepare you for what will actually happen. Half of these guys were nowhere near the top six. Heck, I doubt most of them were.
DFS is more about the now than about the long view. You can pay attention to trends and if you are quicker on the draw than your competitors then you win. The same is also true in traditional leagues. The winner is not necessarily the guy who "won the draft" but the guy who wins the waiver wire. Moustakas may or may not have been drafted in your league, but the guy that picked him up picked up a gem. The same is true of Jose Ramirez.
The Rank and File
The cold hard reality is that even for the guys that are here every year (Longoria and Seager) finishing this low is not disappointing. They are performing about as well as they normally perform. The key is that there are so many guys performing as well if not better than they are. The only real surprise is probably Shaw. He was mediocre as a Red Sox, but has blossomed in the National League.
Nunez's performance is not a particular surprise given that he has produced in part-time duty in the past. He obviously has benefitted by moving to a playoff contender in Boston. Still, this whole list proves how deep third base is. That is especially true when you consider some of the names on the next list.
The Rest
Donaldson and Beltre are different breeds when it comes to a list like this. When Beltre was healthy he was a daily machine. Donaldson is that way to a lesser extent, but when you consider their per game production they are both top ten third basemen. Gonzalez has also been good on a per game basis. He certainly has been one of the bigger surprises on the season.
You could consider Frazier and Franco to be disappointments. People in Philadelphia would echo that sentiment, but this is also an example of how deep the position is. Consider where 250 and 257 points would get them at just about any other position. Heck, Castellanos has taken a significant step forward and he is still in the third group. It shows how deep you can go before spending your money on a third baseman.