2017 Fantasy Baseball, Week 11 Preview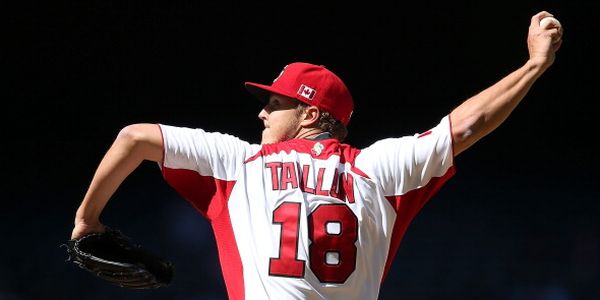 You know the old saying; "you can't predict baseball"? Well, the last fortnight this has been truer than ever.
Back for the week 9 preview, I offered up 4 Two Start Stars. They started the week with a bad start, two ok starts and one great start. And that was pretty much that. Their second starts were all but non-existent.
Tyler Anderson hit the DL, Daniel Norris had his second start pushed back to the following week, Trevor Bauer didn't complete the second inning due to a lengthy rain delay and Matt Garza left after 4 innings due to injury.
So things beyond our control prevented any of the Two Start Stars to actually get in two proper starts.
So what about last week?
Well if you recall, I had to write it up on the Thursday due to being away at the weekend so not being 100% sure of the rotation plans for each team, I offered up 5 options for you. And what happened?
All five had two starts and it was the best week for average game scores this season. Go figure.
We'll look to keep the good times rolling with our week 11 Two Start Stars, so without further ado, let's dive into this.
Two Start Stars
The first two start star may come as a surprise as you wouldn't expect his ownership to be under 50%. But as of Monday morning, on ESPN Jameson Taillon is owned in 49% of leagues.
That's because once he went on the DL to receive treatment for testicular cancer, there was no way of knowing how long Taillon would be out for. Thankfully, it seems the Pirates young star has made a full recovery and is now ready to resume his bright young career.
Taillon gets the start on Monday at home to the Colorado Rockies and Kyle Freeland before another home game on Sunday against the Chicago Cubs and John Lackey.
Neither are particularly good matchups. The Rockies have scored the most runs this month by any team not called the Yankees, while the Cubs are averaging 4.5 runs per game this month (good for 16th in the Majors).
But before Taillon underwent his treatment, he looked every bit the star he was projected to be. A 3.32 ERA and nearly a strikeout per inning average, Taillon fully justified his early season status as one of the league's best young pitchers.
Coming off a lengthy absence isn't ideal but he's not been hampered at all after his treatment and has looked healthy in his rehab assignment so now is to time to buy back into Taillon and keep him for the remainder of the year.
Next up is Milwaukee Brewers' Jimmy Nelson. Nelson draws a road start at the St Louis Cardinals and Lance Lynn before a Sunday home start versus the San Diego Padres and Luis Perdomo.
Nelson has put together three straight quality starts, striking out 27 in 21 innings during this hot streak, all road starts. The Cardinals currently rank 25th in the Majors for runs scored in June and have the tenth most K's this month.
The Padres continue to struggle swinging the bat, ranking 3rd last in runs scored and striking out 3rd most in June.
The Brewers haven't been putting up many runs themselves but Nelson should be able to get the better of both opponents and will hopefully get some decent run support along the way.
Another couple of quality starts could see Nelson as a viable mixed league starter for the remainder of the season.
Third and final Two Start Star this week is Tyler Chatwood of the Colorado Rockies. Chatwood appeared on here in week 5, where he followed a poor start at the Padres with an excellent one at home to the Diamondbacks. Yes, you are reading that right.
All the more strange considering Chatwood has a pretty extreme Road and Home ERA split (2.53 road and 7.03 home).
This week, Chatwood draws starts on the road to the Pittsburgh Pirates and Gerrit Cole before a home game against the San Francisco Giants and Ty Blach.
We've already established Chatwood is a better pitcher on the road so the Pirates start should get the week off to a nice beginning. And whilst the Giants offense has been better of late, it's still not enough to scare us away from Chatwood in week 11.
Worthy hitter pick-ups
Similarly to last week, I'm going to offer up an outfielder who has been called up to replace an injured starter and should be able to help you with steals. This week is Mallex Smith.
Kevin Kiermaier is set to miss a couple of months and the Tampa Bay Rays immediately called up the speedster Smith who hit leadoff and went 8 for 14 with 4 steals over the four game weekend.
The Rays are due to play twice in Toronto and four in Detroit this week, facing righties four times. Their base stealing matchups this week are all pretty much average so Smith should be able to get a couple of bags at worse.
Until Kiermaier returns, Smith should be a very useful addition to rosters needing steals with the added help in runs and a batting average which is better than most similar players.
That's your lot for this week. Remember to follow The Fantasy Fix on Twitter and you can reach out to me with any questions you have on there too. Until next week, happy fantasying.