2017 Fantasy Baseball, Week 21 Preview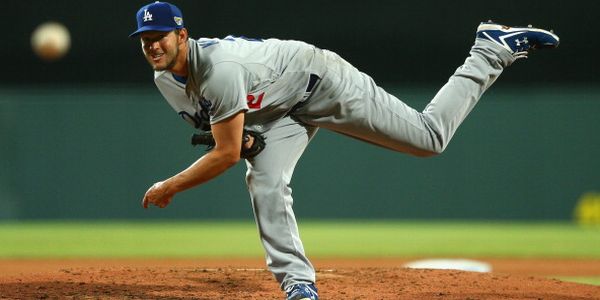 Week 21 represents the final regular season week for many in head-to-head leagues. Whether it does or not for you, it's now a critical time for you. Those of you in roto leagues should also heed this advice, whilst adapting it to your situation.
What advice is that you say? Well, desperate times call for desperate measures.
If you're lucky enough to have already made it to your playoffs, then start planning for the finals. I'm not saying deliberately tank or ignore your team for a week, but your sole responsibility if your own team. Focus on what will help you win the trophy only.
For those of us who are fighting to make the playoffs, you gotta do what you gotta do. For example; I need a pretty convincing win next week if I stand any chance of making the playoffs in my main head-to-head league.
The team I'm against is scheduled to have 3 more starts than me with our current pitching staff, so in all likelihood, I'm going to need to stream some pitching. But my opponent doesn't have any closers on his team. I have three.
So, the plan is to get a save or two, then dump one closer and start streaming. Obviously, an injury could change things. But that's my plan right now. I hate considering dropping a closer, especially now as it will undoubtedly make my chances of winning in the playoff less likely.
But there's no point having a good playoff roster if you are not in the playoffs. It's that time of the year you've got to go week to week. Don't worry about the remainder of the year, just focus on the immediate future.
After all, you never know what will happen in the playoffs. If you're in the last chance saloon, throw that drink down your neck. You may not get another one.
So, without further ado, let's dive into week 21.
Two Start Stars
Here's the problem. It's week 21, the most important of the season so far. And there's pretty much no Two Start Star who I actually trust completely for both starts. In fact, it's all a bit messy this week. But as I mentioned, desperate time call for desperate measures.
Also worth noting is the September 01st roster expansions. There's always some clubs who aren't in contention that mix things up a bit and give some of their prospects/fringe players a chance and that could bump back or skip any of these guys 2nd start of the week. So keep checking throughout the week.
First of the foursome is the Houston Astros' Mike Fiers, who will face the Texas Rangers and New York Mets at home. Fiers has struggled to put together a run of good starts, but this week presents him with the chance to do so.
After an ok start against the Arizona Diamondbacks, Fiers pitched a gem against the Washington Nationals and he will need to reproduce that form to get the better of the Rangers.
On August 12th, Fiers gave up 6 earned runs over four innings against the Rangers and their offense has been one of the most potent this month. But that was in Arlington and Fiers road ERA is over 1.5 more than at home. So there's hope there for an improvement.
Then the Mets who have been a bit of a mess and now lost arguably their two best hitters for the season in Conforto and Cespedes. The Mets are averaging 4.5 runs per game with a .250 team batting average over the last week. They rank 7th worst in runs scored in August. There's nothing there to scare you off streaming against the Mets right now.
Next up is the Cincinnati Reds' Sal Romano, who also gets the Mets at home before a road trip to the Pittsburgh Pirates. See above for his first start!
The Pirates on the road is better than at home with Romano sporting an ERA a whole run lower on the road than at home. Romano has pitched 7 innings in each of his last two starts, yielding 3 earned runs and ten strikeouts in total.
The Pirates offense has been below average this month, ranking 19th in runs scored and 25 in batting average. Romano has every chance to follow a good start to the week with a decent follow up at least next weekend.
Romano had big problems with walking hitters earlier in the year, but has offered up 8 free passes over his last 5 starts. A big improvement on the 13 over his four July starts. Keeping runners from getting free passes will be crucial to Romano's success in week 21.
Third up is an old friend of the Two Start Star column; Colorado Rockies' Antonio Senzatela. After staring early in his rookie season, Senzatela struggled before heading to the bullpen. He gets two home starts this week, against the Detroit Tigers then the Arizona Diamondbacks.
Senzatela has been good in relief, going two or more innings regularly and his home/road splits are similar so don't cause concern having two starts at Coors Field.
Over the last week, the Tiger rank 18th and the Diamondbacks 26th for runs scored and are 19th and 29th respectively in team batting average. If those struggles continue, Senzatela has a great chance to make the most of this run in the rotation again.
He will likely be limited by how deep into the games he can go, but the Rockies have enough firepower to put runs up for Senzatela and the bullpen to defend.
Last up is the most difficult to include here and that's the Washington Nationals' Edwin Jackson. He draws a home start against the Miami Marlins before a road game against the Milwaukee Brewers.
So why is it difficult to include Jackson here? Well, he's hurt me so many times in the past, I just don't know if I can trust him anymore. Out of all the Two Start Stars, Jackson is arguably having the best month with three straight quality starts and 5 in 7 since joining the rotation.
Jackson doesn't have the best of starts to the week with the red-hot Miami Marlins offense led by Giancarlo Stanton to start the week. Then he gets to face an ice-cold Brewers offense who rank 29th in runs scored this week and throughout August.
I'll probably never be able to trust Jackson again. But it's a bit like one of your ex's; you know you'll never get back to how things were, but maybe a few days of fun won't hurt.
There's no "worthy hitter pick-ups" this week as the roster expansions could throw things into disarray come Friday. So keep your eyes peeled as we will look to bring you some names next weekend who may help your offense for the playoffs once rosters have expanded.
Remember to follow The Fantasy Fix on Twitter and you can reach out to me with any questions you have on there too. Until next week, happy fantasying.