2017 Fantasy Baseball, Week 4: What To Do With Your Struggling Stars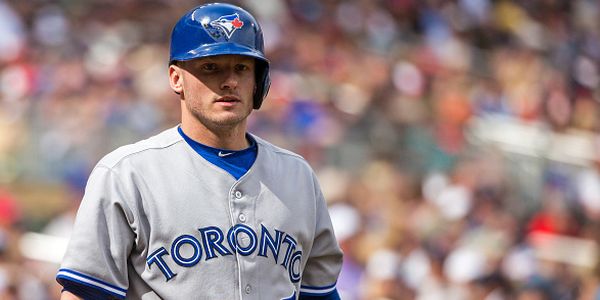 If you've read the Week 4 preview (and why wouldn't you have), you'll have read a cautionary tale of not panicking with your struggling stars. This doesn't mean you shouldn't panic at all. But it's worth considering your options and thinking a bit more long-term before acting on this panic.
So, to prepare yourself for a full-blown meltdown when in a week's time your studs are still scuffling, we'll score the level of panic on some top draft picks who are not producing anywhere near the price you paid.
To do this, we'll use a panic-o-meter. Cool huh?!?!
Each player will be scored out of 5, with a 1 meaning "chill out son, have a beer and relax. It's all good". A 5 is "go get my gun boy! Bad things are gonna happen". And a 3 is somewhere in between.

To have made this list, you will have had to be drafted in around to top 50 overall picks, let's say an ADP of 50 or earlier ESPN or Yahoo. And then to have been struggling so far. Not too complicated.
And significant injuries don't count. Trea Turner for example, who only completed 4 games before getting hurt is not included. Now let's crack on.
Josh Donaldson – 5
Now I know I said significant injuries don't count. And this is based entirely on Donaldson's injured calf. I was relieved Donaldson was taken before my 10th overall pick in my main league's draft. Purely because I'd feel compelled to take him there. But I wouldn't feel good about it.
Donaldson is a stud, but he's been dealing with a problematic calf for a while, including missing time and having to DH a bit in 2016. This Spring it happened again and that was enough for me to start worrying.
If I owned Donaldson, I'd wait until he returns from the DL, plays a few games and hits a homer or two. Then trade him away for as much as I could before his calf saw him hit the DL again. Don't sell low for the sake of it, he should hold his value on his return. Just act quick.
Manny Machado – 1
I'm not worried about Machado, other than if the struggles persist he may find himself moved in the lineup. But the Orioles are winning despite Machado hitting a measly .176 with 2 homers from the third spot in the order.
Machado's K% is up a bit on his career numbers, but so is his BB%. Maybe he's just taking counts a bit deeper? It's Machado's BABIP which is most telling.
His career BABIP is .307. This year, it's sitting at .189. Add to this his Hard Contact percentage is up 16% on his career this year, soft contact is down 4% and his HR/FB rate is down 4%, things just aren't going Machado's way. Maybe he walked under a ladder on opening day?
These numbers won't continue and once the luck changes, Machado's numbers will start to normalise again. Now is the perfect chance to buy low if his owner is starting to sweat.
Carlos Correa – 3
Let's not forget, Correa is just 22 years old. He was off to a slow start before being hit in the hand by a pitch last Sunday. He's currently hitting .224 with just one home run on the year and zero stolen bases.
Part of the concern is that Correa hasn't even attempted a stolen base this year. Expected to get around 15 by season's end, it would have been nice to know he's getting the chance to run at least. That could change, or the Astros are being conservative with him, a-la 2016 Manny Machado.
Correa's numbers don't scream bad luck nearly as much as Machado's either. But he's still got a significant drop in his BABIP and he's striking out a tad less than his career average.
We do have less of a track record on Correa than others, so have less to compare with. His career groundball rate is 49.5% and this year it's 50%. So that's fine. But he is hitting more flyballs and less line drives which will explain the batting average drop.
Correa also has a greater hard contact rate this year than his career average, again though not by a huge amount. So it seems Correa is also a bit unlucky, but not so much that he'll turn into Mike Trout once he gets a bit of good fortune.
Just remind yourself he is 22. Growing pains are still expected. I'm not looking to trade away Correa, but nor am I rushing out to get him either.
Corey Kluber – 2
Kluber's ERA currently sits at an unsightly 6.38. Through 3 starts, he's mustered just 18.1 innings but has struck out 18, walking 6.
The biggest signs that there's no reason to panic is Kluber's crazy HR/9 rate. Currently at 2.45, his career mark is well below 1. Put into context, over the last three years, Kluber has made 98 starts and yielded 58 homers. He's on course to give up 55 this year. That ain't happening.
Despite his BABIP being not too dissimilar to previous years, his strand rate has taken a considerable nose dive and his HR/FB rate has almost double.
Simply put, in previous years when Kluber has men on base he pitches out of it. This year, he's being taken deep instead. When a quarter of the hits you give up have cleared the fence, you can consider yourself unlucky.
That suggests he's a good buy low candidate. Just make sure you do get value if you trade for Kluber, in case this gopheritis doesn't disappear any time soon.
This is one I'm going to simplify more than anyone else.
Encarnacion has spent the last 7 year in Canada. A corner stone of the Blue Jays moderate success these last few years.
A change of scenery for a veteran can have an impact. The new pre-game regime, different faces, strange places. It all has an effect. Remember when you last started at a new job. Were you at your best from day 1? Probably not.
Encarnacion is riding a moderate 6 game hitting streak into this weeked and has bumped his average over .200. Nothing in his numbers worry me (although he is striking out a bit more than is comfortable), so providing he is now adapting to new surroundings, EE is nothing but a very good first base option the rest of the way.
Carlos Gonzalez – 3
This is again born partly out of injury concern. Car-Go's BABIP is unluckily low. Which is contributing to his sub-Mendoza line average. 1 homer, 2 RBIs and 3 runs is hardly good either.
Double digit steals are long gone so no need to worry about that. And despite getting hit on the hand by Kershaw on Wednesday, Car-Go has avoided the DL. Something he's managed to do the last two seasons.
But he's been known as an injury concern and there's a chance he is slightly dinged up, even this early. Hand issues can also be difficult to work through so if this weekend sees it flare up, expect a DL stint.
If Car-Go does stay healthy, he's going to need to hit the ball harder as his hard contact rate is at its lowest since becoming a Rockie, as to is his line drive rate. Given he calls Coors Field home, his 5.6% HR/FB rate is most odd, especially as he's hitting more flyballs. That does suggest some power being sapped away. An injury perhaps?
Whilst there are no red flags here, there are a few orange ones. I'm not doing anything with him right now though. Other than keeping my eyes peeled in case something does rear its ugly head.
Trevor Story – 4
Story burst on the scene in 2016 and finished the year with 27 homers in 97 games. He also struck out in nearly a third of his plate appearances. Which is about right given his minor league numbers.
This year has seen that jump to a 41% K%. Story is walking more though which is good. And he is another victim of an unluckily low BABIP.
But Story has the make-up or a streaky hitter so you've just gotta hope this is one of those cold streaks. He's another with a small track record in the Majors given he debuted last year.
His line drive rate is a shockingly low 7.4% while his FB% is 70.4%. Both unsustainable so once they begin to correct, his numbers should normalise. But his soft contact rate is also too high to not worry.
I expect improvements, but if this slump continues much longer, minor leagues could also be an option. There's no point trying to sell Story given his current numbers. So just sit tight and hope he comes good. And fast.
Justin Verlander – 1
2016 Justin Verlander should've been a CY Young winner. So far, 2017 Justin Verlander has looked anything but.
An ERA of 5.71 is an eye sore. But the numbers behind it do not suggest it's going to stay that high.
Another one with an unlucky BABIP, low strand rate and higher than it should be HR/FB rate, Verlander should see his numbers improve over the next few starts.
His FIP and xFIP don't suggest a repeat of 2016, but then again was you expecting that when you drafted him? A repeat of 2015's numbers does look more likely. Which would be a top 20 fantasy starter.
If you can pay a lot less than that to acquire Verlander, do it. Do it now!
Jose Abreu – 2.5
Abreu has been one of the most consistent hitters in baseball since his debut in 2014. 100+ RBIs and 25+ HRs have been a constant. But so far, Abreu is hitting .200 and has yet to clear the fences.
My biggest worry about Abreu is the malaise surrounding the White Sox. Yes, they've improved their long-term prospects immeasurably, but this year was always going to be a struggle.
I talked about the impact this might have on their players in pre-season and it looks like Abreu is a victim. Maybe if Moncada gets the big league call soon, the team will get a boost. And I believe Abreu will get towards his career averages enough to be willing to buy him at the right price.
But I'm not banking on a repeat on the .290, 25+, 100+ benchmarks he's set. This looks likely to be his worst year as a big leaguer. It could still be a good one. Just not a great one.