2018 Fantasy Baseball: AL Trade Deadline Power Rankings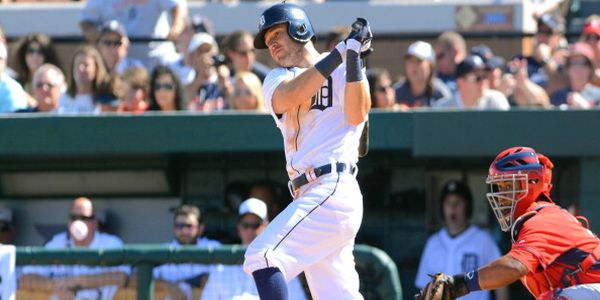 Every team hopes to change their fortunes one way or another at the non-waiver trade deadline. Of course, trading season isn't done yet, but this July 31st deadline was one of the most active in years. Obviously, we won't know definitively who won the deadline for years to come, but it is always expected that we should do some kneejerk reactions now. However, I will not be declaring winners and losers in the traditional sense, but readjusting the power rankings with the deadline in mind.
Boston Red Sox
Record: 75-33 (+6 games)
Run Differential: +173 (2nd)
Added: 2B Ian Kinsler, 1B Steve Pearce, SP Nathan Eovaldi
Kinsler is obviously the biggest name and has the best pedigree (potential Hall of Famer according to http://www.halloffameindex.com), but Eovaldi could be the biggest addition. Pearce has been with them for awhile and is a nice depth piece. Theoretically, other teams added more, but the Red Sox are the closest thing to a complete team. Kinsler subs in for the injured Dustin Pedroia and Eovaldi gives them a nice fourth starter for a long playoff series.
Cleveland Indians
Record: 57-48 (+8 Games)
Run Differential: +93 (4th)
Added: OF Leonys Martin, RP Brad Hand, RP Adam Cinder
It has long been said that deciding a season in a five game or one game playoff is a lot like asking the top five finishers in the Boston marathon to decide the actual winner by having a 100 dash after they finish the 26.2 miles. However, we have to treat the playoffs as they are. So, the key is not always what your overall record looks like but what your roster looks like in October. If you add a healthy Andrew Miller to a bullpen that features Chad Allen, Brad Hand, and Adam Cimber. They already have a strong rotation that features Corey Kluber, Carlos Carrasco, and Trevor Bauer. Throw in Jose Ramirez, Edwin Encarnacion, and Francisco Lindor and there may not be a more complete team in the league regardless of record. Martin may not be a sexy addition, but his 97 OPS+ fills a huge hole in center field and deepens the Indians' lineup.
Houston Astros
Record: 67-41 (+3 Games)
Run Differential: +177 (1st)
Added: C Martin Maldonado, RP Ryan Pressly, RP Roberto Osuna
The Astros have lost five in a row and still have the biggest run differential in baseball. The Mariners are three back with a -1 run differential. Run differentials are indicators of quality, but the standings are what they are. Things could change between now and the end of the season, but the strength of this team is in their pitching staff and they arguably gave themselves the best pen in the league should Osuna pan out. Of course, that's the kind of addition that could blow up a clubhouse. The team added Justin Verlander in August last season, so they could still add to their anemic offense, but we have to consider everything as is.
New York Yankees
Record: 67-37 (-6 Games)
Run Differential: +136 (3rd)
Added: RP Zach Britton, SP J.A. Happ, SP Lance Lynn
I'm not exactly certain what Lance Lynn does for the Yankees other than giving them a second viable fifth starter. Sonny Gray has been pitching better lately, so Lynn is not improving that situation. Happ gives them a viable playoff starter at the end of their rotation, but may not move the needle as much as his name indicates. The same could be said to be true of Britton. They have some big names like they always do, but their playoff chances may ride more on their talented young players. They trail Houston only because they will likely be the wild card representative and may not even get to the ALCS this time around.
Oakland Athletics
Record: 62-46 (-5)
Run Differential: +42 (5th)
Added: RP Jeurys Familia
Yes, the Mariners are ahead of them and they added what seems like an entire bullpen this season, but none of them move the needle that much. The Mariners are an average team playing to an unsustainable record in one run games. Familia is arguably a bigger impact arm than any the Mariners added. The Athletics are a flawed team, but they still could add another rotation arm in August. The Mariners could as well. The first team to add anything of interest in August probably wins this battle.