2018 Fantasy Baseball: Generation Next– Third Basemen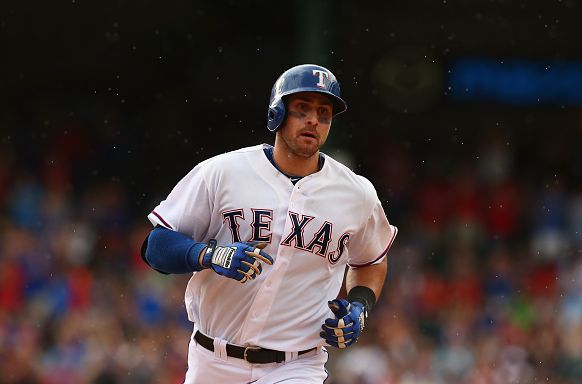 The Generation Next series has been a varied cornacopia of articles depending on the position being profiled. Some positions are stronger than others, so we have had to change our tact. The whole idea behind the series was to profile players that should be considered for the top 20 (or top 30 early on) at that position, but hadn't accrued enough experience to be fairly compared. So, we are profiling them seperately. All of the players profiled today have had ample experience, but haven't put together a full season to date. So, we will look at their raw numbers, their per 162 game numbers in the six basic categories (including walks), and their Steamer projections for the 2018 season.
Matt Chapman— Oakland Athletics
Actual: .234/14/39/40/0/32
Per 162: .234/27/75/77/0/62
Steamer: .225/27/69/76/7/54
Chapman was +19 in defensive runs saved according to baseball-reference.com and that was only in half a season. It shouldn't be too difficult to imagine him being a three win defensive player next season. Per 162 estimates are fun, but they aren't particularly practical for rookies. They go in one of two directions in their second season. Chapman showed a ton of pop at the bump, but he also struck out nearly 100 times. It is likely that pitchers will find more holes in his approach until he adjusts the same. However, with that defense he will likely be in the lineup until he gets hurt. So, 25-30 home runs is not out of the question. Steamer obviously feels the same about Chapman as they are predicting a drop in batting average and OBP. However, the rest of the numbers are projected to be there, so he still shouldn't be a bad secondary option.
Rafael Devers— Boston Red Sox
Actual: .284/10/34/30/3/18
Per 162: .284/28/95/84/8/50
Steamer: .285/19/66/73/6/37
I'd suspect the Red Sox would be just fine with the Steamer projections for next season. They really don't need Devers to be a star based on the other bats they have in their lineup. They could use another power bat, but that isn't really him. They'll be happy to get Andrew Benintendi type production out of him next season. Like Chapman, plate discipline will be the key for him next season. If he follows the 162 path he will strike out more than 150 times. Of course, that by iself isn't an issue, but if it is followed up by a lack of patience overall then that could spell some long-term problems for him.
Joey Gallo— Texas Rangers
Actual: .209/41/85/80/7/75
Per 162: .201/39/84/78/9/78
Steamer: .228/39/84/93/7/79
Wait a minute. How is Gallo here when he has played a full season? For one, he has played a full season and one other season with more than 100 plate appearances. We could place him in the total points universe, but what we got out of that would be impossible to pinpoint accurately. Much like Chapman, Gallo is an old-fashioned three outcome player. If he ever learns to make more contact he could become a fantasy regular. At this point, you could put him in your top 20 if you are ready to stomach the low batting average. In six category leagues (that count walks specifically) he could actually be an intriguing option. Steamer predicts a slightly better contact rate and the power we saw last season likely will stay.
Ryon Healy— Seattle Mariners
Actual: .271/25/66/78/0/23
Per 162: .282/28/75/84/0/26
Steamer: .260/20/62/72/1/26
We are breaking two rules here. Healy has one full season and one partial season, so we are not getting an ideal look at his potential value. He also is no longer a third baseman. However, he played 34 games there last season, so he is still eligible at third base. In terms of fantasy value, he likely has more value at third than at first in fantasy terms. He is coming to a slightly better hitter's park and a slightly better lineup overall, but the numbers reveal slippage. The slippage comes because he simply doesn't draw enough walks to keep pitchers honest. He is probably good enough to rate as a top 20 third baseman for 2018, but beyond that his fantasy prospects don't look too good.
Yolmer Sanchez— Chicago White Sox
Actual: .267/12/63/59/8/35
Per 162: .242.10/59/55/5/29
Steamer: .248/10/45/43/9/26
Sanchez was better in 2017, so some would be tempted to bet on improvement going forward. That came with a .321 BABIP. If you bump that back to .300 you see something close to the .248 average that Steamer has him projected at. Players that hit only ten dingers and steal ten bases better hit for a pretty high average and/or draw a ton of walks. Sanchez does neither. He is eligible at second base and is a pretty stout defender, so he will get on the field enough to be a factor, but he must improve in at least one facet of the game before he is worthy of a draft pick