2018 Fantasy Baseball: Midway Checkup– Catchers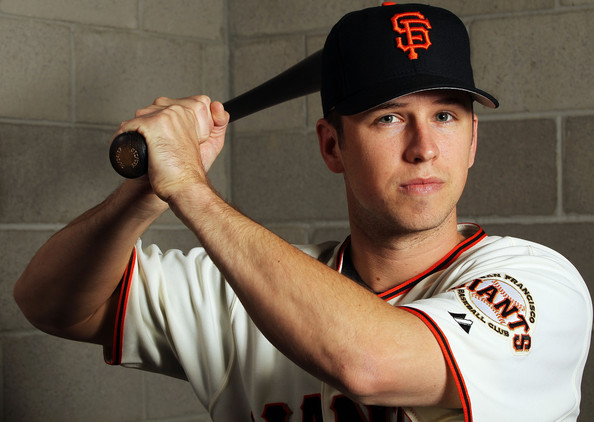 At the halfway point it is always fun to check up and see how things are going. People play in different formats and we could look at all of them, but I prefer total points. For one, daily fantasy sports is becoming more and more popular with the laws loosening on gambling. Even some full season leagues have switched to total points. Beyond popularity, total points tends to mirror what is actually happening on the field more closely. So, we will look at their rankings in total points compared with the pre-season rankings according to Yahoo.
Total Points= TB + Runs + RBI + BB + SB + HBP – SO – CS – GDP
J.T. Realmuto– Miami Marlins
Total Points: 163 (1st)
Yahoo: 5th
Realmuto looks even better when you convert those points into a per game format. However, we are only looking at total points because attendance matters for most full season players. One can only hope he gets traded to a contender for his sake. Miami is a tough hitting environment and he obviously doesn't have a ton of support there.
Buster Posey- San Francisco Giants
Total Points: 155 (2nd)
Yahoo: 3rd
It's hard to imagine saying that Posey is overachieving his ranking, but he clearly is. In terms of comparing his season to his career performance he obviously is not producing as much. He is on his way to have his worst slugging season and certainly his worth isolated power season in recent memory. Still, he hits for decent average and draws enough walks to be productive.
Evan Gattis– Houston Astros
Total Points: 149 (3rd)
Yahoo: 6th
Being a designated hitter means getting more at bats, so he isn't as good on a per game basis as the rest of these guys. Of course, having 30 RBI in the month of June hasn't hurt too. Gattis is a very streaky hitter, so it is just as likely that he turns back into a pumpkin in July, but having catcher eligibility makes him very valuable when his bat heats up.
Gary Sanchez– New York Yankees
Total Points: 142 (4th)
Yahoo: 1st
I love total points because it has a way of putting players exactly where they belong. Sure, Sanchez's average looks like Mario Mendoza, but Mendoza never brought this kind of power or production. Being on the shelf doesn't help, but Sanchez will likely be one of the more productive catchers in the game in the second half. Now would be a good time to pick him up in a trade.
Kurt Suzuki– Atlanta Braves
Total Points: 137 (5th)
Yahoo: 21st
Never quite understood why he ranked so low after last season, but Suziki is proof positive that managing the waiver wire is just as important as having a smart draft. He has quietly put up a very decent career. He never has been the most gifted of hitters, but he has worked hard to turn himself into a productive one. He is particularly good on a per game basis.
Willson Contreras– Chicago Cubs
Total Points: 137 (5th)
Yahoo: 2nd
Sure, the counting numbers and batting average numbers look okay. He could get on a hot streak and everything would completely come back to normal. It's funny how that can happen sometimes. The key is not to give up on guys with pedigrees. Contreras is a cut below Sanchez and Posey, but he should be right there.
Francisco Cervelli– Pittsburgh Pirates
Total Points: 135 (7th)
Yahoo: 22nd
Cervelli is one of the reasons why the Pirates have not been as bad as people thought they would be. Yet, his performance has mirrored the team's. He got off to an incredible start, but he has fallen off in the month of June. He has become the same guy he always was minus that hot start. Overall, he is a nice fantasy backup, but probably shouldn't be a regular.
Yasmani Grandal– Los Angeles Dodgers
Total Points: 131 (8th)
Yahoo: 16th
His teammate actually was ranked 13th in the preseason. Grandal has done what he has always done when given consistent at bats. He will be one of the better free agent catchers available this offseason. He will likely go somewhere where he will be guaranteed those at bats. It isn't impossible to imagine seeing him get dealt at the deadline if he is part of a package that will bring back something better at another position.
Wilson Ramos– Tampa Bay Rays
Total Points: 126 (9th)
Yahoo: 8th
Ramos is the best under the radar trade candidate at the position. Sure, everyone focuses on Realmuto and rightfully so, but Ramos is on pace to hit 20 home runs and has a track record of success. Put him in a lineup with more productive hitters and he could sneak into the top five in total points at the position.
Yadier Molina– St. Louis Cardinals
Total Points: 119 (10th)
Yahoo: 9th
Molina missed quite a bit of time, so he is easily in the top five in points per game. There is a rumor he is calling it quits after the season. It's a shame that he didn't become a productive hitter until late in his career. In many ways, he is like former Cardinal great Ozzie Smith. Both were brilliant defenders at their position and both developed as hitters late in their careers.