2018 Fantasy Baseball: NL Trade Deadline Power Rankings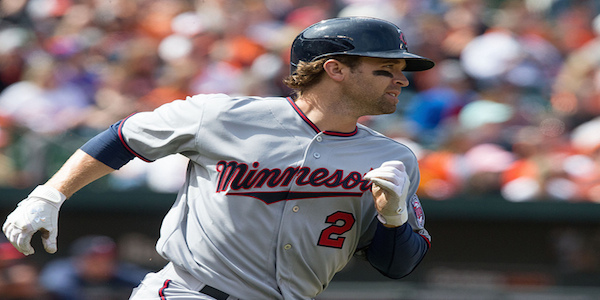 The trade dealine was more active than any in recent memory. If you could the period going back to June, this could be the most active trade market ever. Of course, the trading season isn't done, but people love Monday morning quarterbacking. This edition is a little different than most. Instead of declaring winners and losers, we will rank the NL teams five deep with the results of the deadline in mind.
Los Angeles Dodgers
Won-Loss: 59-48 (+0.5)
Run Differential: +92 (2nd)
Added: SS Manny Machado, 2B Brian Dozier, RP John Axford
Keeping Clayton Kershaw and Rich Hill healthy is much more important than anything the Dodgers did in July. Still, you can't get much more impactful than this new double play combination. Getting Justin Turner back for third base will be a nice addition too down the stretch. Like the Indians, we focus more on the composition of the roster than won-loss record. The Dodgers were horrible early on, but that doesn't matter if they are clicking along in August and September.
Chicago Cubs
Won-Loss: 61-45 (+0.5)
Run Differential: +98 (1st)
Added: SP Cole Hamels, RP Brandon Kintzler, RP Jesse Chavez
Much like the Dodgers, the key for the Cubs will be what they look like in August and September. They have more quality position players than any team in the league, but without Kris Bryant they may not have anyone playing at an elite level. The same is true of their bullpen without Brandon Morrow. If they get both of those guys back and right before the playoffs they should give the Dodgers a run for their money. In terms of additions, Kintzler and Chavez are nice depth pieces, but neither moves the needle that much. Hamels is a nice lottery ticket given the low price they paid. If his bad numbers were Arlington induced then he could be a nice third or fourth playoff starter.
Atlanta Braves
Won-Loss: 56-47 (-0.5)
Run Differential: +64 (3rd)
Added: OF Adam Duvall, SP Kevin Gausman, RP Brad Brach, RP Darren O'Day
The Braves get the nod over the Phillies mainly because of their depth. Gausman gives them six viable starting pitchers and Brach gives them another solid middle reliever. O'Day will not be pitching again this season, so he is just a name. It should be a fascinating race down the stretch, but their run differential demonstrates their quality and now that Ronald Acuna seems to be asserting himself they arguably have a better lineup than the Phillies.
Milwaukee Brewers
Won-Loss: 62-47 (-0.5)
Run Differential: +52 (5th)
Added: 3B Mike Moustakas, 2B Jonathan Schoop, RP Joakim Soria
The Brewers needed starting pitching more than another infielder. They can always add one in August and if they do they could overtake the Cubs. I'm not exactly sure where they put Travis Shaw now that they added Schoop and Moustakas. Moustakas can always DH if they make it to the World Series. Soria is a nice under the radar add. They have Knebel for the ninth inning and Hader from the left side. They can now shut down a game if their starter can get through six innings. Moustakas and Schoop should give the Brewers enough offense to get through.
Arizona Diamondback
Won-Loss: 59-49
Run Differential: +60 (4th)
Added: 3B Eduardo Escobar, RP Brad Ziegler, RP Jake Diekman, SP/RP Matt Andriese
The names here aren't as big as the names added by the Phillies, but those three pitchers make the Dbacks deeper down the stretch. Escobar can play every position on the infield, so he is a huge depth piece as well. The AL leader in doubles adds to a lineup that already features some big hitters in Goldschmidt, Peralta, and Pollock. The biggest addition might just be the health of Steven Souza Jr. His bat has woken up to the point where you could almost count him as a major addition.