2018 Fantasy Baseball: Post Winter Meetings Breakdown– AL West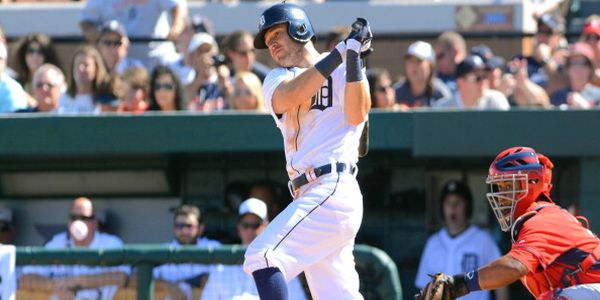 The Winter Meetings are over and no division has been more active than the AL West. Still, there are nearly eight weeks left until pitchers and catchers report to Spring Training, so there is still plenty of time for major decisions to be made. So, we are looking at what every team has done and anything they could do between now and the beginning of the season.
Houston Astros
2017 Record: 101-61 (1st)
Key Free Agents: RP Francisco Liriano, RP Tyler Clippard, OF Cameron Maybin
Key Additions: RP Joe Smith, RP Hector Rondon
Key Losses: OF Carlos Beltran, RP Luke Gregerson, SP Mike Fiers
No one feels sorry for the defending champion. Still, building on a champion is difficult business. Just ask the Cubs. You have out of context performance that clouds your judgment and the luck you experienced with injuries probably won't continue. The Astros came in wanting to beef up the bullpen and they've done that so far. It's a low drama offseason from here.
Major Moves on the Horizon
There is nothing the Astros need to do, but a part of being a great organization is anticipating the next need. It also is a part capitalizing on opportunities when they present themselves. They could still add a veteran lefty to the pen, but they could take of just about any opportunity to improve somewhere…anywhere.
Los Angeles Angels
2017 Record: 80-82 (2nd)
Key Free Agents: 2B Brandon Phillips, 3B Yunel Escobar, OF Ben Revere, SP Jesse Chavez, SP Ricky Nolasco, RP Bud Norris, RP Francisco Salas, RP Huston Street
Key Additions: SP/DH Shohei Ohtani, 2B Ian Kinsler, SS/3B Zack Cozart, RP Jim Johnson
Key Losses: RP Yusmeiro Petit
Ohtani represents a wild card so big you could park your truck in it. Rumors are floating around about elbow damage. If that is the case he could become the most expensive part-time DH in history. If he is healthy enough to pitch then he could catapult them to the playoffs. How much will he give them at the dish? There are so many questions left unanswered, but even if you took him out of the equation you'd have to say they have one of the more intriguing lineups in the American League.
Major Moves on the horizon  
The plan is to pitch Ohtani once a week. Unless it rains the other six days they will have to find someone to pitch. Garrett Richards is okay. Matt Shoemaker has flashed some when healthy, but that's not enough to really make anyone in the division shake in their shoes. They need at least one more legitimate starter before anyone takes them seriously.
Oakland Athletics
2017 Record: 75-87 (5th)
Key Free Agents: None
Key Additions: OF Stephen Piscotty, RP Yusmeiro Petit
Key Losses: 1B Ryon Healy
The Athletics are the American League version of the Marlins. They never seem to gain any traction and then they end up dealing away whatever veteran presence they have. Piscotty is the kind of intriguing addition we are used to seeing from them. Petit gives them yet another solid reliever in a bullpen full of them. They just don't seem to have any really good ones. They have to eternally hope that the whole is greater than the sum of its parts.
Major Moves on the Horizon
The Athletics aren't in a major salary crunch at the moment, so they can stand pat. There are a few pieces like Jed Lowrie that might end up generating some interest, but they can always wait until the trade deadline when those kinds of secondary pieces always seem to be in more demand than they are in December or January.
Seattle Mariners
2017 Record: 78-84 (3rd)
Key Free Agents: 1B Yonder Alonso, 1B/OF Danny Valencia, OF Jarrod Dyson, 
Key Additions: 1B Ryon Healy, 2B/OF Dee Gordon, RP Juan Nicasio
Key Losses: SP Drew Smyly, SP Yovani Gallardo
None of the free agents above are likely to be back, so the zero losses are a bit deceptive. The Mariners were one of the favorites to acquire Ohtani and they seem particularly hurt by his decision. Everything that had done this offseason prepared them to be able to acquire him and use him. Now, Jerry Diptoto will have to adapt on the fly. He seems to think quickly on his feet, so all is not lost.
Major Moves on the Horizon
The Mariners aren't desperate for pitching the way the Angels are desperate for pitching, but they need one more frontline starter if they hope to be a serious contender. They have a deeper pen with the acquisition of Nicasio, but another strong middle reliever wouldn't hurt either.
Texas Rangers
2017 Record: 78-84 (3rd)
Key Free Agents: OF Carlos Gomez, 1B Mike Napoli, SP Andrew Cashner, SP Miguel Gonzalez, RP Jason Grilli
Key Additions: C Juan Centeno, SP Matt Moore, SP Mike Minor, SP Doug Fister
Key Losses: None
Meet the new boss, same as the old boss. The Rangers were a strong hitting team that had Yu Darvis, Cole Hamels, and a roll of duct tape with a bubble gum chaser. Now, they are a team with Cole Hamels and a roll of duct tape with a bubble gum chaser. Instead of patiently waiting for more established good arms, they ran out and collected all the tape and bubble gum they could find. Minor would have been an intriguing signing as a reliever. As a starter he's just another color chewing gum.
Major Moves on the horizon
Whatever you may think of their new rotation, at least most of them are durable with a track record of minimal success. Their bullpen would drive the calmest of fans to chain smoke and down copious amounts of bourbon. If they can add anyone of value to that pen they can stand a fighting chance in a division with a number of mediocre teams.