2018 Fantasy Baseball: The All Surprise Team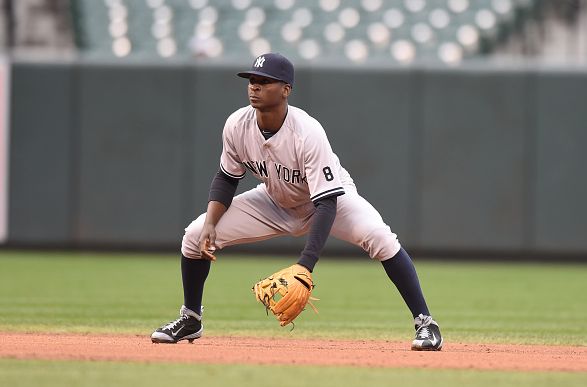 Last time we took a look at the disappointments in the fantasy season. Now, we should take a look at the players that have come out of nowhere to have brilliant seasons. Some of them are young players that are emerging and others are veterans that have picked up their games. Will these trends continue? Let's take a look.
Catcher: Francisco Cervelli (Pittsburgh Pirates)
Numbers: .263, 9 HR, 23 Runs, 35 RBI, 0 SB
In three full seasons as the Pirates catcher, Cervelli hit 13 home runs. He is a career .274 hitter, so the rest of the numbers are not surprising. His career rate on home runs per flyball is seven percent and that obviously includes this season's 14.5 percent. So, that rate would be closer to six percent. He had a 9.3 percent rate in 2017, so maybe he is developing more power as he ages. Still, I'd be surprised if he surpasses 15 home runs this season. It isn't out of the question though.
First Base: Max Muncy (Los Angeles Dodgers)
Numbers: .277, 13 HR, 22 Runs, 30 RBI, 1 SB
Obviously, Muncy is not the best first basemen in the game. He isn't even the best in his division, but he does register as the biggest surprise. Much like Cody Bellinger last season, he has carried the Dodgers of late when the big money guys have come up lame. He's already outhomered his 2017 season in Alberqurque and should surpass his career high of 21 home runs if he continues to play every day. His .426 wOBA and 176 wRC+ are amongst the league leaders for those with enough at bats to qualify.
Second Base: Ozzie Albies (Atlanta Braves)
Numbers: .256, 16 HR, 53 Runs, 41 RBI, 6 SB
One of the classic debates when it comes to all-star teams is whether you should reward the guys having great seasons or whether you should pick the best player. Second base has a similar debate. Gleyber Torres is the unquestioned force of the future, but Albies has been great this season. Albies is striking out more and walking less than he did last season, so the second half may not be as grand. Still, he deserves some recognition for what he has done to date.
Third Base: Christian Villanueva (San Diego Padres)
Numbers: .230, 15 HR, 26 Runs, 36 RBI, 1 SB
Much like Albies, Villanueva is a young player that still has some growing to do, Ge strikes out nearly 30 percent of the time and doesn't draw enough walks. Still, he is on pace to hit 30 home runs this season for a team that doesn't have near enough punch to compete in the brutal NL West. He's a building block and as long as Padres fans are patient they will eventually enjoy what they see.
Shortstop: Didi Gregorius (New York Yankees)
Numbers: .246, 13 HR, 41 Runs, 38 RBI, 8 SB
Again, we are comparing performance with expectations. The shortstops that are better than Gregorius were all expected to be better. Here, we are talking about a guy destined to hit more than 20 home runs and steal more than 15 bases. Yes, he's a flawed player (like many of the others) but he is a better than average performer at a position that tends to be top heavy. Plus, his .234 BABIP points towards improvement down the line.
Outfield: Nick Markakis (Atlanta Braves)
Numbers: .325, 8 HR, 41 Runs, 44 RBI, 1 SB
Markakis last hit over .300 in 2008 and hit ten or more home runs in 2016. He hit more than 15 back in 2009. So, he is on pace to surpass his career norms by a huge sum. A .338 BABIP portends a bit of a step back, but he is making more contact than he ever has and still walking at a healthy clip. The power may subside, but he should finish the season hitting better than .300.
Outfield: Mitch Haniger (Seattle Mariners)
Numbers: .271, 16 HR, 35 Runs, 52 RBI, 3 SB
Anyone that has been paying attention to Haniger is not surprised by this, but sometimes news travels slowly from the Pacific Northwest. Teams that want to make a playoff push need guys like Haniger to grow into all-star kind of performers. Haniger's only foe has been health in each of the past two years. He missed a little time this season and a bunch of time last season. If he is healthy in the second half he could reach 30 home runs.
Outfield: Teoscar Hernandez (Toronto Blue Jays)
Numbers: .261, 11 HR, 31 Runs, 31 RBI, 3 SB
The Astros may wish they had this one back. They traded Hernandez for the services of Francisco Liriano. Liriano did record one out in the World Series, so I guess he wasn't a complete zero, but Hernandez would look awfully good in left field for the Astros. He didn't even get to start the season in the lineup and he is still amongst the team leaders in home runs and RBI. If he continues unabated he will be one of the more pleasant surprises in the game.
Utility Guy: Eduardo Escobar (Minnesota Twins)
Numbers: .290, 12 HR, 32 Runs, 42 RBI, 1 SB
Escobar seems to be following the same career path as Jose Ramirez of the Indians. He hit 21 home runs last season, but most people naturally assumed that was an out of body experience. Now, he is playing even better. With Polanco suspended and Sano demoted, this couldn't have come at a better time. Too bad he can't play both short and third.