2019 Fantasy Baseball: An Ottoneu Auction Review – Part One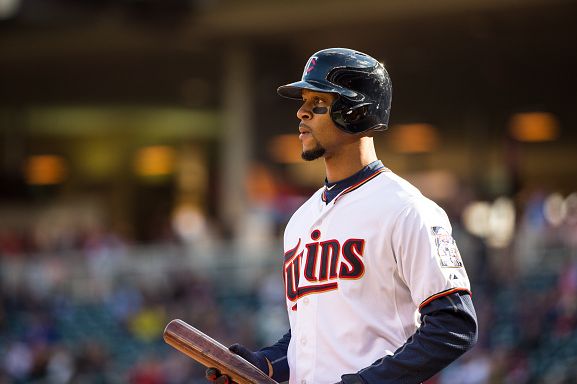 This past week has seen a surge in Ottoneu drafts, including the two I am in. We all know no one cares about your fantasy team but given the stark differences I experienced in my two drafts, this should act as a good opportunity to pass on some advice and pearls of wisdom for you to take into your drafts.

For those of you who don't know, Ottoneu is a Fangraphs based platform for dynasty leagues so if you want to start up your own dynasty league or dip your toes in the water, Ottoneu is your best bet and has a considerable number of industry folk playing in leagues there.
The first draft I had was a team I took over this Winter and who finished dead last in 2018. The bulk of the team was garbage, but it did have some stars I kept. Without going through my existing roster player-by-player, I had good starting pitching, good starting infielders and a couple of good outfielders. All in all, I still needed 21 more players and only had $114 to get them with. Just note, this is a points league so player values are different to standard leagues.
My aim going into the draft was to focus young players with upside as it was unlikely I'd be competitive enough this year. In order of who I purchased, this is the breakdown along with their prices and my feelings about them then and now.
Yulieski Gurriel $6; Having started off quite apprehensive and unwilling to overspend given what I had available and how many players I needed, Gurriel was a solid player with a good floor and is eligible at 1B, 2B and 3B giving me flexibility for the rest of the draft.
Matt Strahm $9; I'd missed out on Chris Paddack ($12) a few picks earlier so was prepared to go a few extra dollars to get a young arm with upside here. Given the existing starters on my roster, I had some freedom to target young arms who might only throw 120 innings this year of which Strahm fits the bill.
Byron Buxton $8; I'm not a Buxton believer, but he's another young player with upside even at this price. The pool of available outfielders wasn't particularly deep and having just seen McCutchen ($19) and Upton ($18) go, I knew I'd have to pay up a bit more than planned for the outfielders I wanted.
Willians Astudillo $5; I wanted to get my first of two catchers and wasn't prepared to pay out much for them, especially as Sanchez and Realmuto weren't available. In keeping with the theme of young players with upside, Astudillo was someone I was targeting to tandem with a more established catcher.
Ramon Laureano $11; My first significant overspend here. Laureano was a target and given the outfielders available were getting fewer and fewer, I felt I needed to go up in my bidding here. Not many of the outfielders left would fulfil the profile I was going for so I was fine spending a bit more for Laureano.
Robinson Chirinos $2; A boring pick but only eight other catchers who played 80 games had more points per game than Chirinos last year. He will perfectly fill the position if Astudillo struggles for playing time.
Rougned Odor $9; Gurriel was going to fill in my middle infielder position so to maximise his utility, I wanted a 2B or SS and Odor is someone I'm higher on than most this year. Another younger player with upside who could pan out well.
Joc Pederson $1; my real bargain and someone I expected to go for more. Given the daily roster moves in the league, I can just play Pederson against righties and at a dollar, there is no risk and only upside.
Brandon Lowe $4; another young player with upside who also had dual position eligibility (2B/OF) and someone I could sit on the bench until he finds regular playing time.
Carlos Rodon $1; I'm hopeful with health, Rodon can progress to the point he is a solid starter. In this format, I can pick and choose his starts and in a weak division, I could only end up starting him 10 times so for a dollar, he could offer good value.
Orlando Arcia $2; I'm still not sold on his bat but he showed glimpses of it late last year so for the price, he has good upside and is another young player who will act as a reserve for the most part.
Luke Voit $5; having already got Paul Goldschmidt and without a corner infield position, I can only use Voit in the Utility spot as long as Goldschmidt is healthy. I believe he will be the Yankees starting first baseman and I had $54 left to fill ten spots so was happy to go to five bucks here.
Wilmer Flores $1; Like Gurriel and Pederson rolled into one. He's eligible at 1B, 2B and 3B and I can just start when the matchup suits in a few different positions.
Randall Grichuk $3; Just purchased as a fill in for the outfield role. At his price, if he does continue to harness the power he showed in the second half of last year, he can provide plenty of value.
Trevor Richards $1; In a points league, it doesn't matter that he plays for the Marlins. He showed glimpses of being a solid starter and is another I can use when the matchup suits.
Trevor May $3; I still needed two relievers and so few good options were left at this point. Points are awarded for holds and saves plus strikeouts are valuable. Regardless of the role he has, May has the potential to be a top level bullpen arm.
Jonathan Loaisiga $1; At this point, I was looking at some young players who I like and could contribute in the not too distant future. Loaisiga has upside and could start the season in the Yankees rotation so was worth throwing a dollar at.
Matt Thaiss $1; Given it's unlikely I'll be starting 2020 with Goldschmidt (given his price and possibility of me trading him in season), I wanted to get a young first baseman who had starter potential at some point this year. With other options already rostered, Thaiss was the next best prospect I could nab for a dollar.
Cody Allen $7; I'm not sure Allen will remain a competent closer come May, but if he does find his 2017 form, he could be a top closer. I still had $41 left and only three more spots to fill so I wasn't bothered about going a couple of bucks extra for Allen.
Corey Ray $1; I wanted to get another prospect who was close to the Majors and Ray's power/speed combo could offer significant value and be a regular starter for my team should he get a role with the Brewers.
Steven Matz $1; With $33 still in the bank and one spot to fill, I thought I'd just go for a starter who could eat up a few innings with good match-ups and Matz is still young enough and showing signs of health again. If he struggles, he's an easy cut.
My main take away from the draft was to not be so passive early on. I was conscious I had more than half my roster to fill out and not a great amount of money available. With so many starting gaps to fill, I was keen to avoid having to fill out my starting roster with low end players. If anything, high upside guys who had risk was a better option. In a dynasty league, having some money available after the draft isn't a bad thing, but leaving with $32 wasn't ideal. I've already used it to pick up Dinelson Lamet for $3 as players on the 60-day IL don't count against your roster but it's unlikely I can use much more of it productively.
Given some of the players I ended up with and the money I had left at the end, I regret not going after a better outfield option (like McCutchen or Upton) as I could trade them in season if I'm not competitive. The same could be said for some starters I passed on, like Yu Darvish ($18), Madison Bumgarner ($25) or Yusei Kikuchi ($14). Again, I could have traded them in season or had valuable assets to help me compete.
Regardless of the regrets I went to bed with, it's always enjoyable drafting on the Ottoneu platform with so many other knowledgeable fantasy players. I will need a lot to go right to be competitive this year but have at least built the foundations to have success in 2020 and beyond if things don't pan out. And that's the beauty of dynasty leagues; even if you're out of contention you are still very much involved in proceedings.