2019 Fantasy Baseball: August Redraft– First Basemen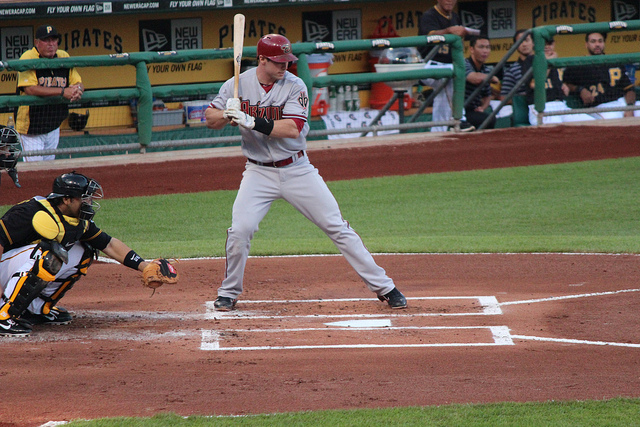 There is never a more fun time in fantasy sports then draft time. Fantasy football players are certainly gearing up for their drafts right now. It's easy to place all of your eggs in that draft basket, but any good fantasy player knows that how you navigate the waiver wire and trades determines how you end up doing during the season. Every draft participant has that fish story about the sleeper they found late in the draft, but they also have just as many stories about the big name player that went bust.
So, what we are doing here is looking at the preseason top twelve (most fantasy leagues have twelve players) players at each position according to Yahoo and looking at where they currently rank. You'd be surprised how many rank outside the top twelve at this point in the season. Of course, there are two months of action left and anything can happen. So, we will look at what each player can do to redeem themselves if possible. We will focus on six category leagues for the time being and all rankings are based on those formats. Statistics are accurate through August 4. It should be noted that numerous players are eligible at first base. We are taking only players that are primarily first baseman and the rankings are also for only players that are primarily first basemen.
Paul Goldschmidt– St. Louis Cardinals
Preseason: 1
Current: 10
Numbers: .260/25/67/58/0/49
Let's take a moment to recognize that Goldschmidt is not having a bad season. His walk rate is still north of ten percent and he is on pace to hit between 35 and 40 home runs. He is not stealing any bases this year and that has killed his value relative to the other top first basemen. It used to be what set him apart fantasy wise. I don't know if he is slowing down or if the Cardinals don't believe in running. At this point, it probably doesn't matter. He still has value, but he isn't a fantasy first rounder anymore.
Freddie Freeman–Atlanta Braves
Preseason: 2
Current: 1
Numbers: .301/26/85/86/5/63
The difference is merely the talent around him. In the past few seasons, the Braves have gone from a band of misfit toys to the toast of the division. All boats rise with the tide and that has been true for Freeman and his counting numbers. In terms of power he really is no better than most of the other guys, but he has had more run producing opportunities and he is taking advantage of them.
Carlos Santana–Cleveland Indians
Preseason: 3
Current: 3
Numbers: .281/24/74/63/4/78
There is no player that benefits more from the sixth category than Santana. He regularly walks 100 or more times a season, so he shoots up the rankings in six category leagues. This season was bound to happen at some point. You can't continually have bad batted ball luck every year and he has proven that this year. He might have single-handedly kept the Indians afloat before the trade deadline. Now, he has some guys around him to help.
Rhys Hoskins–Philadelphia Phillies
Preseason: 4
Current: 8
Numbers: .254/24/56/69/1/82
Here's another guy that relies on the sixth category for much of his value. I would call Hoskins a disappointment, but he is probably a casuality of the fact that many of the Phillies have been disappointing. None of the new faces have quite lived up to their advance billing. Jay Bruce and Andrew McCutchen are injured. These things have a way of trickling down to players like Hoskins.
Anthony Rizzo– Chicago Cubs
Preseason: 5
Current: 6
Numbers: .286/21/68/71/4/52
The Cubs are always seen as underachievers these days and maybe they are, but Rizzo doesn't deserve to be placed in that group. He has been remarkably consistent over the past several seasons. Sure, like any other hitter he has cold spells where he doesn't look good, but at the end of the year the numbers resemble the ones on the back of the baseball card.
Joey Votto– Cincinnati Reds
Preseason: 6
Current: 17
Numbers: .261/11/56/36/3/51
Votto is quite frankly not a viable player anymore in five category leagues. He just doesn't bring the counting numbers needed to succeed. He still walks at a healthy clip, so he is still useful in six category leagues. Sixth may have been too high from the very beginning but it was hard to predict this kind of decline. Who knows whether that decline is permanent. He may get hot the last two months and sneak into the top 12. Anything can happen.
Josh Bell– Pittsburgh Pirates
Preseason: 7
Current: 2
Numbers: .282/27/75/89/0/53
Bell is to 2019 as Freddie Freeman was to fantasy baseball before 2018. There is no denying how good he is, but he is stuck on a bad team. The Pirates seem to be in baseball no man's land. They have talented players on the roster but they don't have enough to make a serious run. This undoubtedly eats into his counting numbers and limits his overall success. He likely will slide the last two months as other teams will pitch around him.
Jose Abreu–Chicago White Sox
Preseason: 8
Current: 15
Numbers: .261/23/51/77/2/21
Abreu sinks like a stone in six category leagues. He's a top 12 first baseman in standard formats. He will drive in 100 or more runs again as long as he stays healthy. He's done that in five of six big league seasons so far. As an impending free agent it will be interesting to see what his market is. A deeper lineup might cover up some of the free swinging tendancies.
Max Muncy–Los Angeles Dodgers
Preseason: 9
Current: 4
Numbers: .265/27/75/74/3/64
I get the hesitation before the season. He came out of nowhere and some thought he would return. Instead he gained second base eligibility and is now a fantasy force. It helps that the Dodgers are loaded with talent and might be the deepest team in baseball. Clearly, he will not rank this low coming into next season and that is particularly true for those looking at second base.
Eric Hosmer– San Diego Padres
Preseason: 10
Current: 14
Numbers: .283/16/56/75/0/32
It's an odd numbered year, so it must be a good year for Hosmer. Really it has been a good year for him as he plays in one of the worst hitting environments in baseball, but he's still on pace to hit 20+ home runs and drive in 100 runs. It should be noted that a number of non-first basemen ranked in front of him that weren't listed here. So, tenth was higher than normal and 14th might be a bit too high as well. It's a loaded position.
Miguel Cabrera– Detroit Tigers
Preseason: 11
Current: 26
Numbers: .285/7/27/43/0/32
The thought before the season is that Cabrera would be productive if he were healthy. Well, that hasn't happened. Is he over the hill? I suppose that would be the reasonable assumption moving forward. At any rate, Cabrera will likely never be drafted again. We saw players like Hunter Pence return from obscurity, so stranger things have happened, but it looks like the beginning of the end for Cabrera.
Matt Olson– Oakland Athletics
Preseason: 12
Current: 18
Numbers: .253/22/41/47/0/33
If you extrapolate these numbers without Olson missing the first six weeks then you'll see how productive he has been this season. So, no one in their right mind can call him a disappointment and you can see he is one of the big pieces of the A's moving forward. They are competing in the AL West for the second season in a row despite not having a good pitching staff.