2019 Fantasy Baseball Bold Predictions Review – American League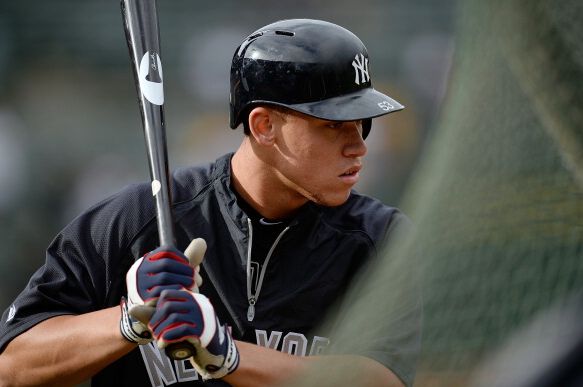 Those of you (like me) who failed to make the playoffs in your fantasy football league will now be turning your attentions to baseball. Something you should have done weeks ago if you ask me. To ease you into it, I figured this will be a good time to look back at my preseason bold predictions and see how well (or badly I did). Just keep in mind these are bold predictions (some bolder than others) so not things I necessarily expected to happen. Anyways, lets kick off the 2020 fantasy baseball season shall we?
Baltimore Orioles
Jonathan Villar will hit 20 homers and steal 50 bases.

Verdict
24 homers and 40 stolen bases is nothing to be sniffed at. Villar fell short of my prediction but was one of the best players in terms of value over ADP.
Boston Red Sox
Jackie Bradley Jr will have a 20/20 season and ends the season as a top 20 outfielder.
Verdict
Like Villar, the home runs came good. Then again, who didn't hit 20 homers in 2019? JBJ failed to reach double digits in steals in what was ultimately a disappointing season for him and the Red Sox.
New York Yankees
Aaron Judge leads the Majors in homers with 60+, gets 120 RBIs and runs en route to winning the AL MVP.
Verdict
Injury derailed Judge's season although his 27 homers in less than 400 at-bats bodes well for next season.
Tampa Bay Rays
The Rays end the season with three outfielders (Tommy Pham, Austin Meadows and Kevin Kiermaier) all having 20/20 seasons.
Verdict
Pham managed it. Meadows clubbed 31 home runs and the three of them totalled 68 home runs and 56 stolen bases. But I was still wrong……
Toronto Blue Jays
Vladimir Guerrero Jr hits .280 with 12 home runs.
Verdict
This wasn't a knock-on Guerrero Jr but more a "pump the brakes" on the uber prospect. He did total 15 homers to the tune of a .272 average. But he was being drafted in the 6-7 round range so I'm claiming this as a win.
Chicago White Sox
Alex Colome ends the year with 40+ saves and is a top-5 fantasy reliever.
Verdict
Colome was actually very good with 30 saves and a 2.80 ERA. The disappointment was more due to the White Sox being worse than I thought and limiting Colome's save opportunities.
Cleveland Indians
The Indians will finish with four starting pitchers inside the top-10 in fantasy and Brad Hand will be the best fantasy reliever in the American League.
Verdict
I got a bit carried away with this one. Clevinger and Bieber were excellent (despite Clevinger's injury). Carrasco struggled but overcame serious illness and Kluber struggled before missing most of the season through injury. Hand was just very good. It wouldn't take much for this to come to fruition in 2020.
Detroit Tigers
Christin Stewart hits 25 homers and scores 80 runs.
Verdict
My sneaky sleeper spent most of 2019 asleep. 10 homers, 32 runs and a demotion meant this wasn't even close.
Kansas City Royals
I said the same thing last year for Billy Hamilton, but this year he steals 80 bases.
Verdict
It's over Billy. It's over………
Minnesota Twins
The Twins are another team which holds plenty of intrigue and I think has a shot of making the wildcard. And I'm going back to re-hash another of last year's predictions; Jose Berrios winning the AL Cy Young.
Verdict
They went one better by winning the AL Central. Although Berrios didn't get a sniff of the Cy Young award despite having a nice season (14 wins, 195 K's and 3.68 ERA).
Houston Astros
Robinson Chirinos hits 20 home runs and ends as a top-5 fantasy catcher.
Verdict
Chirinos started hot but cooled down before the Astros traded for Maldonado and utilised the latter more often for his defense. Chirinos did mange 17 homers and even with just 366 at-bats and a .238 batting average, he was still a viable fantasy option at catcher.
Los Angeles Angels
Mike Trout will hit twice as many home runs and steal twice as many bases as the second highest player on the Angels' roster.
Verdict
This was predicated on Ohtani being hurt, Upton being in decline and the rest of the Angels' lineup being meh at best. But Calhoun slugged 33 homers and Trout only managed 11 steals so this was a bust.
Oakland Athletics
Khris Davis doesn't hit .247 this year. And Stephen Piscotty ends the year as the A's highest ranked fantasy hitter.
Verdict
Davis didn't hit .247. Piscotty nearly did (.249). And this one wasn't even close to being right.
Seattle Mariners
Hunter Strickland ends the year with 40+ saves and is a top-5 fantasy reliever.
Verdict
Strickland was excellent in Japan. Then got light up, hurt and then traded. He didn't make my prediction come true but did end up with a World Series ring so he can take some solace in that.
Texas Rangers
Rougned Odor ends the year as the top second baseman in the American League.
Verdict
The power is there but until he can make more regular contact and improve his stolen base efficiency, he'll never be a viable option at the position for your fantasy teams. I'm officially out on him. So expect a monster 2020 season.