2019 Fantasy Baseball Bold Predictions Review – National League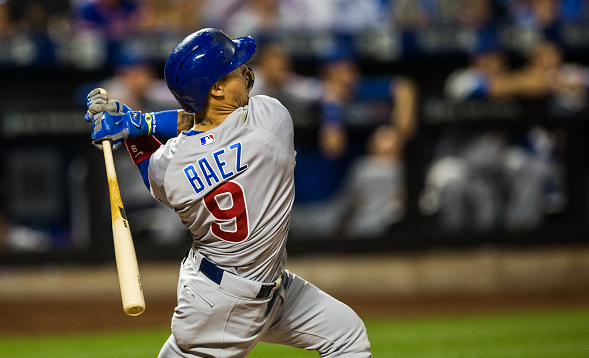 Those of you (like me) who failed to make the playoffs in your fantasy football league will now be turning your attentions to baseball. Something you should have done weeks ago if you ask me. To ease you into it, I figured this will be a good time to look back at my preseason bold predictions and see how well (or badly I did). Just keep in mind these are bold predictions (some bolder than others) so not things I necessarily expected to happen. Anyways, lets kick off the 2020 fantasy baseball season shall we?
Atlanta Braves
Ronald Acuna wins the NL MVP and ends the year the no.1 hitter in fantasy.
Verdict
Narrowly missing out to Christian Yelich for the top spot on the ESPN Player Rater and is currently the no.1 overall pick in early NFBC drafts so I'm giving myself the win for this one.
Miami Marlins
The Marlins end the year with five starting pitchers ranked inside the top-80 in
Verdict
Caleb Smith and Sandy Alcantara slid inside the top-80, but the rest of the rotation weren't even close so chalk up a loss here.
New York Mets
Pete Alonso leads the National League in homers.
Verdict
Big win! Not only did Alonso lead the National League in homers, he led all of baseball with 53; the only player to top the 50-mark.
Philadelphia Phillies
Nick Pivetta has a sub 3.50 ERA, 200 Ks and 18 wins.
Verdict
No, no and no. Not even close with this one. Pivetta had a rough start before a demotion and only found himself in the bullpen on his return to the Majors.
Washington Nationals
Patrick Corbin wins the NL CY Young.
Verdict
He got one 5th place vote, finishing 11th overall. Not really close but still a solid season ending with a World Series ring. But I can't claim any victory here.
Chicago Cubs
The Cubs end the year with a sub-.500 record and no one ends the year as a top 50 fantasy player.
Why?
Javier Baez just missed out but the Cubs did manage 84 wins so I can't claim this as a correct prediction. Maybe we'll call it a wash.
Cincinnati Reds
Yasiel Puig ends the year as a top-5 fantasy outfielder.
Verdict
A stolen base short of a 20/20 season, the midseason trade to the Indians didn't quite pan out and Puig finished around the 20th – 30th range among outfielders in most formats ESPN. So, another loss to tally up.
Milwaukee Brewers
Yasmani Grandal hits 30 homers and ends the year as the no.1 catcher in fantasy.
Verdict
Just the 28 homers for Grandal and Realmuto ranked as the no.1 catcher across any site you find. Close, but no cigar.
Pittsburgh Pirates
Jung-ho Kang hits 30 homers and ends the year as a top-5 third baseman.
Verdict
Sometimes it's best not to say anything.
St. Louis Cardinals
Paul DeJong hits 30 homers and ends the year as a top-5 fantasy shortstop.
Verdict
DeJong hit 30 homers but still didn't even crack the top-10 for shortstops. In fact, he was barely a top-20 shortstop, mainly due to a .232 batting average. It also shows the depth of shortstop in fantasy nowadays. Another prediction which wasn't embarrassing, but not a winner.
Arizona Diamondbacks
Luke Weaver ends the year as a top-25 starting pitcher.
Verdict
Lasted two months before injury all but ended his season. Weaver still looked the part when he was on the mound with his sub-3.00 ERA and his 69 K's (nice) in 64 innings means there was a chance for this to come good. Certainly enough to be confident of the same going into 2020.
Colorado Rockies
Garrett Hampson leads the National League in stolen bases.
Verdict
15 steals is still solid in these stolen base starved times. 15 steals was not close to leading the National League (Ronald Acuna 37).
Los Angeles Dodgers
Kiki Hernandez hits 25 homers and is a top-10 fantasy second baseman.
Verdict
Not as bad as the Kang predictions but still not even close.
San Diego Padres
Joey Lucchesi is the Padres' no.1 starting pitcher and ends the year a top-25 fantasy starting pitcher.
Verdict
Albeit far from a terrible year, Lucchesi was overshadowed by rookie Chris Paddack. He did lead the Padres in innings pitched but the quality didn't quite match the volume.
San Francisco Giants
No Giants player hits 20 homers, steals 20 bases or finishes inside the top-200 fantasy hitters.
Verdict
Longoria managed 20 homers. Yastrzemski hit 21 despite not making his Major League debut until late May and Pillar was traded to the West Coast early in the season to hit 21 too. No one came close to 20 steals not being a top-200 hitter though. Another near miss.