2019 Fantasy Baseball: Michael Brantley to the Houston Astros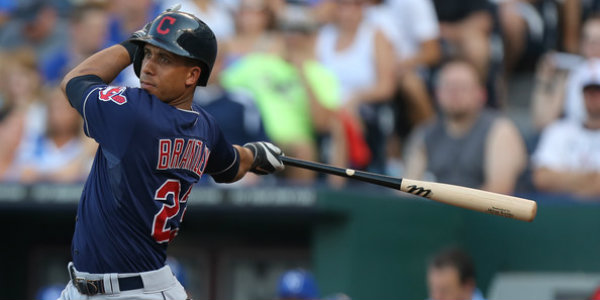 Free agent Michael Brantley signed a two-year deal with the Houston Astros worth $32 million. Most people expected the Astros to focus their attention on pitching this winter with the departure of Charlie Morton and Dallas Keuchel to free agency and losing Lance McCullers for the 2019 season after he underwent Tommy John Surgery. The Astros also have some question marks in their bullpen so spending $32 million on an outfielder for two years raised some eyebrows. But any wonderment of the signing shouldn't be about Brantley the player. Starting the year on the DL after offseason ankle surgery and missing most of the 2016 and 2017 seasons with shoulder and ankle injuries, questions were whether Brantley would ever get back to being Major Leaguer again. 2018 proved he very much still belongs there.

Brantley only missed the first six games of the 2018 campaign and stayed on the field for the remainder of it, ending the season with 17 homers, a .309 batting average and twelve stolen bases reminding everyone of the 2014/15 Michael Brantley. Among qualified outfielders, Brantley was 10th for doubles (36), tied 1st for fewest strikeouts (60), 5th in batting average (.309), 11th best in line drive rate (24.7%) and was 6th best in soft contact rate (12.2%). How many other outfielders hit at least 17 homers and stole at least 12 bases in 2018? Eleven. Out of those eleven, the only three who had a better batting average than Brantley's .309 were Mike Trout, Christian Yelich and Mookie Betts. So he's in good company. Which might make it all the more surprising he's currently on average the 33rd outfielder being taken in NFBC drafts.
After 65 live drafts on NFBC, Brantley's ADP is sitting at 118th with a high of 83rd and low of 152nd. So why is Brantley going so much later than perhaps you'd expect? There will still be lingering doubt about his health from the shoulder and ankle surgeries and he'll be turning 32 early in the season which is pensioner age in these youth filled times. Brantley is also a victim of not having any standout counting category in fantasy. Everyone hits 20 home runs nowadays, 12 steals isn't eye catching and even his 89 runs and 76 RBIs aren't leaping off the page. It's not often a hitter will leave a team containing Francisco Lindor and Jose Ramirez and go to an even better situation. It's unclear where Brantley will hit in the Astros lineup as there's a strong case for him to slot in any of the top 6 spots. Wherever he hits he'll be in and around Jose Altuve, George Springer, Carlos Correa and Alex Bregman so there will be plenty of RBI and run scoring opportunities.
Brantley isn't someone who represents significant upside as 20 homers and a dozen steals is about all you can hope to expect but his batting average and hitting profile does give a nice floor so providing he does remain healthy, you could have a carbon copy of 2018 and be happy with it. Brantley is very much a "roster construction" player. If by the mid rounds your lineup is solid across all categories, you can draft him knowing you're not causing any harm to your team. Rather than trying to chase that one trick pony in the later rounds, nabbing 3 or 4 guys in the middle rounds which offer similar numbers to Brantley will give you more freedom to take a gamble on a prospect later instead, which could yield much greater benefits as the season progresses.
Brantley will be drafted in all formats and being a pretty boring addition will mean you will be unlikely to find him going earlier than the mid-rounds. Depending on your league size, come the 10th round it's very likely there isn't someone you're particularly keen on without reaching so settling for Brantley and then plotting your next move is a very sound strategy. Hey, sometimes boring can be cool and sexy you know.