2019 Fantasy Baseball: Total Points– Second Basemen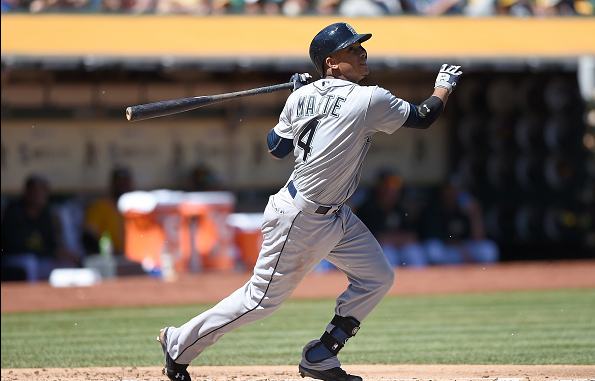 We have gotten to the virtual halfway point in the season. When you get to these landmarks it is always a good time to look back and forward at the same time. So, we are ranking the position players according to total points. Total points is the preferred platform for daily fantasy players. DFS has become a multi-billion dollar industry. Since each platform has its own formula we are utilizing our own formula for the rankings here.
Total points has numerous advantages over the traditional five and six category leagues. The primary advantage is that it includes everything a hitter does so that it more accurately pinpoints a player's value. It rewards them for everything they do well and penalizes them for negative events. Secondly, it keeps everything in proper perspective. Some people end up chasing steals for hitters or wins for pitchers, but total points keeps everything in their proper context. So, you are forced to pick more balanced players. (Statistics through June 28)
TB+Runs+RBI+SB+BB+HBP–SO-CS-GIDP= Total Points
Ketel Marte– Arizona Diamondbacks
Games: 80
Points: 269
PPG: 3.36
There is a saying that the team that gets the best player in a trade wins the trade. I think that is overly simplistic, but when the Mariners traded Jean Segura and Mitch Haniger for Taijuan Walker and Marte everyone assumed Marte was the throw in. Now, he is the best player from that trade. It isn't enough to make up for the horrible Shelby Miller deal, but this particular deal is looking better and better for the Dbacks.
Mike Moustakas– Milwaukee Brewers
Games: 75
Points: 234
PPG: 3.12
Imagine that he ended up having to wait to Spring Training to get signed. I don't think he's a superstar, but his ability to shift over to second base has been a godsend. Now that Travis Shaw has turned back into a pumpkin he can shift back to third easily. We love multi-position players in fantasy sports, so he definitely jumps up the charts like Merrifield in Kansas City.
Whit Merrifield–Kansas City Royals
Games: 82
Points: 231
PPG: 2.82
The Royals are better than their record shows. It's one of the unfortunate things about being a bad team is that many of the players will get the reputation of being bad when they really aren't. They have four or five solid players, but the supporting cast really isn't there. Yet, if their record were the same as their Pythagorean record we would feel differently about them. The fact that he is eligible in the outfield also helps a lot.
Ozzie Albies– Atlanta Braves
Games: 83
Points: 222
PPG: 2.67
Total points includes both sabermetric and conventional elements. There is an element of synergy that comes with the total package. The Braves are a lot deeper this season, so even when players don't necessarily improve they can look better because those around them are better. Albies is virtually the same player he has been the last two seasons, but the numbers look a little better.
Gleyber Torres–New York Yankees
Games: 74
Points: 206
PPG: 2.78
Like many of the players before him, Torres is also eliguble at shortstop because of the injury to Didi Gregorius. His numbers might play more at short, but he is primarily a second baseman so we put him here. The strikeouts keep him from being an elite total points player, but he is still a darn good one.
Cesar Hernandez– Philadelphia Phillies
Games: 81
Points: 184
PPG: 2.27
I've always been a Hernandez fan, but that's when it comes to real baseball. Total points is closer to real baseball than the other fantasy formats. He's become more of a contact guy this year which actually plays better in total points formats than traditional formats or even the ubermetrics like WAR. He had 95 walks last year and has only 22 at the halfway point so far.
David Fletcher– Los Angeles Angels
Games: 77 
Points: 182
PPG: 2.36
Fletcher is not the kind of hitter you would normally associate with any top ten list, but he is here because of his extreme contact. When hitters pile up strikeouts it hinders their ability to rack up points in most total points systems. As of this writing, Fletcher has only 21 strikeouts. That's roughly one strikeout every four games. There are some players that have 21 strikeouts every two weeks.
Kolten Wong–St. Louis Cardinals
Games: 79
Points: 177
PPG: 2.24
We live in an instant gratification culture. Prospects are supposed to immediately pan out or they are labeled as failures. Wong was a brilliant prospect back in 2013. He never lived up to the billing, but his ranking here shows he has value. When you put a bunch of solid players together you have yourself a pretty good team. Sure, the Cards haven't been brilliant since Pujols left, but they have always been good and Wong is one of the reasons why.
Jonathan Villar– Baltimore Orioles
Games: 81
Points: 168
PPG: 2.07
The Orioles are awful. They are on pace to win fewer than 50 games two seasons in a row. It is hard to describe how historically awful that is. Villar is not a frontline player, but he is a perfect player for a team like the Orioles. He can slot in at second base and put up some numbers. They won't be great numbers, but like a scorer on a bad basketball team, he will get his.
Derek Dietrich–Cincinnati Reds
Games: 73
Points: 165
PPG: 2.26
Dietrich is not even a regular player, but he has done so much damage off the bench that the Reds have to insert him in the lineup whenever they can. So, the utility guy is eligible at second base, third base, and the outfield. The Reds just activated Scooter Gennett, so it will be interesting to see where Dietrich fits in the grand scheme of things. However, he has been one of the better stories in the first half.
Brandon Lowe– Tampa Bay Rays
Games: 73
Points: 155
PPG: 2.12
The only chink in the armor is a lack of contact. 100 strikeouts are hard to overcome even over a full season, but at the halfway point it is a ridiculous sum. However, he has pop in the bat and decent plate discipline otherwise. He is also eligible at third base and in the outfield. Like other mid market teams, the Rays don't have any studs, but they have a lot of good young players.
Jurickson Profar– Oakland Athletics
Games: 76
Points: 153
PPG: 2.01
Being a seamhead and a fantasy player is a hard combination. Profar has -0.6 bWAR through the first half of the season. A lot of that is negative defensive value, but some of it is that he isn't a very good hitter either. Still, he is eligible throughout the infield due to all around performance in 2018. He also has ten home runs and six stolen bases. Combine flexibiity with some power and speed and you have a nice fantasy bench player.
Check out my other site, http://halloffameindex.com for great commentary on the Hall of Fame and baseball history.