2019 Fantasy Baseball: Total Points– Shortstops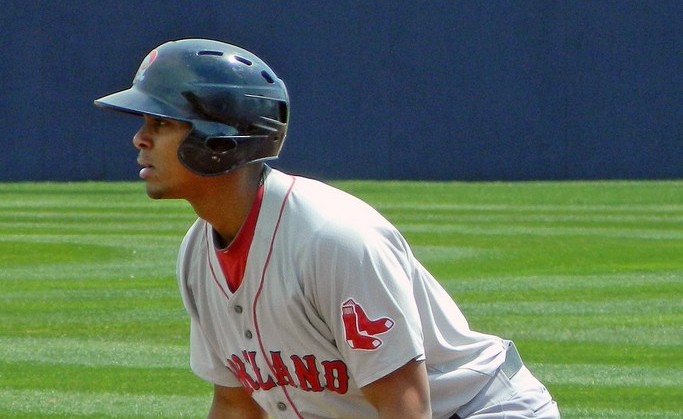 The all-star break is just around the corner, so it is always a good time to take a look back at each position and see where we are at. Total points is a relatively new format normally seen on the daily fantasy sports scene, but some full season leagues are utilizing it as well. It has several advantages over the normal five and six category formats, but really there are two primary advantages that we work with.
First, since it includes more events it is more accurate in representing the true value of a player. For instance, including total bases in place of just home runs helps those hitters proficient at hitting doubles and triples. Since it includes negative events (strikeouts, caught stealing, and GIDP) it rewards contact hitters. So, what you see in the rankings more accurately reflects our perceptions of the player overall.
That brings us to the second primary advantage. Since each event is awarded a certain weight, we don't end up chasing home runs or stolen bases in choosing players. We choose the best players overall with those factors baked in. The total points aspect also gives us an idea of how much better one player is than another. So, it isn't enough to simply rank them. Each platform has its own formula, so we have created one of our own. It closely resembles most of them, but I'm sure there are some differences. (statistics through July 5th)
TB+Runs+RBI+SB+BB+HBP–SO-CS-GIDP= Total Points
Xander Bogaerts– Boston Red Sox
Games: 85

Points; 283

PPG: 3.33
It is hard to fathom how the Red Sox can be in third place in the AL East. They have three of the best hitters in the game and that doesn't even count Rafael Devers. The surgence of Michael Chavis is also a pleasant surprise as well. If only Dustin Pedroia were alive to see it. Luckily, they have Bogaerts locked up long-term.
Jorge Polanco–Minnesota Twins
Games: 83

Points: 250

PPG: 3.01
I've said it before and I'll say it again. I enjoy watching teams grow the old-fashioned way. Sure, the Twins added some pieces this offseason, but their resurgence has primarily come from within. Players like Polanco, Eddie Rosario, and Max Kepler have continued to grow. Heck, even Byron Buxton is getting in on the action. It's fun to watch young players get better.
Marcus Semien–Oakland Athletics
Games: 90

Points: 247

PPG: 2.74
Semien was made for total points. He doesn't have as much power as the elite shortstops and he doesn't have as much speed as the speediest shortstops, but he does a little of everything. That includes drawing some walks. That makes him good in six category leagues as well, but most people write him off in standard formats.
Dansby Swanson– Atlanta Braves
Games: 88

Points: 230

PPG: 2.61
Everyone loves a good redemption story. Swanson was the number one overall pick and everyone expects those guys to be stars. Swanson was anything but a star last season and he may not be one now, but he is a lot closer than he has ever been. I'm sure if you asked the Braves they would take this version of him for the next decade.
Trevor Story–Colorado Rockies
Games: 75

Points: 227

PPG: 3.03
Story is not a perfect player. He strikes out too often to be a truly dominant total points performer (90 strikeouts as of this writing) but he does everything else. Coors Field is just too extreme an environment to truly know how good any of the Rockies hitters really are, but as long as he's there we really don't care.
Jean Segura–Philadelphia Phillies
Games: 78
Points: 214

PPG: 2.74
The Phillies may look at Carlos Santana's numbers and express some regret, but this trade gave them a lot more balance. Segura doesn't have the speed numbers he once did, but he is a better than average all-around shortstop. Throwing him in that lineup gives him more opportunities to score runs and makes him a good total points option.
Javier Baez–Chicago Cubs
Games: 86
Points: 213
PPG: 2.48
Baez looks like he would be an all-world shortstop and he is in five category formats, but he manages to throw in the double whammy of striking out a lot and hardly ever walking. It's a breathtaking combination in some sense. Most free swingers at least avoid striking out a lot.
Elvis Andrus–Texas Rangers
Games: 77

Points: 206

PPG: 2.68
Andrus has holes in his game, but the biggest hole might be playing for an average team. He lags behind the others in runs and RBI despite a healthy .342 OBP and very healthy 19 stolen bases. The problem with his game is the lack of walks (15 as of this writing). Still, he has been a consistent force over the past decade.
Paul DeJong–St. Louis Cardinals
Games: 85

Points: 203

PPG: 2.39
The Cardinals have a knack for developing good players. They haven't developed any superstars since Pujols, but they have developed a boatload of good players. This has put them in an uneasy place in the baseball landscape. They have been good enough to compete every year, but not quite good enough to win since Pujols has been gone.
Francisco Lindor–Cleveland Indians
Games: 67
Points: 195
PPG: 2.91
On a per game basis, he is one of the better shortstops in the game. He missed the first few weeks with a variety of ailments, but is not rounding into shape. I wouldn't be surprised if he finds himself in the top five in both total points and points per game at the end of the season.
Corey Seager– Los Angeles Dodgers
Games: 66
Points: 168
PPG: 2.55
Seager was just rounding into shape when he got hurt. He should return after the all-star break and it's hard to imagine anyone stopping the Dodgers after he comes back. It will be interesting comparing them to the Boys of Summer when this period is done. They are historically similar in that they have been right there for most of the decade, but just can't seem to break through.
Tim Anderson–Chicago White Sox
Games: 70
Points: 165
PPG: 2.36
On a long enough timeline the survival rate drops to zero. Anderson certainly made a lot of noise with his bat flip early in the season and he had a nice few weeks but he is ultimately the same guy he has always been. He just doesn't steal first base often enough and that hurts in formats like total points. I like the power/speed combination in five category leagues though.
If you are interested in Hall of Fame talk you should come check out my website at http://www.halloffameindex.com.