Brett Lawrie is a Heartbreaker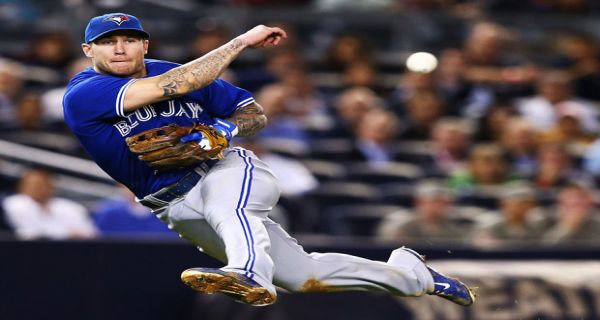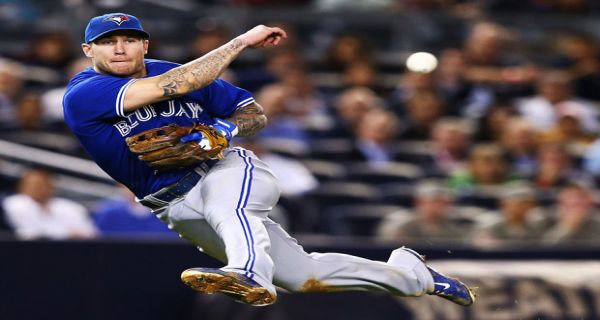 Sometimes, we fall in love with players and create unrealistic expectations. For many, Brett Lawrie is one of these players, and he may be breaking your heart.  He may have even broken your heart in 2012.  But as he takes a seat on the disabled list with a sprained ankle, now could be the time to let Lawrie back into your life.

Brett Lawrie was called up to the major leagues during the 2011 season.  In 43 games, he impressed us by hitting 9 homers, stealing 7 bags, and hitting a cool .293 with an OBP of .373.  Heading into 2012, some labeled Lawrie as a top 5 third baseman.  And although he didn't have a bad season, he failed to live up to expectations.  Now in 2013, he is struggling, hitting .209 with 5 homers and 2 stolen bases in 153 plate appearances.  Lawrie is not off to a good start, but let's see if there is a glimmer of hope.
In Lawrie's first two seasons, he managed to strikeout about 17% of the time.  This falls in line with his minor league numbers.  This season, his strikeout rate is 23.5%.  His swing percentages, including his O-Swing%, don't seem to be out of character or out of line.  Lawrie's contact rates are much lower than they were in 2012, but they aren't that far off when compared to his successful 2011 season.  He even has a lower IFFB% than he did in 2011.
When you consider Lawrie's history with whiffs and that he has dealt with health issues this season (rib injury), one should be optimistic that his K-rate will lower, and his contact rate will rise.
There is a concern, however, when you look at Lawrie's batted ball results.  He is continuing a trend from last season that involved hitting too many groundballs.  Lawrie also needs to hit more line drives this season, but that hasn't been a worrisome trend.  Although groundballs will help his BABIP, it could prevent Lawrie from reaching his home run potential.
In fact, despite his tremendous struggles, Lawrie's ISO is actually higher than it was last season.  ISO helps us measure a hitter's raw power and an average ISO is considered .145.  Lawrie's current ISO is .165.  His average fly ball distance is 284.11 feet.  It is too early to judge his power, but all this seems promising.  If he can hit a few more flyballs, it looks like Lawrie is capable of launching 25 homers in a full season.
There is no doubt Brett Lawrie is in a funk, and being on the DL only adds fuel to the fire of a disgruntled Lawrie owner.  But this may be the chance to buy low and allow him back onto your roster and into your heart.  He is still capable of delivering a solid batting average with 10 to 12 homers and about 10 stolen bases.  In deeper leagues where you may need a 3B or a CI, Brett Lawrie is someone to take a chance on at a safe price.
Thanks to Fangraphs.com and Baseballheatmaps.com for the data.
Written exclusively for TheFantasyfix.com by Richard Migliorisi