2013 Fantasy Baseball, Calling Up Cardinals: SP – Michael Wacha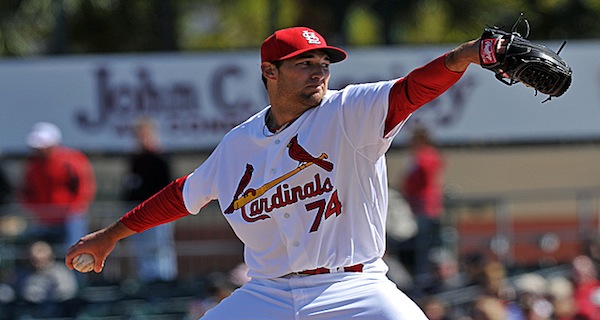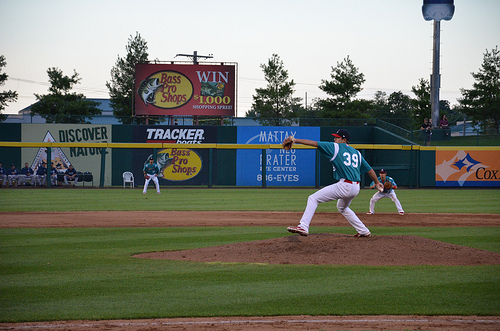 There is nothing more tempting in fantasy baseball than thinking you just hit the lotto after racing to your free agent list before the other owners in your league to pick up the latest hot shot prospect.  Sure, there is the rare Mike Trout of 2012, but more often than not your fantastical expectations are never met.
Michael Wacha is being called up to start for the Cardinals on Thursday, and while owners who may be in dire need for pitching have scooped him up (+43% in yahoo! Leagues since the news broke), there shouldn't be high expectations.  It was not more than a week ago that a much better prospect than Wacha, Kevin Gausman was called up by the Orioles to start against the Blue Jays.  Twitter blew up with alerts to go "add him now" and things of that nature, which is understandable in deep mixed leagues.  However, two starts of a combined 9 innings and 11 runs later he was dumped by 8% of the 30% that raced to add him in hopes that they struck fantasy gold.  It wasn't to be (at least not so far).  You have to wonder what types of players were shipped to the scrap heap in hopes that they found the answer to their pitching rotation's problem.
My point is this: add Wacha for a start tomorrow if you want, but it's not a must add.  He does have a favorable matchup at home against the struggling Kansas City Royals offense, but don't do it for the wrong reasons.  Don't add him just so other owners can't.  Don't add him if it means dropping an overall better player from your team just because they are struggling.  So far this season at AAA, Wacha averaged less than 6 innings per start, and you can expect major league hitters to be more patient with him that the hitters he has been facing.  Scouts have said they envision him becoming a number two or three starter.  If you think you may have just snagged the next Strasburg or even the next Shelby Miller, that's unrealistic.
As a starter this season, Wacha is not striking out batters the way he was in lower A ball as a reliever, with ony 34 strikeouts in 52 plus innings.
His current FIP (Fielding Independent Pitching) is 4.05, which would be considered below average at the major league level, let alone the minors.
It has been stated by the Cardinals that they intend on shutting him down after 150 innings, so with 52+ already thrown, he is down to less than 100 left for the remainder of the season. So don't go crazy to get him.  Treat it as a spot start and see what happens but not at the cost of dropping a better player. Wacha, although talented and a nice prospect, will not have a major effect on your fantasy team this season.
PREDICITION for 5/30 start vs. Royals: 4 2/3 IP, 3 R, 2 Ks
PREDICTION for 2013: If he stays up with the big club, I am guessing 80-90 more innings pitched to a 4.50+ ERA, lower strikeout totals than expected and a relatively low strikeout/walk ratio.