Cooking Up Some Trade Talk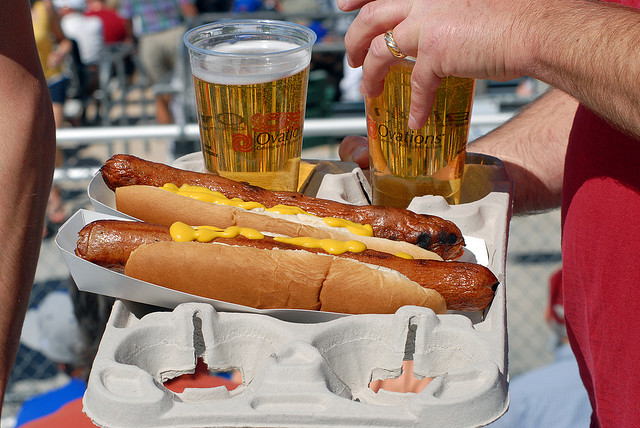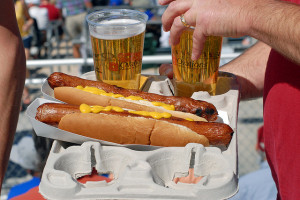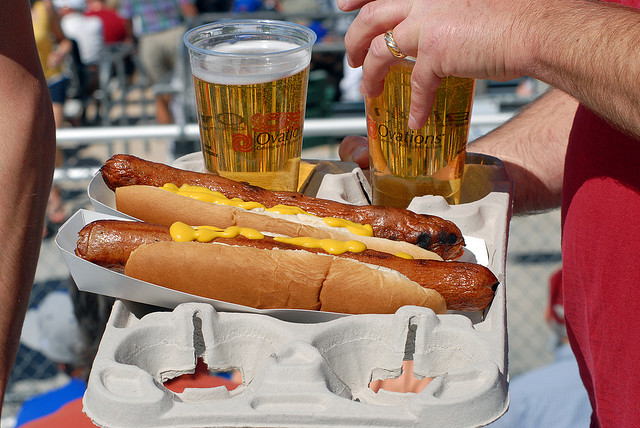 In a few days, we will be entering July.  This means Major League Baseball's trade season will soon be getting hot.  Like a hot stove…hmm…As the heat turns up, our fantasy teams will be put in now or never situations.  Buy or sell?  Stand pat or take a chance?  Trade him or him?  Deciding how, who, and what to trade can be as laboring as preparing for your fantasy draft.  Let this article start up what is indeed a labor of love.  And if we can get a discussion going in the comments section filled with ideas, opinions, and questions, that will be even better.
Targeting What Matters:
But before I start indulging in fantasy baseball trade tactics, keep in mind that some of this comes down to what is relative to your team and league.  If this write-up doesn't fully apply (or enlighten) to you, hopefully it will at least open up some ideas and get those wheels turning.  And for the sake of keeping things simple, we will keep this a roto-based column, since points leagues are relative to a custom scoring system.
In general, I feel catching up in categories such as steals, saves, or even homers is a lot more doable than catching up in ratios such as batting average and WHIP.  In order to catch up in these categories, it seems like you would need to acquire at least a couple of impact players, and at the same time replacing the players who are hurting you.  It seems like a very steep hill to climb.  It is much easier to breakdown a category such as saves.  If you are behind in this category and add two closers, from this point of the season, you should now be able to add about 40 or saves (give or take) to your projected total.
When it comes to adding the pieces you need to win, you are going to have to make some educated guesses.
For a category such as saves, I would wait until after the MLB trade deadline (if you can).  You don't want to trade for a closer who then happen to get traded away in real life and ends up as a holds guy.  And as the weeks draw closer to that MLB deadline, picking up any possible closer handcuffs is a good idea.
Adding home runs to your team may be a little trickier than saves or steals, but adding players who traditionally hit for power is the obvious way to go.  Even if a hitter who traditionally hits for power is off to a slow start, he could still deliver on the homers.  Of course this is assuming he is healthy and is showing that his skills are still intact.  At the end of April, Jay Bruce had one homer.  Through two months of the season, he had eight.  In June alone, he has hit 10.
Some of the players I am about to list could be available to you at a lower price than usual.  These guys should provide you with a power boost going forward: Freddie Freeman, Pablo Sandoval, Carlos Santana, Matt Holliday, Giancarlo Stanton, and Jason Heyward.  There are others of course.  And you shouldn't expect this bunch to hit you 30 bombs the rest of the way.  However, their past/pedigree indicates they should start hitting homers at a better rate than what they are doing currently.  And for certain players, such as Freeman, you have to sometimes gamble on them tapping more into their power potential.
If you are loaded up on infielders and need an outfielder, you should probably trade an infielder for an outfielder.  This seems pretty self-explanatory.  If you have great pitching, but need a big bat, this too is self-explanatory.  Dealing from a big strength to fix a weakness makes sense.  Make sure you don't create one hole to fill another, however.  Your replacements need to be strong enough to avoid a significant drop in production.  And it obviously doesn't make any sense to weaken your team in a category to fill a position of need.  At the end of the day, you are playing to fill categories.  If you lack power, but need an outfielder, trading Paul Goldschmidt for Justin Upton isn't the right move in most circumstances.  It is a lateral move at best.  Trading Goldschmidt for someone like Jacoby Ellsbury makes even less sense.
Looking at the details in the standings of your league is very helpful.  Try to project the point system.  See what points you can realistically catch up in and see what leads you can realistically hold.  Maybe with a couple of trades, you can potentially jump 10 points in the standings.  There is also no bonus for a big lead in each category.  In roto, your points get maxed out.  In a 12 team league, you can't get more than 12 points per category.  Eventually, you may have a comfortable lead in a category such as saves or steals.  Even if you are a bit concerned you may lose a point or two, trade from that strength.  It is more important to gain those points in the other categories you are lacking.  Many teams are scared to let go of their big category leads.  But unless the categories are bunched up, and are considered swing categories, this is a mistake.  Take a deep look into the details of your leagues standings, and make smart decisions.
Is Buying Low a Myth And How to Make a Deal:
Wise fantasy players aren't going to give great players away.  Even the guys I listed earlier may not be available at a low price.  But perhaps an owner is giving up on Freeman reaching his 25-30 homer potential.  Maybe there is an owner tired of Heyward or worried about Matt Holliday's production falling off a cliff.  The truth is smart fantasy owners rarely sell low.  Or at least to the point of making a deal an obvious win.  You sometimes have to dig deeper, and in tougher leagues, that means taking shots on players such as Josh Willingham, Aramis Ramirez, Ryan Howard, and Paul Konerko.  And when it comes to something like steals, taking chances on guys like Jose Reyes, Brett Gardner, Ben Revere, and Michael Bourn makes sense.  It may be too tough to pry away steals leaders such as Jacoby Ellsbury, Everth Cabrera, or Jean Segura.
In saying this, everyone has their breaking point.  So definitely pepper your league mates with offers.  Even the best owners make mistakes, and at the end of the day, self-evaluation and player evaluation are some of the big ways to win this game.
Part of finding a buy low deal or simply completing a trade is by knowing the pulse of your league and competition.  The game of poker, like fantasy baseball, is near and dear to my heart.  And I believe having a feel for the pulse of your table and the poker players at it, is one of the most important things to get a hold of if you want to win.  Knowing who is doing what and when and why they are doing it.  As well as knowing how one will react when presented with a certain situation.
Fantasy baseball is similar.  But instead of watching the way hands are played and figuring out the hand ranges and betting styles of your opponents, watch the transactions page and trading block, keep in contact with owners (through text/e-mail or website trade offers), and make sure you know the rosters and needs of every team.  Look back at the draft results.  Remember conversations.  All these things add up to a story that could define what an owner likes in a player.
And while looking at the standings, transactions list, and trading block helps identify trade partners, also look for teams that have players coming off the disabled list.  If their replacement (i.e. Jean Segura replacing Jose Reyes) is doing well enough, perhaps they are willing to now trade one of the two.  It is a nice way to find trade opportunities.
Also, if you have high upside players coming off the disabled list such as Brandon Beachy or Adam Eaton, that may also help you create a trade opportunity.  In all likelihood, these specific players involve a more long-term outlook for players, but someone may be in love with these guys and it could help you piece together a trade.
When you are on the verge of a deal, don't get too greedy.  I used to lose a lot of the fish I had on the hook because of my greed.  I try to avoid that now, and I also try to be a lot more forward about what I want in a trade.  When trade talks begin, it is common for teams to ask for more than what they are willing to settle for.  After some discussion, compromise then occurs.  Be satisfied with the result if it is what you were looking to achieve.
Keeper/Dynasty Leagues:
I find keeper/dynasty leagues to be more fun than any sort of redraft league.  In a redraft league, there are no worries about next season.  You're only goal is to win that season.  Plain and simple.  In a keeper/dynasty league, however, you feel more like a GM, having to keep an eye on the future, as well as the present.
Let's break it down into three types.  First, leagues which allow you to keep players (usually with limits) with no penalties.  Second, round value keepers (usually with limits).  This is determined by where you draft a player or if that player was a waiver wire add.  And third, dynasty leagues based on salary (limits or no limits).  Out of these, type three will be discussed with the most detail.  There are other types of leagues out there, but let's keep it simple.
1.      Keepers with No Penalties
This type of league seems to be fading.  It just isn't fun when one guy has Miguel Cabrera, Ryan Braun, Clayton Kershaw, and Mike Trout for what feels like an eternity.  In these leagues, noticing small breakdowns, and looking to ship players a year early rather than a year late is key.  Keep your best players no matter (unless a devastating injury) what during their primes.  Because there are no penalties, you usually can only keep a certain number of players.  This is all the more reason to keep the best of the best.
The strategy in this league is relatively simple.  If you are a contender, sell your excess keepers to a team in need of one, acquire lots of talent, and you win your league.  If you need keepers and your team isn't going to win, well then you sell your assets in hopes to add a top keeper or two.
Really, these leagues just aren't that fun anymore.
2.      Round Value Keepers
This type of league involves snake drafting.  Usually, you have a limited number of keepers (i.e. five) and their values are based on where they are drafted.  Normally, there is inflation involved.  Each year you keep a player, his round value gets higher up in the draft.  So if he was a 20th round pick.  In say 3 seasons, he will be a 5th round pick.  Eventually the day will come where this player can't be kept and is forced back into the draft pool.
Snake drafts have a special place in my heart, so I happen to like this system.
Unlike the keepers with no penalty league, many of the top echelon players are selected in the first couple of rounds and can't even be kept.  Each year a team has a chance at a lot of the top players.  Since that is the case, the real value comes in the later rounds.  Jose Fernandez, Jean Segura, Man Bear Puig…all these players have big value because of where they were likely drafted (or as a waiver add).  No one is saying you should trade these players.  But depending on how many keepers your league is allowing, you could really obtain big time value if you did.
But should you?  Well, what if you could deal one of these players for a big haul, while not hurting your future outlook?
There is no doubt it would be great to keep Jean Segura in the 20th round next season.  But, if you could ship him off for a few pieces that give you a title, do it.  Under normal circumstances, you should have a few players on your team that you took in the mid-teen to late-teen rounds that would make worthy keepers for 2014.  Guys like Mike Minor, Homer Bailey, and Chris Davis all will have a significantly higher ADP next season, which gives you a nice profit on your investment.  If you could lock up a title, while keeping a strong core intact, you do it.  If that means dealing away Jose Fernandez and his late round keeper tag, so be it.
3.      Dynasty Auction Leagues
Auction dynasty leagues usually have deep rosters.  A roster of 40 players, including minor leaguers that is based on a salary structure are just good times.  And I don't mean than sarcastically.  They really are great.  And that's all there is to it.  Inflation is usually tied to each player, so their salaries go up each season.  Once a player hits a certain amount, they aren't worth to keep, so back into the draft pool they go.  In many instances, you can cut a player from your team in the offseason (sometimes with a penalty).
If you are looking to rebuild, you have to decide on a strategy and target players with certain salaries.  Acquiring cheap prospects on the verge or cheap young MLB talent is usually the way to go.  I would target 2-4 prospects depending on their value.  Keep in mind; you only have so many tradable pieces, and not many potential trade partners, so you can't afford to get it wrong.  Prospects do end up being busts, so try to get as many as you can if you are in true rebuild mode.  You can also acquire current MLB players with low salaries such as Alex Cobb and Manny Machado.
If you are a team on the brink of winning a championship, trade Christian Yelich, Kevin Gausman, and Rubby De La Rosa.  Sure, you may end up cutting newly acquired Adrian Beltre and C.C. Sabathia after the season, but flags fly forever, and you can't pass on the opportunity to win.  We play for championships.
In fantasy baseball, many owners would rather have the young hitter than the young pitcher.  And that is totally understandable.  Hitters play every day, have a lesser chance for injury, and if saves are in your league, usually contribute to more categories than a pitcher.  But under certain circumstances, it make sense to keep the pitcher in an auction league.
Because pitchers are so vulnerable, we should be happy to keep cheap pitchers with big upside.  Trading those pitchers away would only lead us into bidding on a high priced starting pitcher in next year's auction.  And that is the sort of risk we want to avoid.
Isn't a $2 Shelby Miller more valuable than a $15 Anthony Rizzo?  Both of these players have a high upside.  Sure, maybe Rizzo is safer.  Maybe he has less of a chance for injury.  Maybe he even has a better chance to fulfill his potential down the road.  But why trade away a perfect situation?  You have a high risk commodity paying off at a low price.  Why spend $22 on C.C. Sabathia or a $33 David Price when I can hang onto my $2 Shelby Miller, pass on this trade offer, and use the savings to spend on a $27 Edwin Encarnacion.  Use your saved funds on acquiring hitters in the draft.
Trade Talk Conclusion:
Winning a fantasy baseball league takes work.  Making a trade takes effort.  Think about your league and what is needed to succeed.  It is truly a labor of love.  Get what you desire before someone else swoops in and takes it from you.

Go ahead and feel free to post questions or comments below.