2013 Fantasy Baseball Daily Fix: April 6th, 2013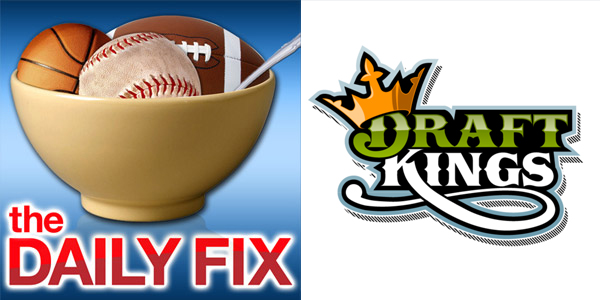 Leading Off
Ivan Nova's pitches looked as big as a supernova for Prince Fielder, as he got off the schneid with a two home-run, five RBI performance and leading the slow-starting Tigers to a win. Meanwhile, Fister struggled landing a courtesy win despite failing to record a quality start – he struck out two and walked two, and allowed a HR to Kevin Youkilis.
Unfortunately whatever is in the water in the Bronx got to Eduardo Nunez as well, as he left in the 4th inning after being hit by a pitch. Fortunately his x-rays were negative and he should be fine. Has Drew Smyly helped solve the Tigers closer problem? Not quite, but Smyly's four perfect innings, along with five strikeouts, makes him intriguing as an option in that Detroit bullpen, and should any starter get hurt, look for Smyly to move into the role and excel
Tigers defeat Yankees 8-3
Speaking of supernova's Chris Davis continued his out-of-this-world performance with a grand-slam in a 2-4 5 RBI performance. Davis is currently on pace for 162 HR's and 648 RBI.
On the negative side, one of my deeper sleepers, Jake Arrieta, continued his good K/BB ways – posting five strikeouts and two walks,  but getting pounded for seven hits and five earned runs.
Orioles defeat Twins 9-5
Josh Hamilton dazzled in his return to Texas. Facing a smattering of boos, Hamilton produced a stellar 0-4 with 2 strikeouts, and is now hitting an excellent .061/.211/.063 on the season. Chris Iannetta smashed his second HR of the season, and continues to be a cheap option in the Daily Fantasy format going forward.
Rangers defeat Angels 3-2
Wade Davis got destroyed in his return to the rotation after spending last season in a long-relief role with the Rays. Fortunately for Royals fans, they scored 13 unanswered runs. Eric Hosmer was one of the many bright spots for the Royals in this game, going 4-5 with a walk and 3 RBI in 6 plate appearances. He also saw 31 pitches in those 6 plate appearances, which is a great sign as well. Chris Getz went 3-5 with 3 RBI – and finished a HR away from the cycle. Getz will continue to have sneaky value in DailyFantasy because of his cheap price tag and his ability to hit right-handers.
Royals defeat Phillies 13-4
Dan Haren (or HRen) got destroyed all day in Cincinatti. His fastball sat 89 all day, and he gave up  4 home-runs, including 2 to light hitting SS Zack Cozart. Reds third-baseman Todd Frazier continues his torrid start to the season and is now hitting .471 with a slugging percentage of 1.059. Zach Duke did his best Zach Duke impression and allowed 6 earned runs of his own, not wanting Dan Haren to feel bad apparently.
Chris Heisey was the fantasy goat, as he went 0-4 and only saw 9 pitches all day.
Reds defeat Nationals 15-0
Other Notes:
Rays Pitcher Matt Moore dazzled as he spun 6 innings of 2-hit ball with 8 strikeouts and only 2 walks in a 4-0 win over the Indians
Giants ace?  Barry Zito spun 7 innings of 3-hit ball with 4 strikeouts and 3 walks in a 1-0 win over the Cardinals
New Blue Jays acquisition SP Josh Johnson struggled in his AL East debut as he got knocked around for 9 hits and 3 earned runs, including a HR to Mike Napoli. On a bright side for the Jays, stud SS Jose Reyes went 4-5 with a HR and 2 doubles in the 6-4 loss to the Red Sox.
The Marlins scored 7 runs in a 7-5 win over the Mets and Giancarlo Stanton did not knock in a single-run – this is a real stat
DraftKings.com Team of the Day:
Today I'm playing the MLB $2 1-on-1 (Early Only) Challenge and MLB Daily Dollar!
Here is my team:
Pitchers: Shelby Miller | $5,000 – Miller's a bit of a wildcard, but I think his best chance to succeed is in a start where the other team hasn't seen him before. And besides, he's pitching in AT&T park, a great park for right-handed pitchers since it's nearly impossible for left-handed power hitters to go yard. He was tied for the cheapest pitching option.
Jonathan Niese | $8,900 – Niese was excellent against the Padres in his first start of the season, and now faces the paltry Marlins at home. I felt like Niese, (who was $2,000 cheaper than Felix Hernandez and Max Scherzer), was a nice value here.
Catcher: Chris Iannetta | $3,300 – Iannetta has been excellent so far this season, hitting .417/.462/.917. He is an excellent value at that price, and against LHP Matt Harrison, he should excel.
First Baseman: Prince Fielder | $5,100 – Nothing helps a burgeoning hot-streak like home-run server Phil Hughes. Fielder should be golden tomorrow.
Second Baseman: Dustin Pedroia | $4,800 – The other option at this price was Ian Kinsler, whom I had originally chosen, but Kinsler struggles vs. righties, despite that righty being the awful Tommy Hanson. Pedroia in a small sample size, is 3-3 against Toronto starter J.A. Happ.
Third Baseman: Miguel Cabrera | $5,600 – Cabrera is 9-20 with 4 HR and 9 RBI against Hughes in his career – that's good for a .450/.500/1.150 slash line. Yummy
Shortstop: Jose Reyes | $4,800 – Reyes has been excellent so far this season, and no reason to expect that to change with John Lackey toeing the rubber tomorrow.
Outfield: Shane Victorino | $3,900 – Victorino has been on all of my DraftKings teams so far this season, as his $ value is shockingly low considering his production. Arencibia can't throw out runners very well, and Victorino is much better against lefties than righties. He's a must-start.
Melky Cabrera | $4,500 – The Melk-Man has 10 hits in 29 career AB against Boston starter John Lackey, has been hot as of late, and should score runs as the Blue Jays pound the Red Sox. Easy choice
Justin Ruggiano | $4,000 This pick was made mostly because I think Ruggiano is going to keep running, and John Buck can't throw people out. Ruggiano should get on base a couple times against Niese (simply because Niese is a lefty and Ruggiano happens to be 2-5 against him in his career).
Good luck this week! If you have any questions about setting up your team for @DraftKings, tweet me @JoshKay_Fantasy.