Detroit Tigers Trade Yoenis Cespedes to the New York Mets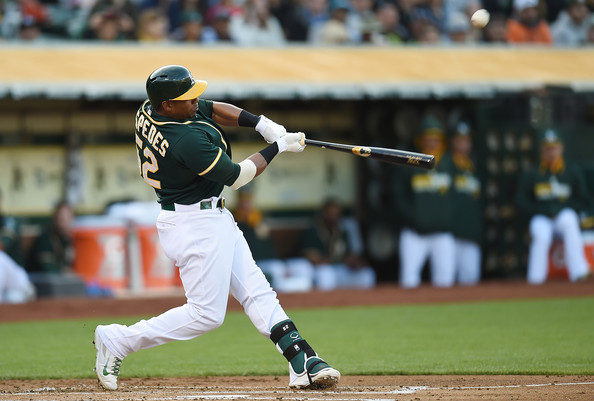 The New York Mets and the Detroit Tigers completed the last major trade of the non-waiver deadline period when they got Yoenis Cespedes done under the wire. The Mets are sending pitchers Michael Fulmer and Luis Cessa to the Tigers in exchange for two months of Cespedes. The Mets turned their attention to Cespedes after deals for Carlos Gomez and Jay Bruce fell through.
Why the Mets make this trade
The Mets outfield has been a mess for years now. They've tried to bolster it with the likes of Curtis Granderson and Michael Cuddyer, but Granderson hasn't performed like he did with the Yankees and Tigers and Cuddyer continues to struggle to stay healthy. Enter Yoenis Cespedes. They paid a fairly steep price as Michael Fulmer was their seventh rated prospect (according to MLB.com) and Luis Cessa was their 16th rated prospect. Given the Mets financial woes, it would seem unlikely that Cespedes will come back.
That being said, Cespedes has never hit fewer than 22 home runs and could reach 30 home runs and 100 RBIs this season if he hustles. His .829 OPS is the highest since his rookie season. Since he has been able to play left field regularly, he also is +11 in defensive runs according to baseball-reference. The combination of Juan Uribe, Kelly Johnson, and Cespedes might be enough to carry them to a wild card in the National League.
Why the Tigers make this trade
Dave Drombowski did a good job of clearing the decks once they decided to sell. He was able to unload David Price, Yoenis Cespedes, and Joakim Soria before the deadline. Drombowski got a toolsy outfielder (Jacoby Jones) for Soria, the haul previously reported for Price, and these two arms for Cespedes. The crux of the situation is that it doesn't preclude the Tigers from negotiating with Cespedes in the offseason. In an odd way, it actually makes the path easier to re-signing him.
Cespedes has a clause in his contract that does not allow the team to offer a qualifying offer. The Mets can negotiate with him during the exclusive period following the World Series, but once he becomes an official free agent, he cannot sign with them until after May 1st. The Tigers are actually very interested in bringing him back and they secretly believed dealing him would make it easier to negotiate with him in the offseason. Meanwhile, they add two more arms that will likely join their MLB.com top 30.
What this deal means for you
Comerica Park has actually become a neutral park over the last couple of seasons for hitters. Citi Field is playing like a hitters park this season, but has been a pitcher's park over multiple seasons. The problem is that there isn't a hitter in the Mets lineup that can compare to Miguel Cabrera (when healthy), J.D. Martinez, and Victor Martinez by themselves much less together. There will be fewer run scoring and RBI opportunities in New York than there were in Detroit, so his numbers will probably end up approaching the numbers he produced the last few seasons.