Fantasy Baseball Final: April 28, 2015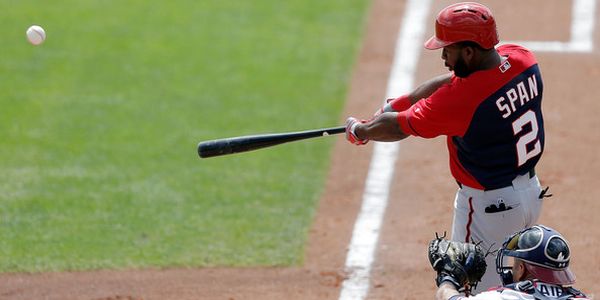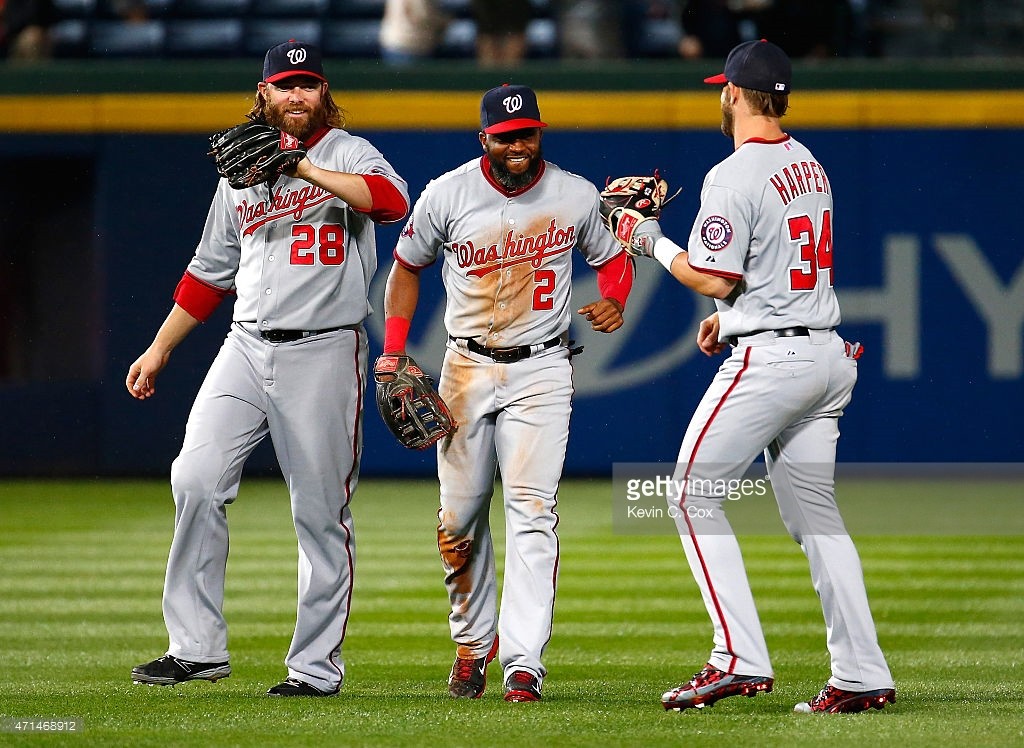 Welcome to the TheFantasyFix.com's nightly fantasy baseball recap, where you'll find updates on bullpen usage, lineup construction, injuries, and transactions. No matter the format, we've got you covered with everything you need to know to help you win your league.
Unfortunately for the second night in a row, the matchup between the Chicago White Sox and Baltimore Orioles had to postponed due to the Freddie Gray protests happening right now in Baltimore. There will, however, be a game tomorrow in Baltimore between the two clubs, though its going to be an odd sight to see since it was announced that no fans will be allowed into the game for safety reasons. Here's to hoping that things get straightened out in Baltimore sooner rather than later.
On another note, during Tuesday's action Yankees' GM Brian Cashman announced to the media that starting pitcher Masahiro Tanaka is headed to the DL with wrist and forearm troubles. For now, Tanaka is going to miss at least a month with the injury, and the Yankees seem to be in no rush to get him back on the mound given his injury history. Cashman was asked during the press conference if the injury could be a precursor to tommy john surgery, with which he replied, "Could be". This is a bib blow to the Yankees and both fantasy owners everywhere, though the risk surrounding Tanaka has been well documented he suffered a partially torn UCL last season.
IF YOU ONLY READ ONE THING…
Welcome to the big leagues, A.J. Cole. The Washington Nationals right-hander made his major league debut tonight in place of Max Scherzer against the Atlanta Braves and to put it nicely, it didn't go exactly as he planned. Cole lasted just two innings, giving up nine runs (four earned) on nine hits, walking one while also striking out one. The brunt of the damage against Cole came in the second inning when the Braves crossed the plate seven times, largely in part to a two run single by Andrelton Simmons, followed thereafter by an error from Cole which helped plate two runs. Cole seems destined to head back to the minors after this one is finished if Scherzer (thumb) is expected to make his next scheduled start. Despite being down 10-2 in the fourth inning, the Nationals were able to come storming back to what was an eventual 13-12 win thanks to Dan Uggla's three run ninth inning home run off Braves' closer Jason Grilli. Denard Span rewarded fantasy owners everywhere last night with his five hit performance, along with four runs scored and three doubles and a home run. Before the game started, Span's triple slashed line looked like .207/.250/.207, but because of the five hit game, Span was able to bring that line up to .314/.342/.486. Julio Tehran started for the Braves in what looked like would be an easy win at home with the high run scoring, but things fell apart for him later in the game as exited in the fifth inning with two outs after giving up seven runs (three earned) on the day, along with ten hits and four strikeouts.
JUST AS WE EXPECTED…
Seven teams scored 11 or more runs Tuesday night, and among those teams were the Toronto Blue Jays who took home a 11-8 victory on the road against the division rival Boston Red Sox. Clay Buchholz couldn't get out of the third inning in this one, ultimately giving up five runs (four earned) in the inning, finishing his day with four strikeouts across 2 2/3 IP. Among the Blue Jays to cross the plate were Josh Donaldson (3-5, 2RBI 1HR) and Jose Bautista (2-4, 3RBI 1HR). Drew Hutchinson got the start for Toronto, though like his counterpart Buchholz, Hutchinson struggled right out of the gate, tossing just four innings of six run ball, giving up nine hits, walking five and striking out nobody. Hanley Ramirez continued to tear the cover of the baseball despite the loss, mashing his league leading ninth home run of the season (Nelson Cruz is tied for Hanley with nine home runs as well). Pablo Sandoval somewhat quietly picked up four hits in the game, bringing his batting average on the season up to .329. Mookie Betts (2-5) and David Ortiz (2-3) also had multi hit games in the losing effort. Brett Cecil closed the door in the ninth for the Jays to pick up his first save of the season, shortly after being named the closer once again for the Blue Jays after rookie Miguel Castro struggled during his brief stint as closer.
The New York Yankees kept on rolling with their 4-2 victory at home against the Tampa Bay Rays, improving to 13-8 on the year, and now winning 10 of their last 12. The victory was their fifth against the Rays this season, and they can thank Chase Whitley for his strong performance on the hill (5IP 1R 5K) in place of injured starter Masahiro Tanaka. Jacoby Ellsbury collected three hits in the game, bringing his season batting average now up to .308. Brian McCann led the scoring, though, picking up two doubles and driving in three of the Yankees four runs (with the other RBI going to Brett Gardner). They'll finish off their series with a day game Wednesday, with Drew Smyly set to go up against Michael Pineda.
BUT WE DIDN'T SEE THIS COMING…
It's still April, so there is no need to jump to conclusions… that being said, the Houston Astros are sitting atop the AL West as of right now with a 13-7, four games ahead of second place Angels and Mariners. Tuesday, the Astros improved to 9-2 on the road with their 13-4 victory over the San Diego Padres. Fantasy owners had to be happy with the high run input by the Astros in this one, as we saw three of their struggling sluggers all go deep (Gattis, Springer, Carter). One thing I didn't personally see happening in this game was Roberto Hernandez outdueling Tyson Ross, but that's exactly what happened as Ross was only able to last five innings, giving up four runs though he did strike out nine batters. Ross fell to 1-2 with a 4.55 ERA on the season as his early struggles continue. Ross has struggled with command thus far in the season, walking 18 batters in 27 2/3 innings of work, although he has struck out 37 batters, so he hasn't been a total disappointment for fantasy owners. As I mentioned prior, George Springer was one the Astros to hit a home run in this game, but he led all players with five RBI across his two hits (2-5). In the losing effort, Wil Myers and Justin Upton both hit solo shots, though clearly it wasn't enough to propel their team to victory. The two teams finish off their series Wednesday with Dallas Keuchel scheduled to go against Andrew Cashner.
The Minnestoa Twins were able to sneak past the Detroit Tigers at home to beat their division rival 3-2. Mike Pelfrey and the bullpen were able to limit the Tigers to just three hits in the game, while keeping Miguel Cabrera (0-4) and Victor Martinez (0-4) completely silent. Though he took home the loss, Anibal Sanchez pitched seven solid innings of work, letting up the three runs while striking out six and walking none. Glen Perkins pitched a clean ninth inning to notch his sixth save of the season for the Twins. The two clubs finish off their series with a day game in Minnesota that has Shane Greene slated to start against Phil Hughes.
THE REST OF THE DETAILS
SAVE CHANCES
Drew Storen (5)
Jason Grilli (blown save)
Chris Martin (1)
Brett Cecil (1)
Aroldis Chapman (5)
Fernando Rodney (6)
Glen Perkins (6)
Santiago Castilla (6)
LINEUP MOVES
Ryan Braun returned to action after being held out of the lineup last night.
INJURIES
Carl Crawford – 15-Day-DL – (oblique)
Masahiro Tanaka – 15-Day-DL – (wrist/forearm)
Homer Bailey – 60-Day-DL – (elbow)
Jed Lowrie – 15 Day-DL – (thumb)
RUMORS & TRANSACTIONS
Grant Balfour is officially a free agent now that he has cleared waivers, Darren Wolfson of 1500 ESPN reported. The Tampa Bay Rays designated Balfour for assignment last week, and now he is available to sign with any team he wants as he looks to return to form after what was an unsuccessful stint in Tampa Bay. Since signing a two year deal with Tampa prior to the 2014 season, Balfour pitched to a 5.00 ERA in 66 2/3 innings of work, striking out 57 and walking 45. Whichever team signs Balfour will only have to pay the pro-rated portion of his salary, so he might be worth a shot for a team in need of some bullpen help.